Senate Could Vote on Trump's Supreme Court Pick Four Days Before Election, GOP Aide Says
The Republican-controlled Senate could vote on President Donald Trump's Supreme Court pick by October 29, according to a GOP aide.
Trump on Tuesday said that he will announce his pick to replace the late Justice Ruth Bader Ginsburg on Saturday. An unnamed GOP aide, who was granted anonymity to discuss private deliberations, told the Associated Press that hearings could start as soon as October 12 and the Senate could vote by October 29—four days before the election on November 3.
Senate Majority Leader Mitch McConnell said Trump's nominee will receive a confirmation hearing as soon as possible just hours after Ginsberg's death on Friday. While McConnell has indicated that he'll wait for Trump's announcement before releasing any information on scheduling, he told reporters on Tuesday that the Senate had an "obligation" to fill the vacant seat and committed to doing so this year.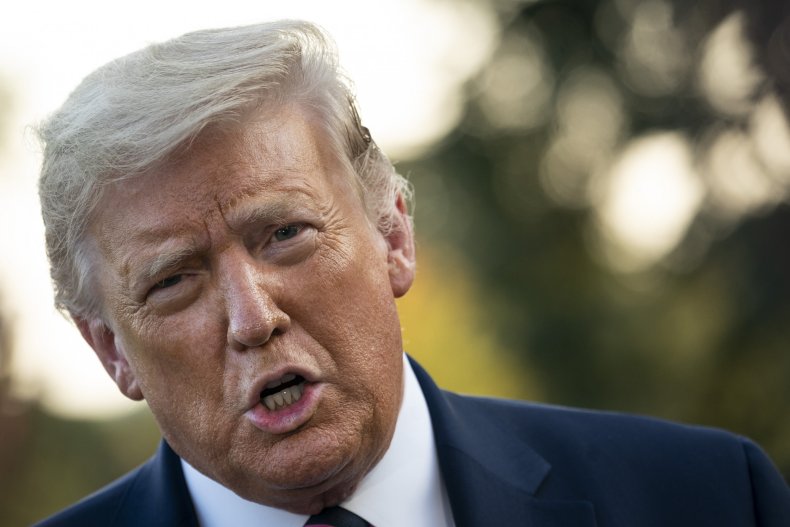 "We have an obligation under the Constitution should we choose to take advantage of it with a president of the same party as the Senate to advance a nomination," the Republican said. "And we will certainly do that this year. This current senate, elected the last time in 2018, will be here until the end of the year and the president will be here until January 20th."
Democrats condemned the GOP's efforts to rush through a nominee under Trump's first term and have called for the party to wait for Americans to vote in the upcoming election. The party, who are attempting to gain control of the Senate, have also urged Republicans to adhere to procedure set by their own decision to block former President Barack Obama's court pick Merrick Garland in February 2016.
Democratic presidential nominee Joe Biden has urged GOP senators to "uphold your constitutional duty, your conscience." Conservative judges currently hold a 5-3 majority in the Supreme Court.
Only a few Republicans have broken with the party to oppose a vote before Election Day. Senator Susan Collins of Maine on Tuesday announced that she will vote against Trump's court nominee before November 3 and agreed with Democrats on Garland. "We're simply too close to the election, and in the interest of being fair to the American people—and consistent, since it was with the Garland nomination," she said.
Senator Lisa Murkowski of Alaska also believes that American voters should speak first. However, swing vote senators Mitt Romney of Utah and Cory Gardner of Colorado have both indicated they could support a vote before Election Day.
Newsweek reached out to Senate Majority Leader Mitch McConnell and House Speaker Nancy Pelosi for comment.