Senate Democrats Blame Trump For 'Dumb,' 'Unnecessary,' 'Truly Absurd' Government Shutdown
Senate Democrats blamed President Donald Trump for the "dumb," "unnecessary" and "truly absurd" partial government shutdown on Saturday.
Although the White House have argued that Senate Democrats caused the shutdown by refusing to end the funding lapse, Democratic leaders have issued statements blaming the president for the third shutdown of the year.
In a joint statement on Saturday, House Minority Leader Nancy Pelosi (D-Calif.) and Senate Minority Leader Charles Schumer (D-N.Y.) said: "Republicans control the House, the Senate, and the White House. But instead of honoring his responsibility to the American people, President Trump threw a temper tantrum and convinced House Republicans to push our nation into a destructive Trump Shutdown in the middle of the holiday season."
"President Trump has said more than 25 times that he wanted a shutdown and now he has gotten what he wanted," they added.
Earlier this week, Trump rejected a temporary federal government budget to keep the government running through the New Year, that did not include funds for his border wall, following a barrage of criticism from the president's usually supportive right-wing media figures.
The failure to agree on a budget resulted in the closure of a quarter of U.S. government departments on Friday with hundreds of employees placed on temporary leave.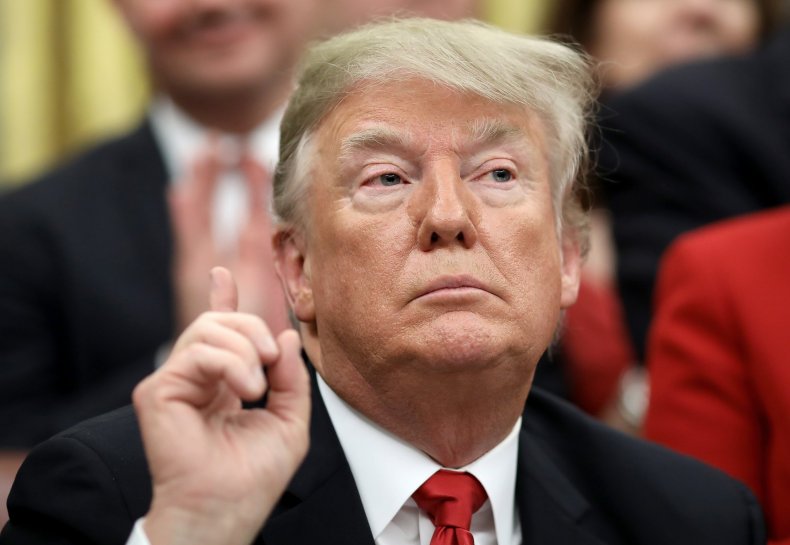 "This is so stupid. Congress and the White House had a bipartisan agreement to fully fund the government, but now we're in a shutdown because the president threw a tantrum about his border wall that no one on the border even wants and he promised Mexico would pay for," Sen. Chris Murphy (D-Conn.) said in a statement.
"This is dumb and cruel, especially for the federal workers who won't get a paycheck this Christmas. Republicans & Democrats had a deal and Trump lit it on fire, just [because] a few talk show hosts said mean things about him. He's out of control," Murphy added later on Twitter.
Sen. Patty Murray (D-Wash.) echoed Murphy's sentiments, blaming Trump for the "truly absurd" shutdown. "This shutdown is truly absurd, and would not have happened if President Trump had simply ignored the 11th-hour taunts of a handful of conservatives and instead moved forward with the Senate's bipartisan bill," she said.
While Sen. Mazie Hirono (D-Hawaii) urged the president to "accept responsibility" for ensuring the government continues to run and let go of his failure to secure $5 billion for his border wall, which was one of Trump's main campaign promises. "This shutdown is totally unfair, completely unnecessary, and entirely the President's fault," she said.
The House and Senate will meet around noon today to discuss ways to end the government shutdown, however, it seems unlikely that the Democrats will budge from their demands. "If President Trump and Republicans choose to continue this Trump Shutdown, the new House Democratic majority will swiftly pass legislation to re-open government in January," Schumer and Pelosi said.