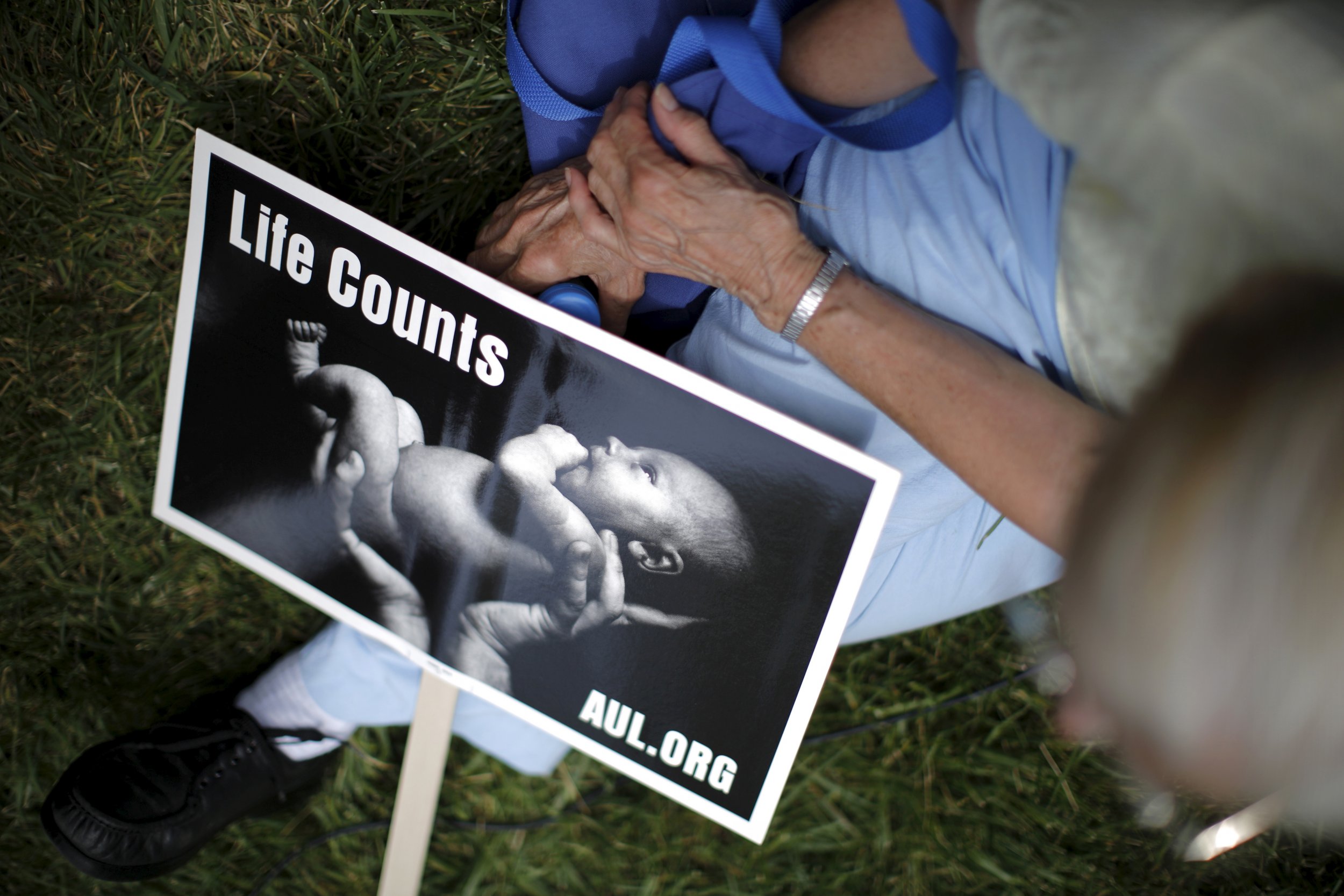 Updated | Democrats in the U.S. Senate on Tuesday blocked a Republican bill from becoming law that would have banned most late-term abortions, according to the Associated Press.
The bill would have banned all abortions at 20 weeks, with limited exceptions. Senators voted 54-42 to progress the legislation, which then fell six short of the 60 votes needed to advance the measure.
Republicans called on their peers to have empathy for fetuses that they said can feel pain. Democrats have said pain isn't likely until a pregnancy is in the third trimester.
The measure would have imposed criminal penalties—a maximum of five years in prison—on doctors who perform most abortions 20 weeks or more into a woman's pregnancy.
The bill would have made it "near impossible" for women who are survivors of sexual assault to seek safe and legal abortion, according to Planned Parenthood. The bill denied an exception to survivors of incest older than 18, and continued to require a woman younger than 18 to report to authorities before she can receive safe and legal abortion.
"This bill was cruel, and would have forced women into unimaginable situations for the sake of politics. That's why it was deeply unpopular with the American public, and why the Senate rightly rejected it today," Dawn Laguens, executive vice president of Planned Parenthood Federation of America, wrote Tuesday in an emailed statement.
Abortion is a divisive issue among both parties. Tuesday's vote came as Republicans are attempting to end government funding for Planned Parenthood. On Friday, House Republicans passed a bill that would defund the organization for a year. The measure isn't likely to become law since Democrats have the votes to block it in the Senate and President Barack Obama has threatened to veto any spending bill that doesn't provide money to Planned Parenthood.
But the stalemate could lead to a government shutdown, which happened in 2013 when the two legislative chambers failed to develop a compromise bill involving the Affordable Care Act. They missed the drop-dead date for Congress to authorize funding to keep the government running, which is September 30.
This story has been updated to include comment from Planned Parenthood.