Senate Democrats Confirm Surgeon General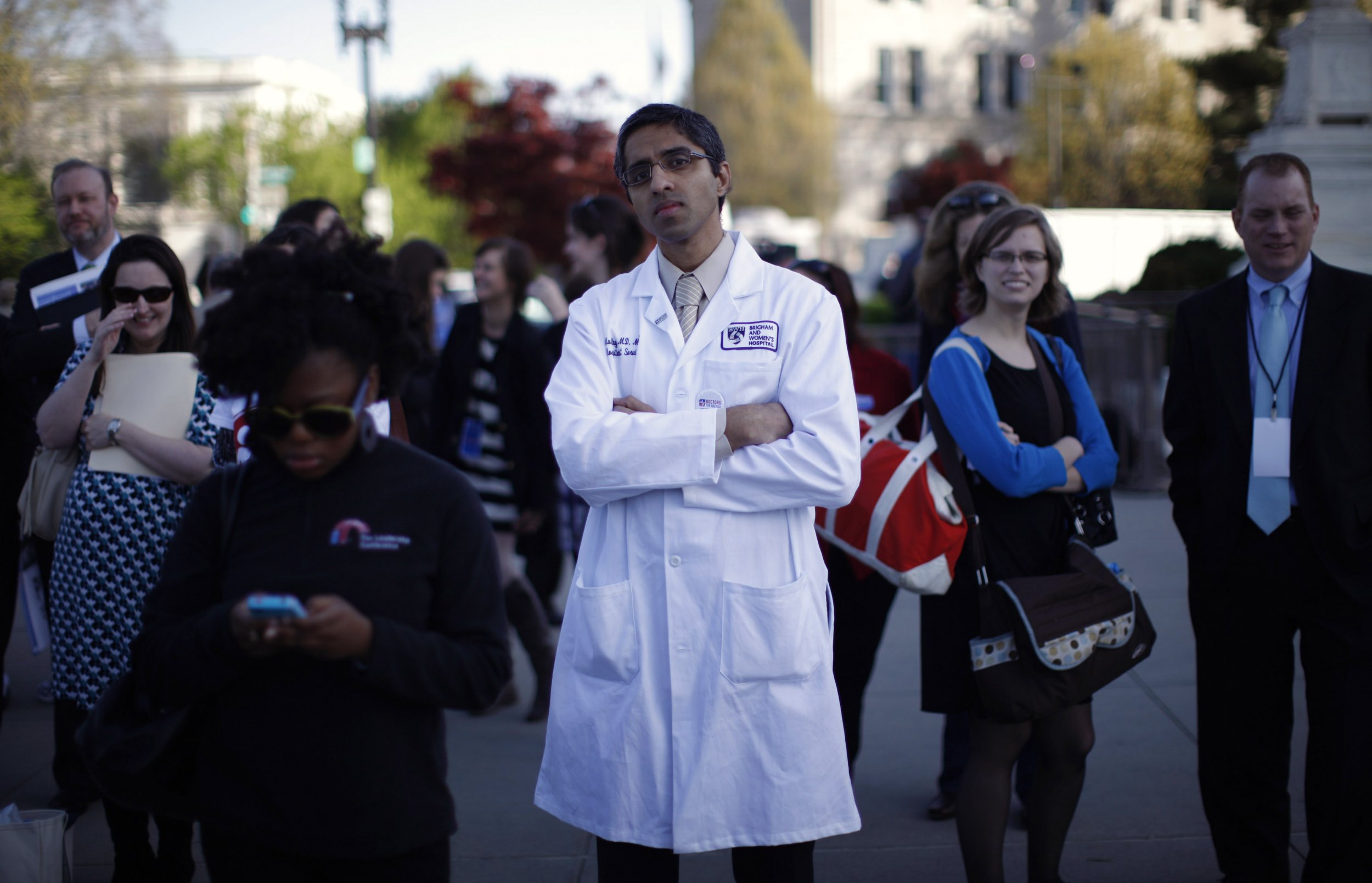 The Senate on Monday evening confirmed Dr. Vivek Murthy as the next U.S. surgeon general, bringing to a close a contentious nomination that pitted Democrats against the powerful National Rifle Association (NRA).
The final vote was 51-43, with Senator Mark Kirk of Illinois, a Republican running for reelection in two years in a blue state, the lone Republican to vote for Murthy. Three conservative Democrats voted against his confirmation.
Murthy was nominated to the post more than a year and a half ago, but came under fierce opposition from the NRA and Republicans for comments he made about guns being a public health issue.
Unsurprisingly, that tweet didn't sit well with the NRA, which fought Murthy's confirmation up until Monday night. Before the midterms in November, vulnerable Democrats in red states were unlikely to support Murthy. But after the elections, many of these moderate Democrats became open to supporting him, and Senate Majority Leader Harry Reid, D-Nevada, revived his nomination. Murthy is one of many judicial and executive appointees confirmed by Senate Democrats over the past several days before they hand over control of the upper chamber to Republicans.
In an attempt to block Murthy's confirmation, the NRA promised to "score" the Murthy voting as part of its famous ranking system that grades lawmakers on their gun rights records.
On the other side of the gun debate, pro-gun-control groups celebrated Murthy's confirmation as a blow to the power of the gun lobby.
"The United States Senate today stood up to the gun lobby by confirming Dr. Vivek Murthy as our country's next surgeon general, an important step forward in addressing gun violence in our country as a public health problem," said John Feinblatt, president of former New York City mayor Michael Bloomberg's group Everytown for Gun Safety, in a statement. "But this is about more than just the confirmation of our country's top doctor. It's also a defeat for the gun lobby that has fought tooth and nail to keep gun violence prevention off of the agenda in Washington."
Murthy, 37, a physician and public health advocate, will be the first Indian-American to hold the surgeon general position. The Ebola crisis has put the post, which has been empty since July 2013, in the national spotlight.