Senate Democrats Push for Answers on Whether Federal Frontline Workers Have Proper Protection Against Coronavirus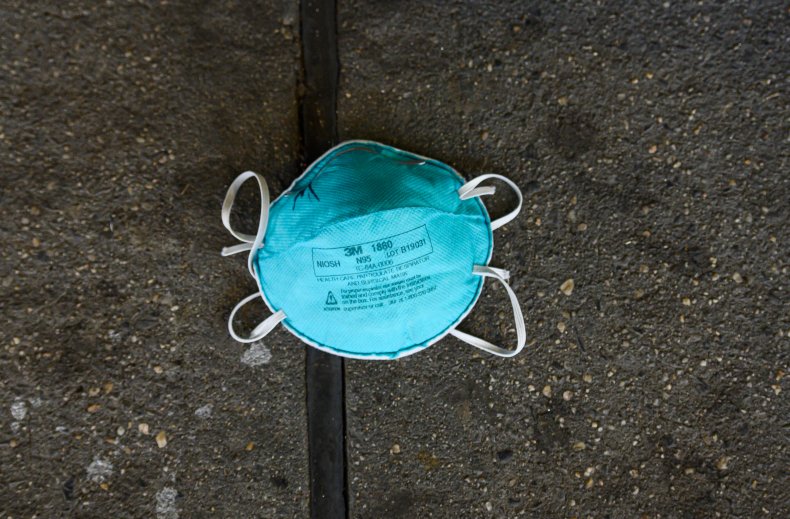 Democrats on the Senate Homeland Security and Governmental Affairs Committee want answers from the head of the federal government's human resources agency on whether the Trump administration is following through on Vice President Mike Pence's promise to ensure that frontline federal workers have adequate access to personal protective equipment.
Senators Gary Peters, Tom Carper, Maggie Hassan, Kyrsten Sinema, Kamala Harris, and Jackie Rosen said in a letter to Office of Personnel Management Acting Director Michael Rigas that they "remain concerned that federal employees on the front lines, such as United States Department of Agriculture Agricultural Inspectors, do not have access to adequate Personal Protective Equipment (PPE) from the federal government," despite Vice President Mike Pence's April 15 guarantee that the Federal Emergency Management Agency would provide "priority infrastructure employees" such as first responders and food supply workers 20 million masks before April 20.
The letter, obtained by Newsweek, also noted that Rigas has not briefed the committee since March 17. That day, President Trump tapped Rigas as the acting replacement for former OPM Director Dale Cabaniss, who left her post abruptly after less than six months on the job. She reportedly resigned over poor treatment by appointees installed under her by the White House Personnel Office, and was the second head of the agency to resign during Trump's presidency.
"While we certainly understand the need to remain flexible during this dynamic situation, the fast-moving nature of this crisis makes it even more important for the agency to be responsive to congressional requests," the senators wrote. "We must have a clear idea of what OPM's policies are and how OPM is supporting implementation of those policies across the federal government in order to conduct necessary oversight and fully represent our constituents' needs."
"Vice President Pence guaranteed that all of those that work in food supply and all first responders will have access to masks," they wrote. "However, in our individual conversations with the agencies they have reported varying policies and procedures and availability of PPE to frontline workers."
Other topics on which senators would like Rigas to provide information by May 4 are OPM's efforts to "identify frontline federal workers" and ensure that they are protected on the job, whether OPM has been in contact with officials on Pence's supply chain task force, or at the Office of Management and Budget, the Department of Homeland Security, the Department of Health and Human Services, or other agencies from which they can determine whether federal workers have access to adequate PPE, and what steps OPM will take to ensure that employees at every federal agency have access to the gear they need to protect themselves.
Senators also asked Rigas to brief them on how OPM is working to help federal agencies enable their employees to telework, and to harmonize pay and leave policies across the executive branch.