With Shutdown Looming, Congress Moves on Spending Bill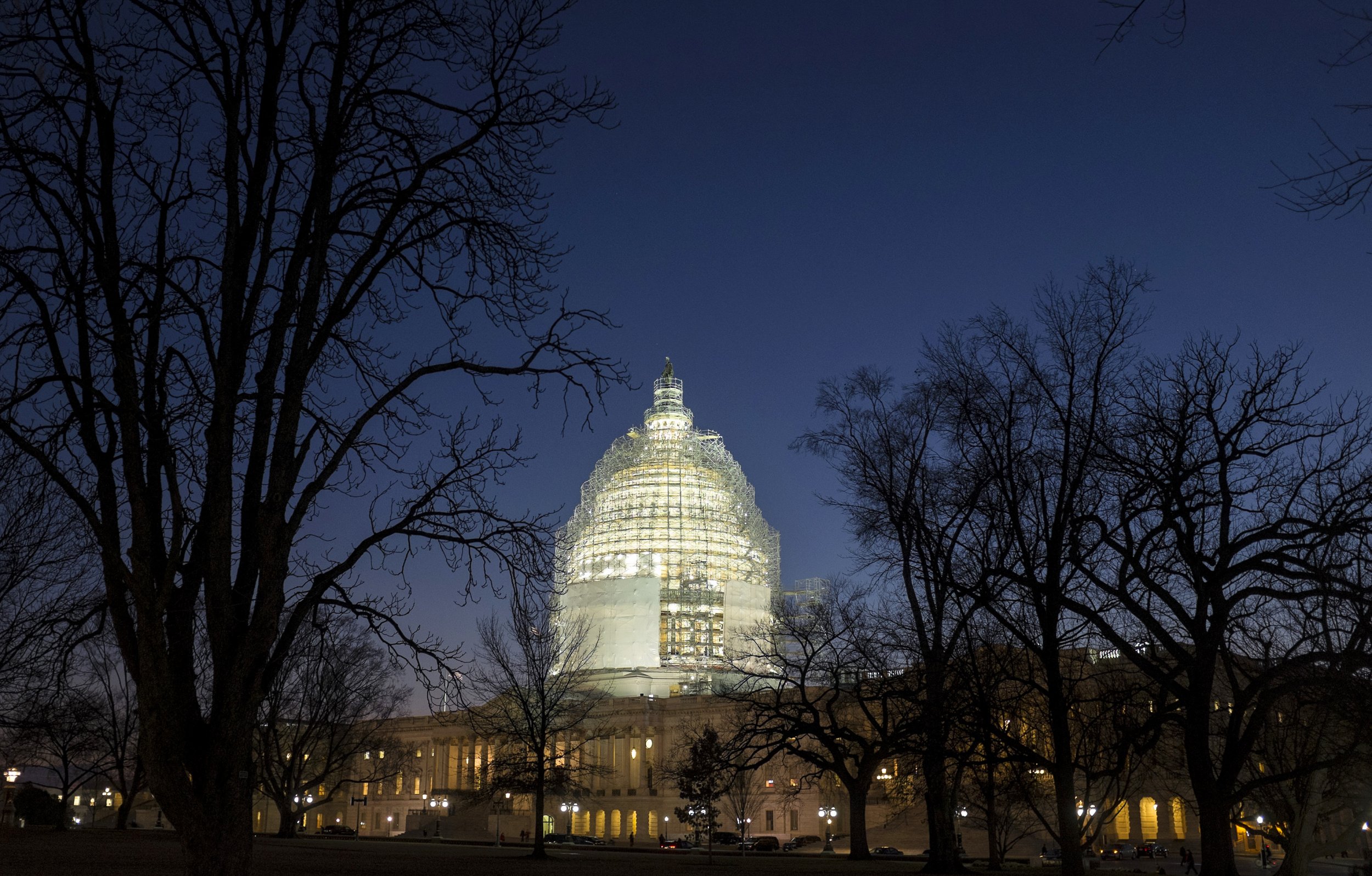 The U.S. Congress moved on Monday to rush legislation to President Barack Obama that avoids a government shutdown on Thursday as the new fiscal year starts while setting aside a bitter Republican feud over money for Planned Parenthood.
The Senate kicked off the effort by advancing a measure to extend all previous agency funding levels until Dec. 11, in a bipartisan 77-19 procedural vote.
That clears the way for the Senate to pass the spending bill by early Wednesday, sending it to the House of Representatives for passage just in time to beat a midnight Wednesday deadline.
The stop-gap spending measure is aimed at buying time for negotiators to reach a longer-term budget agreement that lasts through September 2016.
Republican House Majority Leader Kevin McCarthy, who declared his candidacy on Monday to succeed House Speaker John Boehner, vowed to avoid another shutdown threat in December when the stop-gap funding ends and a federal debt ceiling limit is needed.
"We've got to stop these," McCarthy told Fox News when asked if there would be a December funding crisis. "We need to join together, not just in our ideas but in a media plan. So those in America need to join with us. If we are to be successful, we need to be able to fight and win."
Boehner is leaving at the end of October after facing repeated ouster threats from hard-line conservatives who demanded that Congress use the spending extension to cut off federal funds for Planned Parenthood to punish the women's health care group over allegations it sold fetal tissue harvested from abortions.
The group, which gets around $550 million annually from the government, has denied any wrongdoing.
Faced with a veto threat from Obama and mixed support among Republicans for a strategy that would likely lead to a shutdown, Boehner said on Sunday the House would pass a funding bill without the Planned Parenthood provisions.
But Boehner's successor will likely face similar demands from hard-line conservatives over the December deadlines.
Senator Ted Cruz on Monday made a last-ditch effort to try to stop the funding measure and restore the Planned Parenthood provisions. The Republican presidential candidate slammed Republicans leaders for "surrendering" to Obama and Democrats over the issue.
Obama "simply has to utter the word shutdown and Republican leadership runs to the hills," Cruz said.