Senate Intelligence Committee Leaders — a Republican and a Democrat — Join Forces to Slam Trump Over Russian Meddling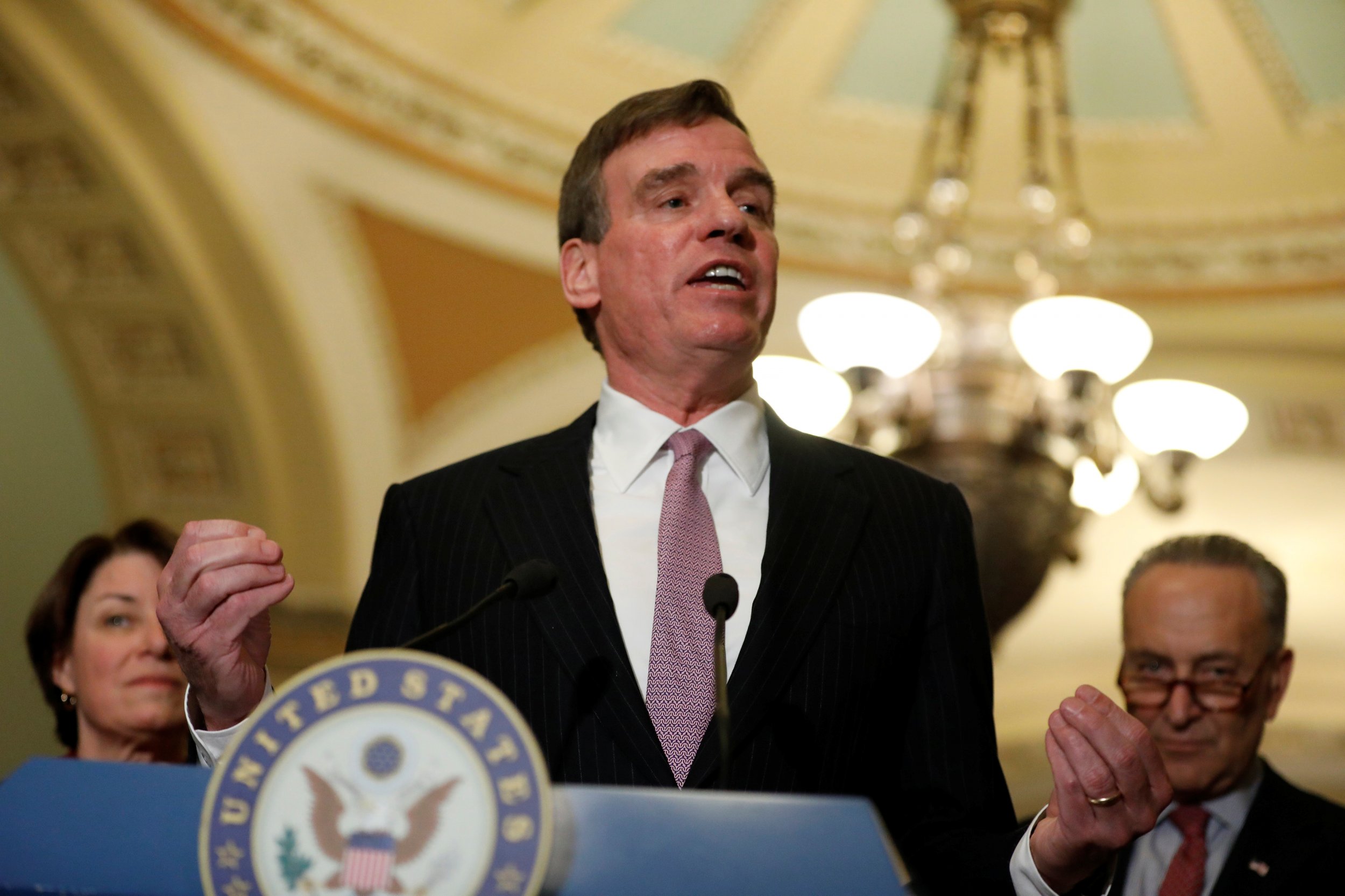 Updated | The leaders of the Senate Intelligence Committee have had enough of President Donald Trump's inaction on Russian subversion.
In a show of bipartisan solidarity, Virginia Democrat Mark Warner and North Carolina Republican Richard Burr are expected Wednesday to knock the president for not aggressively gearing up for Russian meddling in future U.S. elections and responding to its continuing covert manipulation of socIal media platforms like Twitter and Facebook. And they hint they may take matters into their own hands.
"President Trump still denies Russian interference and we can't afford to wait on him to act," said a committee source, speaking only on a not-for-attribution basis in exchange for summarizing unspecified actions that Warner and Burr are expected to announce.
Election systems at all levels, as well as social media, remain vulnerable to Russian manipulation, the senators say.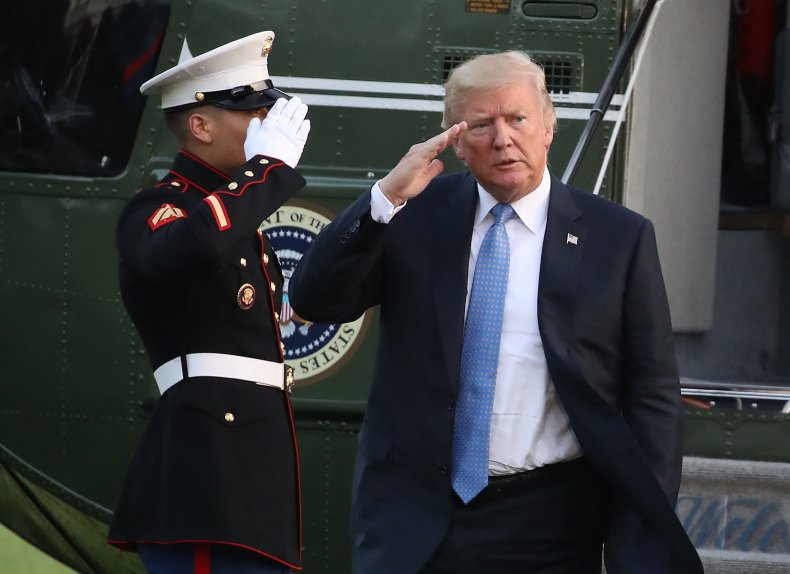 Their joint midday press conference follows on Warner's statement last week that he was "deeply disappointed" by explanations Twitter executives offered outlining the steps the company had taken to police Russia-linked posts, many of which promote ethnic and racial strife. Facebook has also come under increasing fire in recent weeks for its belated response to Russia-linked advertising on its platform.
One Facebook ad that surfaced this week featured made-up photographs of an armed black woman "dry firing" a rifle—pulling the trigger of the weapon without a bullet in the chamber, The Washington Post reported, citing people familiar with the investigation. "Investigators believe the advertisement may have been designed to encourage African American militancy and, at the same time, to stoke fears within white communities," an unnamed source said, according to the Post. "But the precise purpose of the ad remains unclear to investigators."
Russian-backed Facebook ads specifically targeted states that were tossups in the 2016 campaign, including Michigan and Wisconsin, CNN reported Tuesday. Another top Senate Republican, John Cornyn of Texas, said it fit an emerging pattern.
"It's consistent with everything else we've seen in terms of Russian active measures—a combination of cyber, of propaganda and paid and social media," said Cornyn, the No. 2 Republican who sits on both the Senate Intelligence and Judiciary panels.
Twitter has begun turning over material showing revenue gains from Russian sources. In one example, according to McClatchy News, the Kremlin-backed Russia Today television network "spent $274,000 on more than 1,800 tweets on Twitter's network that definitely or potentially targeted the U.S. market during the 2016 presidential campaign," company representatives told congressional investigators on September 28.
Such anecdotes represent just the "tip of the iceberg" in Russia's exploitation of social media to help Donald Trump win the White House, Warner said after the behind-closed-doors Twitter testimony. Cornyn used the same phrase Tuesday.
Any congressional action would be welcome news to many present and former national security officials and experts who have been warning about Russian digital subversion for years.
Among the leading critics of government inaction are former FBI special agent Clint Watts and Laura Rosenberger, a former senior White House and State Department official. For three years, Watts and two of his colleagues who are counterterrorism experts tracked Russian manipulation of Twitter, Facebook and other social media via real and phony accounts. Last winter they teamed up with Rosenberger, now a senior fellow at The German Marshall Fund of the United States, to launch the Alliance for Securing Democracy website to track Russia-linked social media postings in real time. It features a live-action dashboard called Hamilton68, after a Federalist Papers essay penned by the first U.S. treasury secretary warning of foreign meddling in American elections.
"Today, we face foreign interference of a type Hamilton could scarcely have imagined," Rosenberger tells Newsweek, "a world in which global powers use instantaneous media networks and a mix of overt and covert programming to reach into our homes and workplaces and shape our view of the world."
U.S. national security experts and officials were slow to catch onto the depth and breadth of Russian subversion, former White House cyber czar Richard Clarke said at a forum sponsored Tuesday by The Washington Post. "You miss warnings. I think people can be forgiven for not seeing this one coming," he said.
Trump, whose oft-stated desire during the presidential campaign to pursue closer relations with Moscow was derailed by revelations of unreported contacts between his associates and Kremlin representatives, has not only failed to act on Russian meddling but called reports of it "fake news."
"The person at the very top continues to deny that this is even an issue, and so I don't know where you go from there," Rosenberger says. "We need a whole government strategy on this and that requires White House leadership."
Watts says he can't figure out what Trump's policy toward Russia is. "Whether it's Russia or anybody else [interfering in American politics], I'd like to know who's in charge and what we're going to do about it," he tells Newsweek. "And I think that starts at the top."
Rosenberger, who was Hillary Clinton's campaign foreign policy adviser, says Russian infiltration of social media "fell in the seams" between U.S. security agencies responsible for foreign subversion.
"Up until this point this wasn't necessarily something that was seen as a classic counterintelligence concern," meaning activity that the FBI is principally responsible for, she says. "It was just 'monkeying around' on social media."
Even now, she adds, "I don't know if it falls into anyone's clear bucket of responsibilities."
All the more reason for presidential leadership, she and other critics say. Advance word Tuesday was that Warner and Burr aim to ramp up action on it. According to The Washington Post, they plan to "largely endorse the intelligence community's findings that Russia sought to sway the 2016 U.S. elections through a hacking and influence campaign as they sound the alarm that states preparing for the coming election season must be vigilant against similar threats."
But a committee aide suggested there might be more to the event. "Since so many of you have asked – yes, there will be news," the aide added in a note on the announcement. "No, I cannot tell you what it is. So tune in."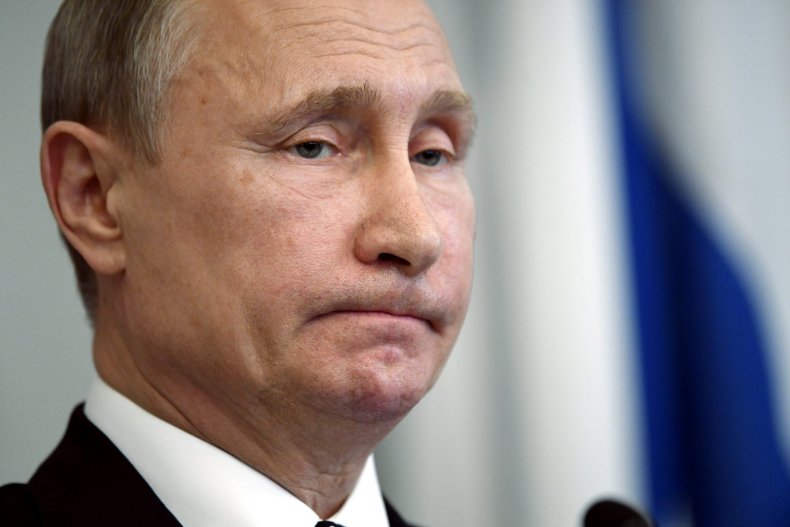 Aides to Warner and Burr did not respond when asked whether one of the weapons under consideration is legislation to enable the federal government to fine companies that fail to take prompt action against hate speech or fake news online—now under consideration by European Union regulators. In April, the German government approved a plan to start imposing fines of "as much as $59 million on Facebook, Twitter and others if they fail to remove hate speech and fake news posts within 24 hours after being flagged," CNN reported last week.
More intrusive government action—the FBI or Department of Homeland Security policing social media sites, say, or even doing battle with Russian trolls and bots on Twitter or Facebook—would likely face fierce resistance from liberals and conservatives alike. Constitutional protections on privacy and free speech would come into play. U.S. counterintelligence bodies "lack legal authorities and data-access to track this activity," Blake Darché, a former NSA analyst, tells Newsweek. "There are a lot of questions on how free-speech would be impacted, plus search and seizure issues. Imagine if the government starts pulling people's Facebook posts," says Darché, now chief security officer at California-based Area1 Security. "People would freak out."
But U.S. intelligence is "robustly" following Russia's online influence operations, says Erik Rasmussen, a former prosecutor and special agent with the U.S. Secret Service. It's just struggling to stay on top of the Kremlin's "shifting tactics. That's what they're getting so darn frustrated over." Now a top official with the global investigations firm Kroll, Rasmussen says the feds are "learning how to adapt to the tactics," but it's not easy. U.S. intelligence has a freer hand to battle Russian cyber-agents with the help of foreign allies and through "other data sets that may not reside in the United States," he says.
The solution to the problem "is more in the realm of lawfare than cyber war," says Collin Anderson, a Washington D.C.-based researcher who monitors bad actors on the Internet.
He noted that Warner has said "there's not really like a lot of room to legislate around this because of free speech concerns."
But the Virginian, who made a fortune in the cell phone industry before running for office, comes to the table with deep familiarity with the dark recesses of the Internet. He and Burr, a successful salesman before entering the Senate, may well have some tricks in store for Russia—and Trump.
"This is about undermining our democracy, weakening us as a country…" says Laura Rosenberger, "And we have got to get on top of that."
This story has been updated to reflect that the Hamilton68 dashboard operates under the banner of the Alliance for Security Democracy, a project of the German Marshall Fund.
Senate Intelligence Committee Leaders — a Republican and a Democrat — Join Forces to Slam Trump Over Russian Meddling | SpyTalk