Senate Investigation of Trump, Flynn and Russia Moving Forward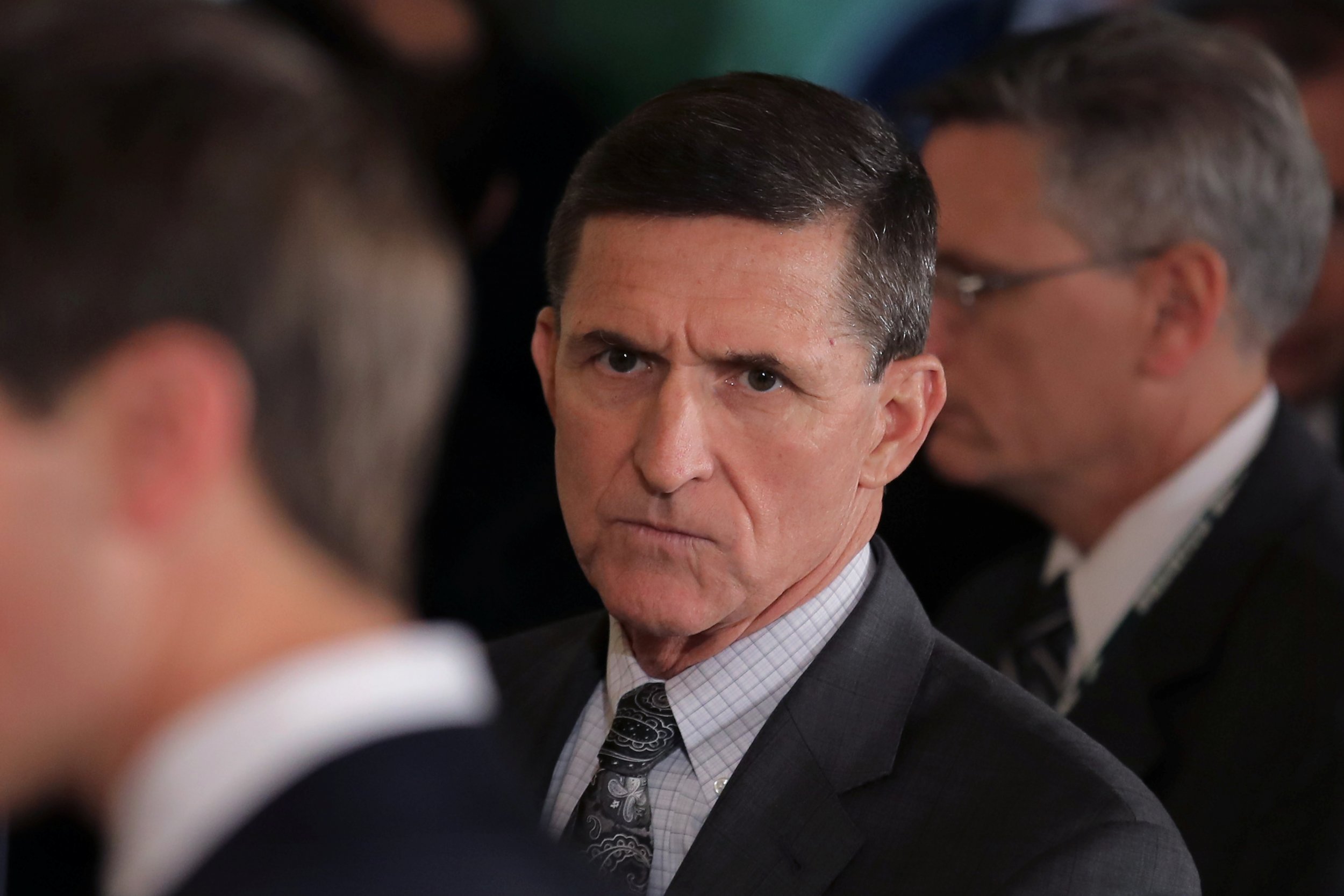 The Senate Intelligence Committee is plowing ahead full speed in its investigation of Russia's interference in the 2016 presidential campaign—and the latest leaks about contacts between advisers to President Donald Trump and Moscow both before and after the election—the top Democrat on the committee said Wednesday. In addition, other Senate committees may also open their own investigations into the question of Trump's ties to Russia.
Related: What to know about Russian Ambassador Kislyak and Moscow's response to Michael Flynn's resignation
"We've already started this process. We're already starting to review the raw intelligence. We are well down this path," Senator Mark Warner of Virginia told reporters at the Capitol building. That includes a "very productive" meeting the committee held yesterday to go over new materials, Warner said.
The committee's investigation, launched in January, is focused on three fronts, according to Warner. The first two are Russia's misinformation campaign to sway the election in favor of Trump and the hacking of the Democratic National Committee and a top aide to the Democratic nominee, Hillary Clinton. "And then third, the question—the scope has even expanded—of any contacts between members of either campaign and Russian officials before the election," Warner said. "And obviously part of this in terms of what's happened with General Flynn, now, extends into contacts that took place after the election."
Michael Flynn, Trump's national security adviser, resigned on Monday night after misleading Vice President Mike Pence about the nature of his conversations with Russia's ambassador to the United States during the presidential transition. New reports suggest there were also extensive contacts between Trump advisers and Russian officials during the campaign.
"The challenge has been that not a day goes by without some new incident potentially complicating some of this," Warner said.
In the wake of a bitterly divisive election, the Virginia Democrat also credited his Republican counterpart, Intelligence Committee Chairman Richard Burr, with conducting what he called a thorough, nonpartisan investigation. "I want to commend my friend and colleague Senator Burr who has said explicitly…that we are going to have this investigation follow where the intelligence and where the facts lead," Warner said. "I have faith in Senator Burr's commitment."
Senate Republicans are showing increasing willingness to probe the White House's behavior vis-à-vis Russia, after a whirlwind few days in which a bevy of leaks about Flynn's conversations with Ambassador Sergey Kislyak forced him to resign, less than a month after Trump's inauguration. Allegations about Trump and his aides' improper relationships with Moscow have been swirling for months, however, inflamed by the new president's expressed admiration for Russian President Vladimir Putin and refusal to release his tax returns, which would show whether he has any financial ties to the country.
Senator John McCain, chairman of the Armed Services Committee, told reporters Wednesday morning he and Republican colleague Lindsey Graham were sending a letter to the White House with their own list of questions about Flynn's conversations and other contacts aides may have had. "There are a lot of questions that need to be answered for all of us, not just the Intelligence Committee," McCain explained. Senate Foreign Relations Committee Chairman Bob Corker agreed: "We've got to figure out a way to get all this out, otherwise every single day it's going to be very disruptive." Corker did not, however, support the idea of an independent select committee investigation, something Democrats have been calling for.
California Senator Dianne Feinstein, the ranking Democrat on the Judiciary Committee, said she is meeting with committee Chairman Chuck Grassley Wednesday to discuss the possibility of their own probe, as well. "The question becomes: What role would the Judiciary Committee play?" Feinstein told reporters. "That would clearly be related to investigative reporting on the FBI developments and that kind of thing."
"Obviously the Judiciary role would not want to conflict with what Intelligence is doing," Feinstein continued. "I fully support what Senator Burr and Senator Warner have done; they've put together a memo outlining what the committee will be doing and I think that's a very good start.