Trump's Social Media Director Now Part of Senate's Russia Investigation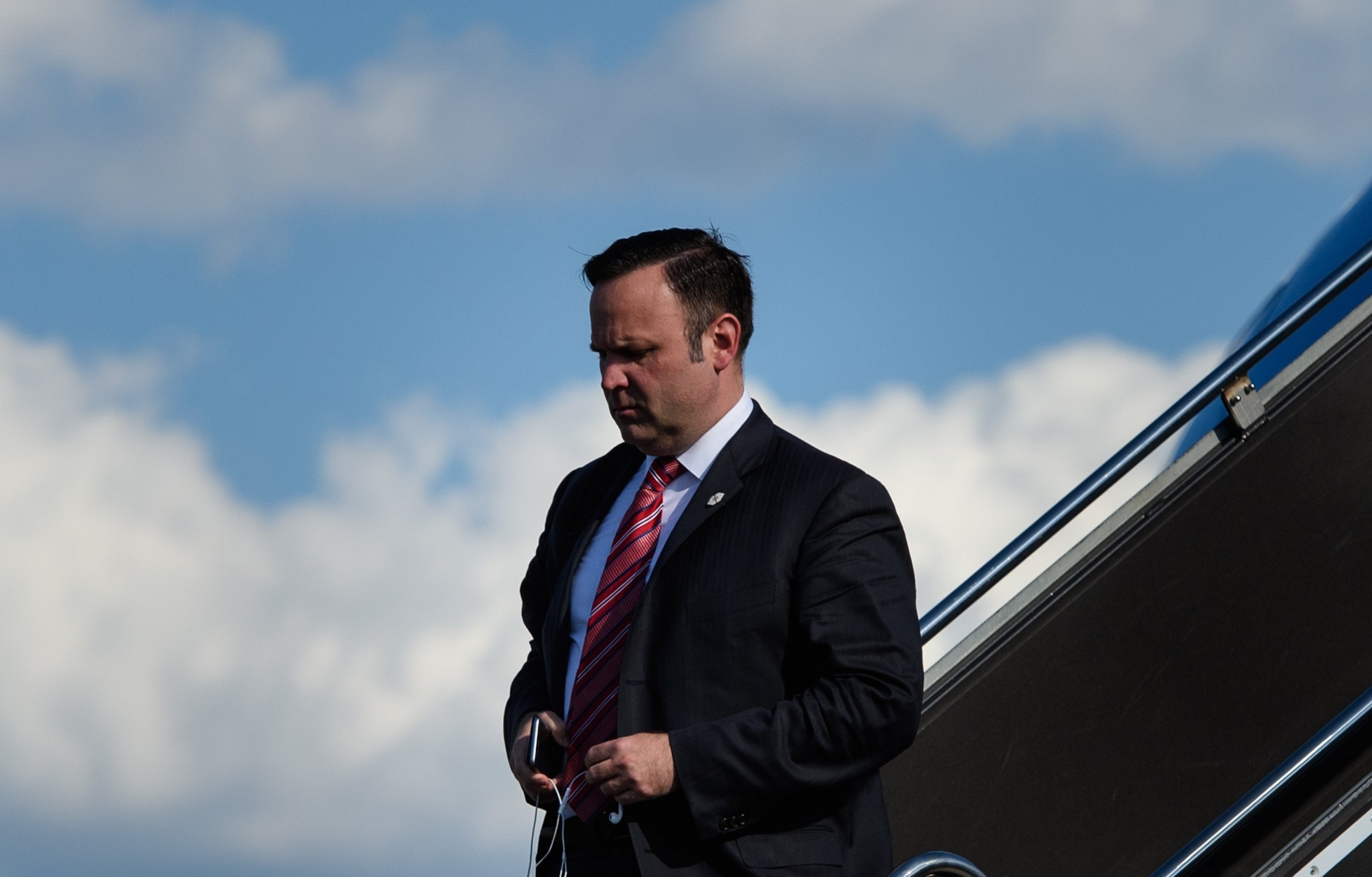 The top Democrat on the Senate Judiciary Committee wants to interview President Donald Trump's social media director and his former digital director as part of the panel's investigation of Russia's election interference and possible influence on the Trump campaign.
On Wednesday, Senator Dianne Feinstein, the ranking member of the committee, sent letters to Dan Scavino and Brad Parscale requesting interviews and documents.
Scavino was the social media director for Trump's 2016 campaign. When Trump took office, Scavino became assistant to the president and director of social media. In addition to an interview, Feinstein asked Scavino for documents related to former FBI Director James Comey; former National Security Adviser Michael Flynn; the special counsel Russia investigation; the June 2016 meeting between campaign officials and a Kremlin-connected lawyer; Russia; Ukraine; WikiLeaks; and efforts to obtain or share emails belonging to Hillary Clinton or her associates.
Related: Trump doesn't really believe his own 'deep state' tweet
The Scavino request appears to be one of the few instances congressional investigators have targeted a current White House employee in their Russia probes. The Senate Judiciary Committee has previously sought information from Jared Kushner, Trump's son-in-law and one of his senior advisers, and the House and Senate intelligence committees have questioned Kushner.
Scavino is reportedly behind a large number of the president's Twitter posts, many of which have drawn scrutiny. On Tuesday, after Trump was criticized for some controversial tweets—including one saying his "nuclear button" is "much bigger" than that of North Korean leader Kim Jong Un—Scavino defended the posts. "You and all of your liberal friends have NOTHING," he tweeted at CNN host and correspondent Brian Stelter, who criticized the presidential tweets.
Feinstein's other request went to Parscale, who helps run the Texas-based design and marketing agency Giles-Parscale and was the digital director for the Trump campaign. Feinstein asked him for an interview and to provide communications related to Russian officials; "hacked" emails from Clinton or her associates; WikiLeaks; Russia; and other topics.
Parscale previously agreed to meet with the House Intelligence Committee, which is also investigating Russian election meddling. In a July statement responding to the House request, he said, "I am unaware of any Russian involvement in the digital and data operations of the 2016 Trump presidential campaign. The Trump digital campaign used the exact same digital marketing strategies that are used every day by corporate America." He added that the digital effort included people from his marketing agency, the Republican National Committee and Cambridge Analytica, a data firm with ties to Trump megadonor Robert Mercer. (Feinstein has requested information from Cambridge Analytica, too.) That House interview was reportedly scheduled for October 2017.
Feinstein has sent several batches of requests to Trump associates as part of the Senate Judiciary Committee's investigation into Russian meddling in the 2016 presidential election. Republican Senator Chuck Grassley, the chairman of the committee, has not signed any of those requests. In late October, Feinstein told Mother Jones that committee Democrats would move forward with the Russia investigation without the Republicans, who she said seemed focused on other topics. The committee is one of three congressional panels investigating the Russia issue.
Parscale was not available to comment, and the White House was not available to comment on behalf of Scavino.