Senate 'Must Postpone' Kavanaugh Vote to Investigate Sexual Assault Allegations, Schumer Says
The Senate "must postpone" its vote on Supreme Court nominee Brett Kavanaugh in the wake of "serious" sexual assault allegations, Senate Minority Leader Charles Schumer (D-New York) said on Sunday.
Schumer argued that the confirmation vote should be delayed "until, at a very minimum, these serious and credible allegations are thoroughly investigated," The Hill reported.
"For too long, when women have made serious allegations of abuse, they have been ignored. That cannot happen in this case," he said.
The Democratic leader added that many had already "seriously questioned" Kavanaugh's credibility during the confirmation hearings, specifically in regards to how he had represented his work under the administration of former President George W. Bush.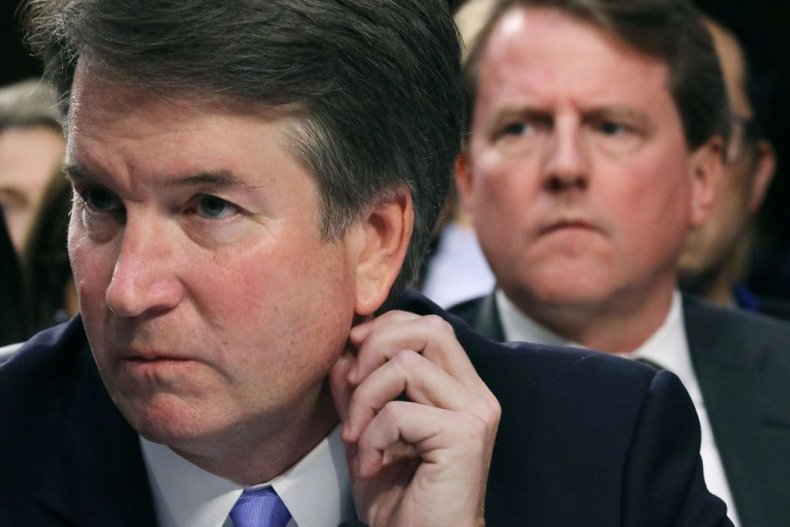 "Now his credibility is even more suspect. To railroad a vote now would be an insult to the women of America and the integrity of the Supreme Court," Schumer said.
The allegations against Kavanaugh first emerged in a confidential letter passed to lawmakers by the FBI. The letter's contents, which were intended to remain anonymous, became public on Friday when they were published by The New Yorker, although the accuser's identity was not revealed. Christine Blasey Ford, a 51-year-old research psychologist, came forward as the author on Sunday in an interview with The Washington Post .
The incident, which Kavanaugh has entirely denied, allegedly took place when the judicial nominee and Ford were in high school. Ford, who now works as a professor at Palo Alto University in California, accused Kavanaugh and one of his friends of drunkenly forcing her onto a bed and trying to remove her clothes despite her protests. She managed to escape when another friend entered the room, jumping on Kavanaugh and the other young man.
"I thought he might inadvertently kill me," Ford told The Washington Post . "He was trying to attack me and remove my clothing."
The newspaper also verified the account with notes from Ford's past therapy sessions, which note a "rape attempt" and a party incident with unnamed boys who are now prominent names in the capitol. Ford explained that she did not speak up about the incident at the time because she was concerned of what her parents would say if they found out she was at a party with alcohol.
"My biggest fear was, do I look like someone just attacked me?" she said. "I'm not ever telling anyone this. This is nothing, it didn't happen," she said of her thoughts that night.
In addition to Schumer, Senator Dianne Feinstein (D-California), the top Democrat on the Judiciary Committee, said that the allegations must be investigated before the vote moves forward. Several other Democratic lawmakers joined Feinstein and Schumer in calling for a thorough inquiry.