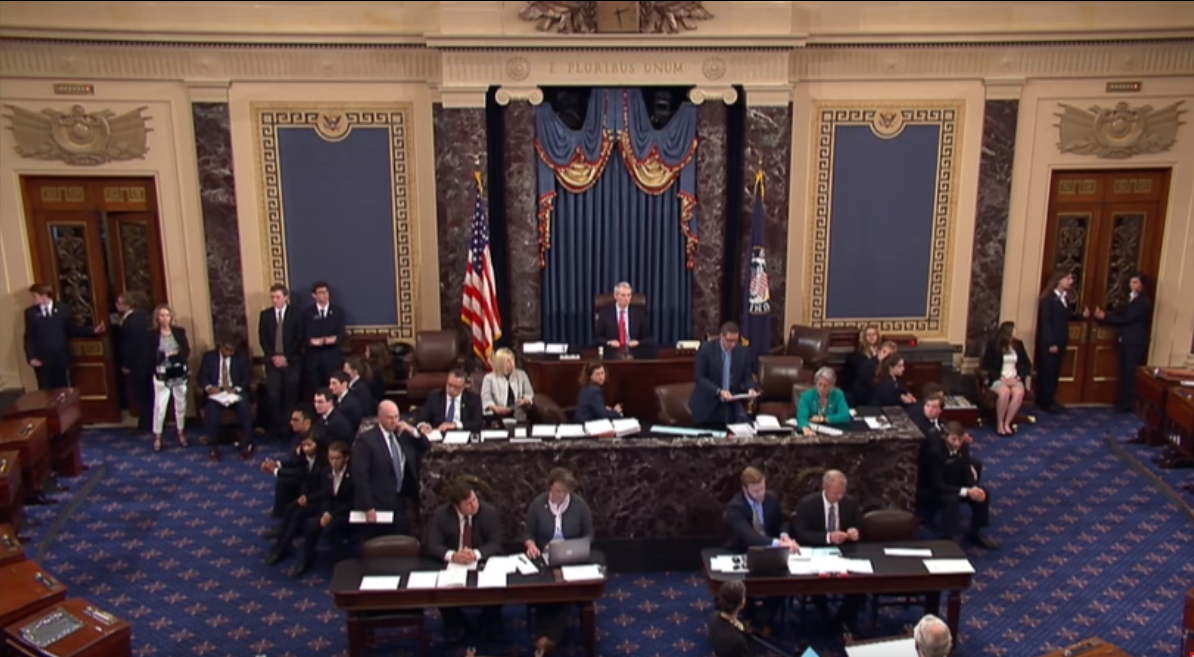 Protesters chanted "Kill the bill, don't kill us!" outside the Senate chamber early Wednesday morning.
The loud demonstrators stood up in the Senate gallery shortly after the vote began and started chanting. Another protestor shouted "Jeff Flake, have you no decency? Have you no shame?," The Hill reported.
The protests were so loud and disruptive that Vice President Mike Pence stopped the process more than once and the Senate waited as multiple protesters were escorted from the gallery.
Protests ahead of the tax bill vote have been ongoing. On Tuesday, demonstrators filled the chamber with chants of "Kill the bill, don't kill us" as lawmakers spoke on the House floor.
House Republicans passed the final version of the GOP tax bill on Tuesday, and the Senate followed suit early Wednesday morning after a long debate, placing Trump on the brink of scoring his first major legislative victory.
The Senate approved the $1.5 trillion tax bill—which will lower the top individual tax rate from 39.6 percent to 37 percent and slashes the corporate tax rate from 35 percent to 21 percent—by a final vote of 51 to 48.
The bill was passed along party lines, with all Senate Republicans present voting for, and all Democrats voting against.
Once it is in force, the legislation will represent the most drastic changes to the U.S. tax code since 1986.
Arizona Senator John McCain was the only member to be absent. He is currently undergoing treatment for brain cancer.
On Wednesday, the bill will return to the House for a final revote. The White House plans to hold a news conference around 1 p.m. once it is approved, according to a tweet by President Trump.
A recent poll by CNN found that 55 percent of Americans opposed the GOP tax bill.