Senate Republicans Appear Ready to Hand Donald Trump Second Impeachment Acquittal
Republican members of the U.S. Senate may not vote to convict former President Donald Trump in his upcoming second impeachment trial slated to begin in February.
After some lawmakers held Trump's rhetoric responsible for the deadly riot at the U.S. Capitol building in January, the House passed an article of impeachment against Trump for inciting violence against the government. Trump, the only U.S. president to be impeached twice, was acquitted by the Senate for abuse of power and obstruction of justice in February 2020. Although he is no longer in office, a conviction in the Senate impeachment trial would mean Trump could not hold office again.
On Tuesday, a group of GOP members led by Kentucky Republican Senator Rand Paul sought to block the Senate trial, asserting that impeaching a president no longer in office was unconstitutional. With a vote of 55-45, the Senate voted to table Paul's motion.
Only 5 Senate Republicans voted against Paul's motion. In order for Trump to be convicted in the Senate trial, 17 Republicans would need to break ranks and cast their votes alongside Senate Democrats. Some lawmakers don't expect that many Republicans to vote to convict Trump.
After the vote, Paul wrote on Twitter that the number of Republicans that sided with him could be a predictor of how a Senate trial would conclude. "The Senate just voted on my constitutional point of order," Paul wrote. "45 Senators agreed that this sham of a 'trial' is unconstitutional. That is more than will be needed to acquit and to eventually end this partisan impeachment process. This 'trial" is dead on arrival in the Senate."
Most Senate Republicans sided with Paul, including Senate Minority Leader Mitch McConnell. McConnell declined to say on Tuesday if he would vote for Trump's impeachment.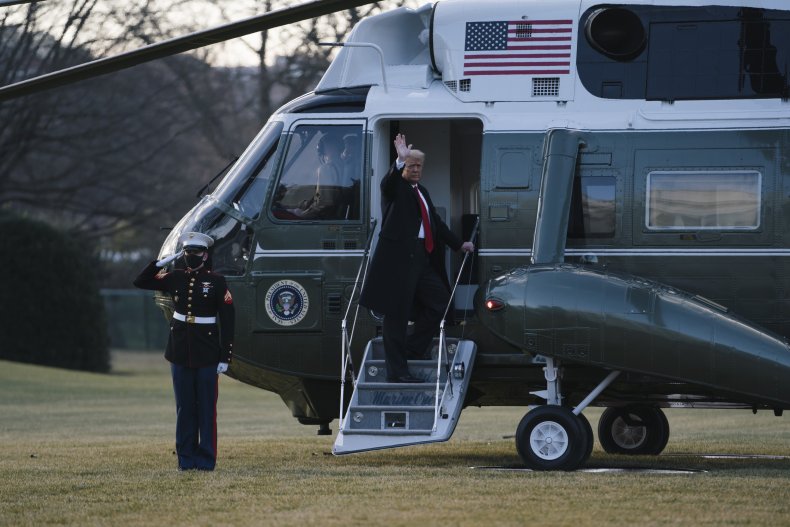 Senators publicly expressed doubt about Trump's conviction in a Senate trial, citing the lack of Republicans willing to vote against Paul.
"I don't see how you get 17," said Republican Arkansas Senator John Boozman on Tuesday. "I think that was a test vote."
Republican Minority Whip John Thune told reporters the vote was "indicative of where a lot of people's heads are" regarding Trump's acquittal.
The Republicans who voted against Paul's motion and allow Trump's impeachment trial to begin were Senators Mitt Romney of Utah, Ben Sasse of Nebraska, Pat Toomey of Pennsylvania, Lisa Murkowski of Alaska and Susan Collins of Maine.
Murkowski decried the vote forced by Paul's motion as "premature and unnecessary," adding that her vote to table Paul's motion was needed in order to allow the Senate time to "thoughtfully consider this weighty institutional issue."
Collins was more forthright in her Tuesday comments.
"It is extraordinarily unlikely the president will be convicted," Collins told reporters.
Newsweek reached out to the offices of Senators McConnell and Collins for comment.
Despite Trump's two impeachments, his hold over some Republicans may still remain strong. In a farewell address after leaving the White House in January, Trump assured a small crowd at Joint Base Andrews that "we will be back in some form."
On Monday, Trump instituted the Office of the Former President in Palm Beach, Florida. A statement said the new office would work to "carry on the agenda of the Trump Administration through advocacy, organizing, and public activism."