Senate Republicans Seek Documents in Probe of Russia Investigation Origins, Former Trump Aide Carter Page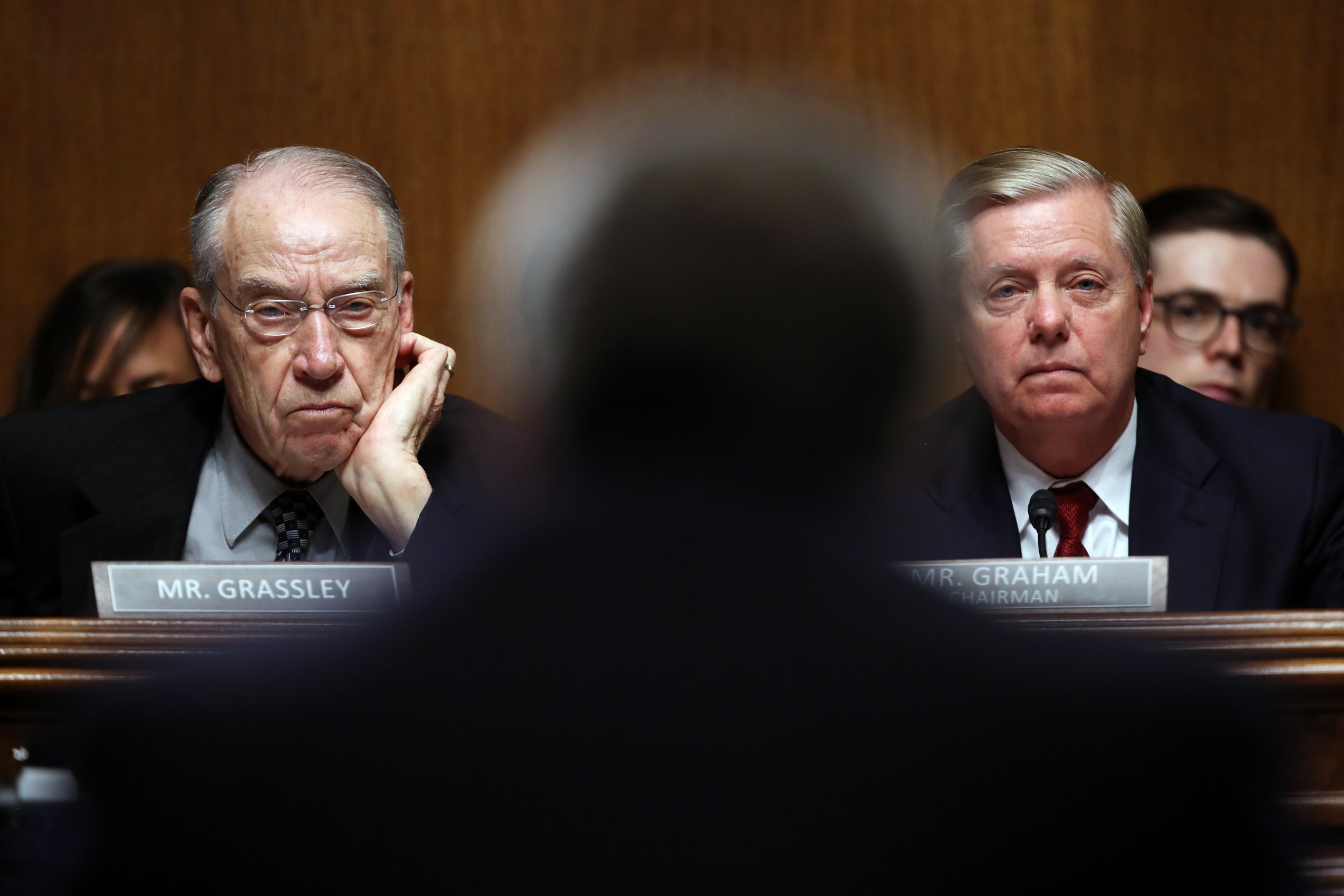 Republican senators stepped up their investigation into the origins of the Justice Department's probe of Russian election interference, with the chairmen of key committees on Friday requesting new information from multiple federal agencies.
GOP lawmakers involved in this investigation have said they are concerned that the FBI, when it began investigating possible connections between the Trump campaign and Russia in 2016, may have improperly obtained a secret warrant to surveil Carter Page, a member of that campaign.
Senator Lindsey Graham, Chair of the Senate Judiciary Committee, sent letters Friday to Secretary of State Mike Pompeo and Justice Department Inspector General Michael Horowitz, requesting documents and communications from May 2016 to present day between the State and Justice Department related to the Trump campaign or Christopher Steele, the former British intelligence agent responsible for the so-called "Steele dossier" — a collection of information collected by Steele during the election, including reports about possible connections between Trump, his campaign and prominent Russians.
The Steele dossier contributed, in part, to the FBI's decision in July 2016 — after Russia hacked into and then released documents stolen from the Democratic National Committee — to open a counterintelligence probe into any possible Trump-Russia connections. How important that dossier was, and whether this decision was politically motivated, are questions at the center of Graham's investigation.
The dossier claimed that Carter Page, then a foreign policy adviser for the Trump campaign, had met with Russian officials during a trip to the country in July 2016, and that these officials offered "dirt" on then-Democratic candidate Hillary Clinton.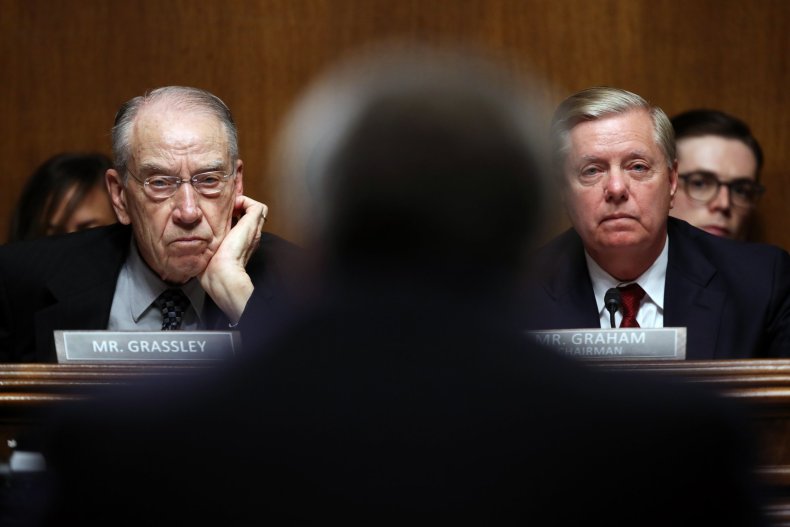 Recently unearthed documents by The Hill allege that during an October 2016 meeting in the run-up to the presidential election, Steele told Kathleen Kavalec, who was Deputy Assistant Secretary of State at the time, that it would be "keen to see this information [the dossier] come to light prior to" the date of the 2016 presidential election. Ten days later, the Foreign Intelligence Surveillance Court granted a FISA warrant for surveillance of Page's communications.
On Friday, Graham requested that Pompeo arrange to make Kavalec available for an interview with the Judiciary Committee.
"This important information further demonstrates the bias of the primary source of material that was the basis for the Carter Page FISA warrant," Graham said in separate letters to Pompeo and Horowitz.
Graham also told them that the alleged meeting between Kavalec and Steele "may have been the most significant and memorialized communications with [Steele] by a U.S. government official prior to the issuance of the Carter Page FISA warrant."
Senate Homeland Security Chair Ron Johnson and Finance Committee Chair Chuck Grassley voiced similar concerns in sending document requests to Pompeo and FBI Director Christopher Wray on Thursday, which was made public on Friday.
Horowitz, as part of his oversight functions, was already investigating the FISA warrant prior to the unearthing of the documents alleging Kavalec and Steele met days before the Steele dossier's release.
Graham requested that Horowitz "include, if you have not already, consideration of this new information" in his investigation.