Senate Republicans Say Russia Interfered to Help Trump and Hurt Clinton, Contradicting House GOP Conclusions
The Senate Intelligence Committee on Wednesday held a closed-door hearing to finish reviewing an intelligence assessment of Russian interference and announced that there was no reason to doubt findings from the intelligence community that Russia interfered in the 2016 election in order to support the candidacy of Donald Trump and harm Hillary Clinton.
Related: What is Collusion? Clinton and Trump Russia scandals explained
That review runs contrary to that of the House Intelligence Committee, which earlier this year closed its investigation, with members questioning the evidence of Russia's support for Trump.
Senate Intelligence Committee Chairman Richard Burr, a Republican, in a statement said the committee staff spent 14 months looking over the Intelligence Community Assessment "and we see no reason to dispute the conclusions."
"There is no doubt that Russia undertook an unprecedented effort to interfere with our 2016 elections," Burr stated. "I look forward to completing the committee's inquiry and issuing our findings and recommendations to the American people."
Senate Intelligence Committee Vice Chairman Mark Warner, a Democrat, went further in his assessment of the intention behind Russia's interference.
"The Russian effort was extensive, sophisticated, and ordered by President Putin himself for the purpose of helping Donald Trump and hurting Hillary Clinton," Warner stated, referring to Russia's leader Vladimir Putin.
"In order to protect our democracy from future threats, we must understand what happened in 2016," Warner continued. "And while our committee's's investigation remains ongoing, one thing is already abundantly clear—we have to do a better job in the future if we want to protect our elections from foreign interference."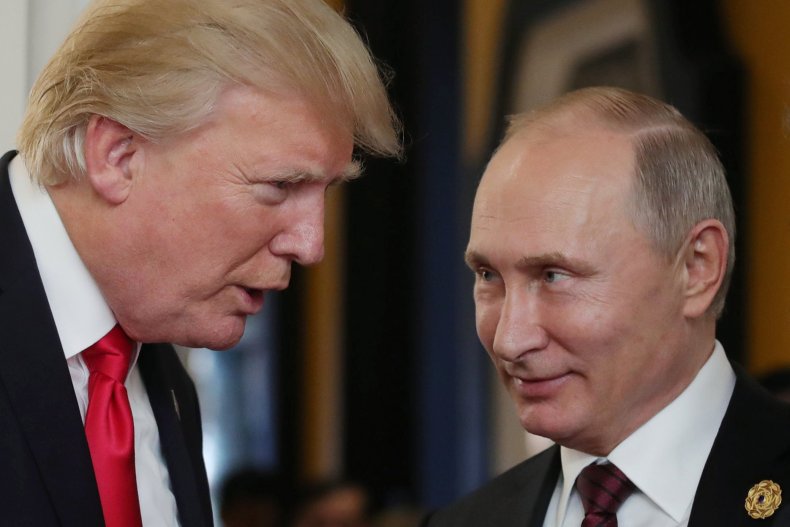 Wednesday's closed hearing wraps up an effort that began with a January 2017 hearing on Russian activities. The Senate Intelligence Committee staff will issue a report on the intelligence community's work for review.
The statements further isolate the position of Republicans on the House Intelligence Committee, led by Devin Nunes.
The reviews by the Senate and House committees took place as special counsel Robert Mueller continues his probe into possible collusion between Trump's campaign and Russians.