How Donald Trump Shot Down Obamacare With the Senate Tax Reform Bill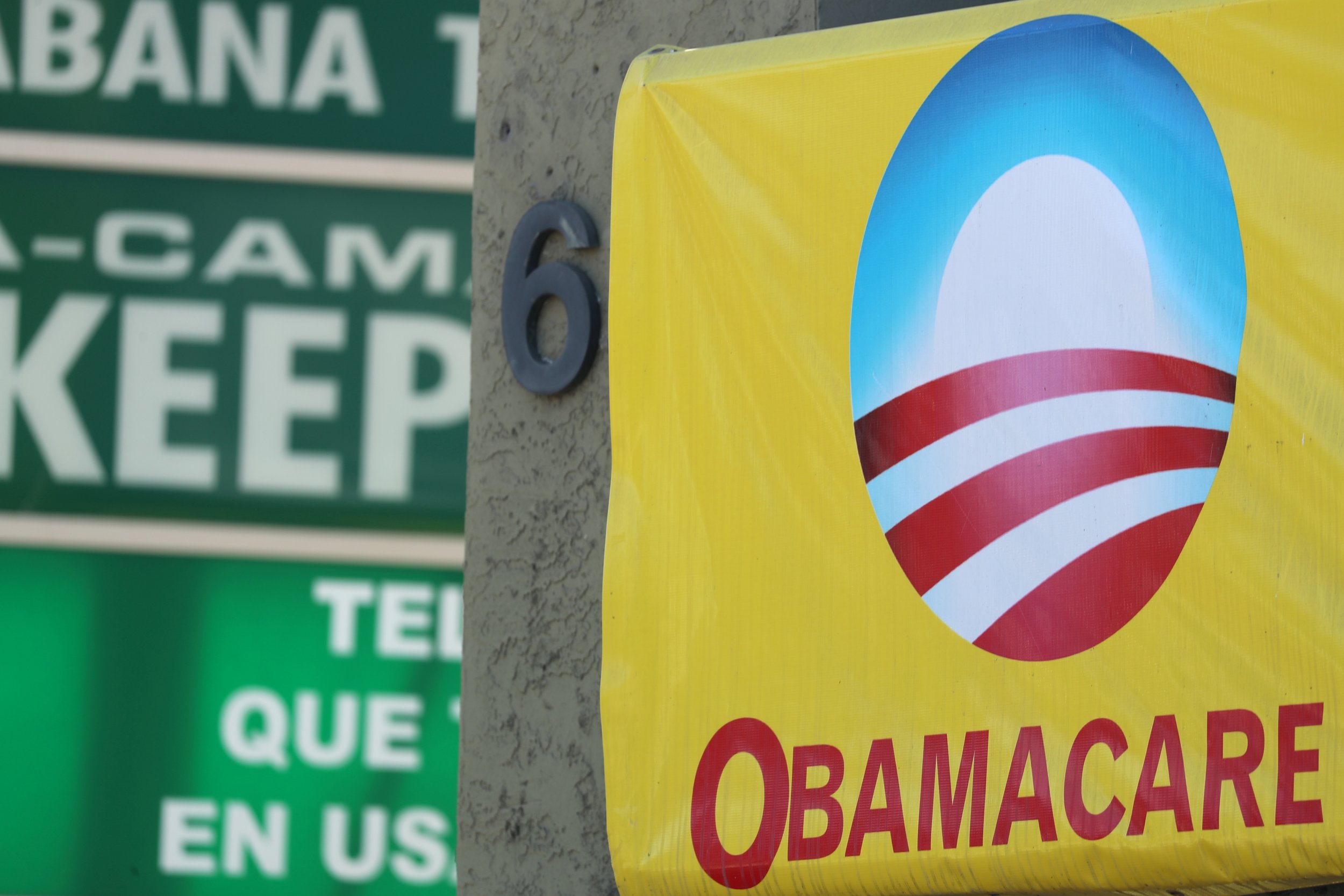 With one simple move, the tax reform bill passed by Senate Republicans Saturday could herald the beginning of the end of former President Barack Obama's Affordable Care Act, better known as Obamacare.
The new bill repeals Obamacare's key requirement that all Americans obtain health insurance. Policy experts say that removing the mandate will force insurance premiums to rise, as young and healthy Americans opt out, leaving millions of Americans without healthcare.
"It's going to take a bunch of healthy people out of the insurance market," Craig Garthwaite , director of the healthcare program at Northwestern University's Kellogg School of Management, told Reuters.
Obamacare "is going to collapse even more now," he said.
Without the mandate, health insurance premiums would rise 10 percent in most years over the next decade on the individual market and 13 million people would lose coverage by 2027, the nonpartisan Congressional Budget Office said in a report last month.
Scrapping the mandate also saves $300 billion over the next ten years in subsidies, providing savings to fund corporate tax cuts.
Though some dispute the CBO's 13 million figure —experts widely agree that the number to lose insurance will be in the millions.
If the mandate repeal does make it to the final bill, political analysts have warned it could hit red states that voted for Donald Trump in 2016 hardest.
Many only have one health insurance plan selling coverage, and residents could be left with zero healthcare options if insurers refuse to sell in a market without a mandate. Alaska, Iowa, Missouri, Nebraska, Nevada and Wyoming have been identified as the states at risk by an LA Times investigation.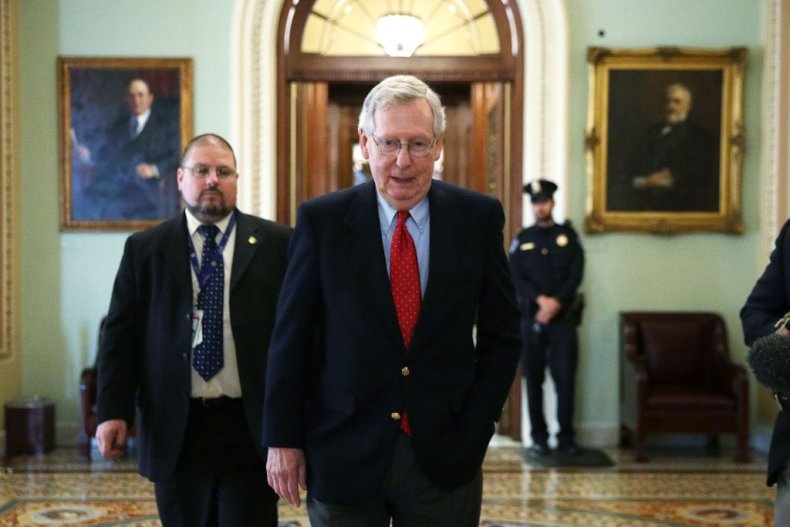 The bill, which passed without the support of a single Democratic Senator, still has to pass the GOP-controlled House of Representatives, whose tax reform bill does not include the mandate's repeal. However it is unlikely to face much opposition, given its unpopularity in the House.
The Trump administration has failed several times this year to repeal the last administration's landmark healthcare bill—with veteran Republican senator John McCain among those voting against a June repeal bill that would have scrapped the bill.
Moderate Republicans are planning a bi-partisan bill to stabilize insurance markets if the bill is scrapped—which could lead to conflict with anti-Obamacare GOP hardliners.
One of the Obamacare stabilization bills, co-authored by Republican Senator Lamar Alexander and Democratic Senator Patty Murray, would restore billions of dollars in subsidies that health insurers use to reduce out-of-pocket costs for low income Americans.
A second, co-authored by Maine Republican Susan Collins and Democratic Senator Bill Nelson, would create an additional $4.5 billion fund to compensate insurers for covering health care for the sickest patients.
Still, health policy experts said both of those measures would be needed without a mandate repeal and would not make up for expected premium increases and the rise in the numbers of uninsured Americans.
"Neither of these bills would do anything to offset the increase in uninsured resulting from a mandate repeal," said Larry Levitt, health economist at the Kaiser Family Foundation. "The marketplaces would limp along without a mandate but it's probably not a stable place."
Republican Senators, meanwhile, lauded their victory. Hailing Saturday's vote, Wyoming GOP Senator John Barrasso said, "I believe if people don't want to buy the Obamacare insurance, they shouldn't have to pay a tax penalty to the IRS."
"Families ought to be able to make decisions about what they want to buy and what works for them—not the government."
President Trump himself is committed to a full repeal of Obamacare in the new year, tweeting in October, "We will Repeal & Replace and have great Healthcare soon after Tax Cuts!"