Senate Votes to Ban Torture, 78 to 21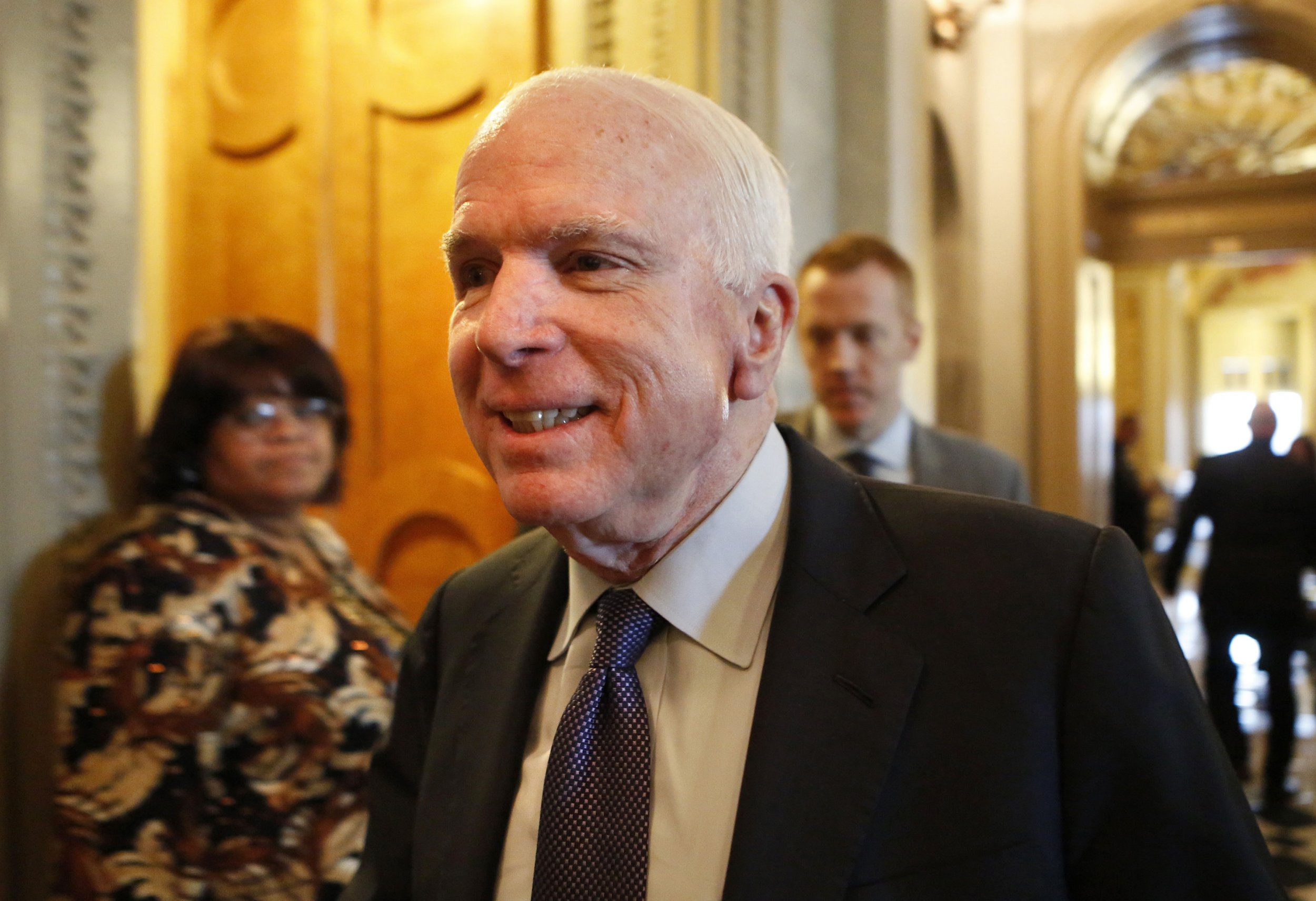 The United States Senate voted overwhelmingly to ban torture on Tuesday. The vote for the National Defense Authorization Act amendment was 78 to 21.
Torture includes acts like waterboarding and rectal feeding, The Hill reported. The vote would amend interrogation methods, limiting the methods to those in the Army Field Manual. This manual would be updated every three years to ensure it was up to the standard of "current, evidence-based, [and] best practices for interrogation." Under the new measure, the Red Cross would have prompt access to prisoners of the U.S. government.
"We must continue to insist that the methods we employ in this fight for peace and freedom must always, always, be as right and honorable as the goals and ideals we fight for," Senator John McCain, R-Arizona, the chairman of the Armed Services Committee, said. "Our enemies act without conscience. We must not."
McCain added: "I believe past interrogation policies compromised our values, stained our national honor and did little practical good. This amendment provides greater assurances that never again will the United States follow that dark path of sacrificing our values for our short-term security needs."
A former prisoner during the Vietnam War, McCain himself was once tortured. "I know from personal experience that use of prisoners does not provide good, reliable intelligence," McCain said. "I firmly believe that all people, even captured enemies, are protected by basic human rights."
This vote comes after the Senate Intelligence Committee released a lengthy report about the CIA's use of torture. The report detailed interrogation methods endured by prisoners under CIA control. The methods were criticized as cruel and unusual torture, which was not effective in gaining intelligence from prisoners.