Democratic Women Make History—In the Senate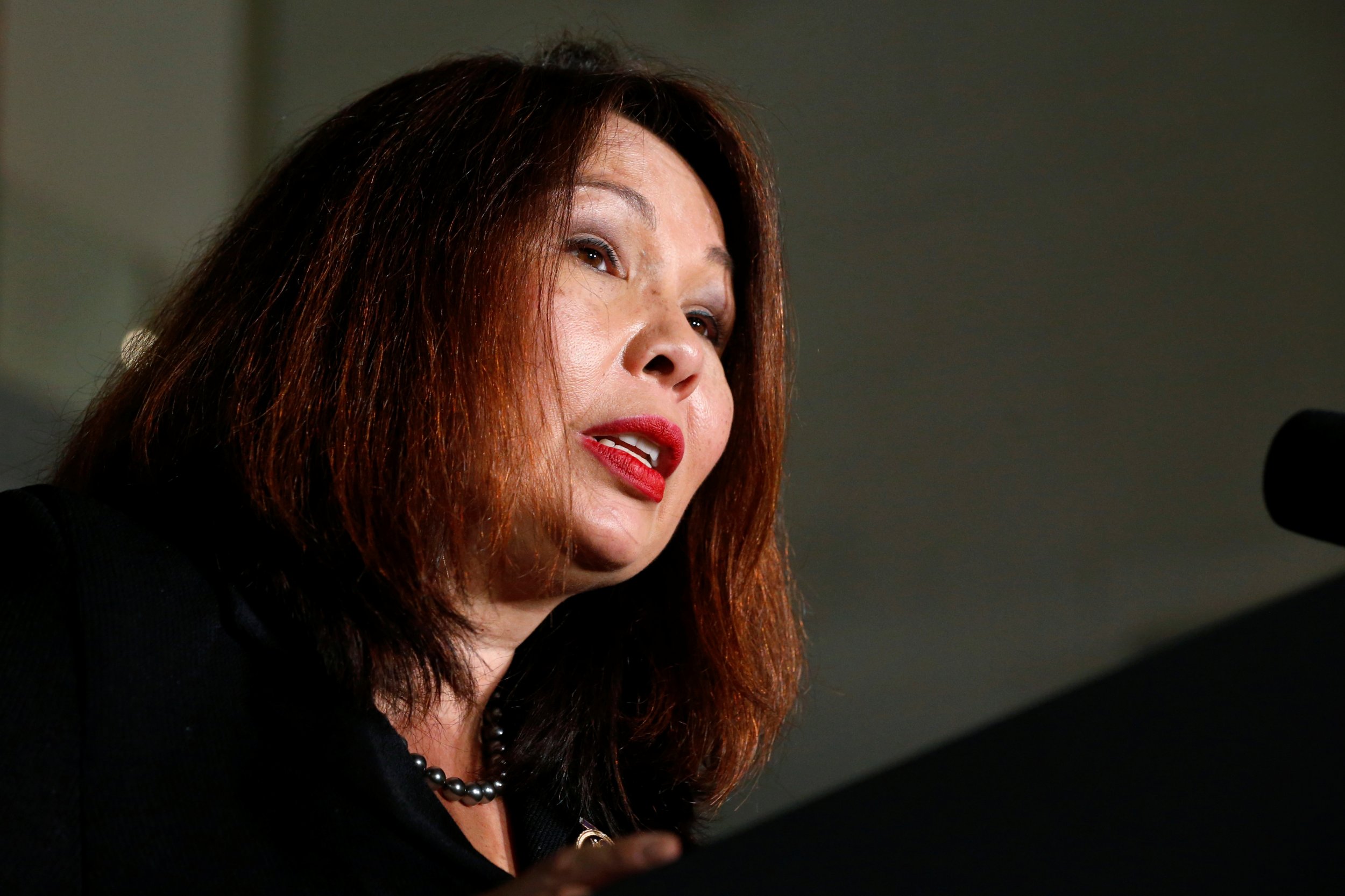 Democratic women made history Tuesday night, though perhaps not in the way the party faithful were most hoping for. While Democratic presidential nominee Hillary Clinton has lost her bid to become the nation's first female president, voters sent three Democratic women of color to the U.S. Senate. That total surpasses, in one election, the number of women of color ever to serve in the chamber. And it brings the total number of female minorities who will be in the Senate to four.
Hawaii Senator Mazie Hirono, who is of Asian-Pacific descent, is the only woman of color currently serving in the chamber. Her election in 2012 made her just the second minority female ever elected, after Illinois Senator Carol Moseley Braun, who was in office between 1993 and 1999. Come January, Hirono will be joined by Representative Tammy Duckworth, the daughter of a Thai-Chinese mother and American father, who unseated Republican Senator Mark Kirk in Illinois. Though he was the incumbent, Kirk was the underdog in the Democratic-leaning state, and didn't help himself when he used Duckworth's Thai heritage to question her claim, during their debate, to have ancestors who fought in the American Revolution (on her father's side).
In California, voters tapped state Attorney General Kamala Harris to succeed retiring Democratic Senator Barbara Boxer. Harris is of mixed African-American and Indian-American descent. California's election process, which advances the top two finishers in the primary contest to the general election, regardless of party, pitted Harris against another Democratic woman of color, Representative Loretta Sanchez.
The third groundbreaking woman is Catherine Cortez Masto, who will become the nation's first Latina senator. She defeated Republican Representative Joe Heck in the race to succeed retiring Democratic Minority Leader Harry Reid.
EMILY's List, the political action committee dedicated to electing pro-choice Democratic women, hailed the three women's elections as a sign of progress. "They all made history tonight, and we know that their victories will help ensure that we continue adding diverse perspectives and experience to the Senate," the group's president, Stephanie Schriock, said in a statement. And it gives Democrats something to celebrate on what for them was an otherwise dark election night.