Senate's Russia Probe Is Building Obstruction Of Justice Case Against Trump, Says Feinstein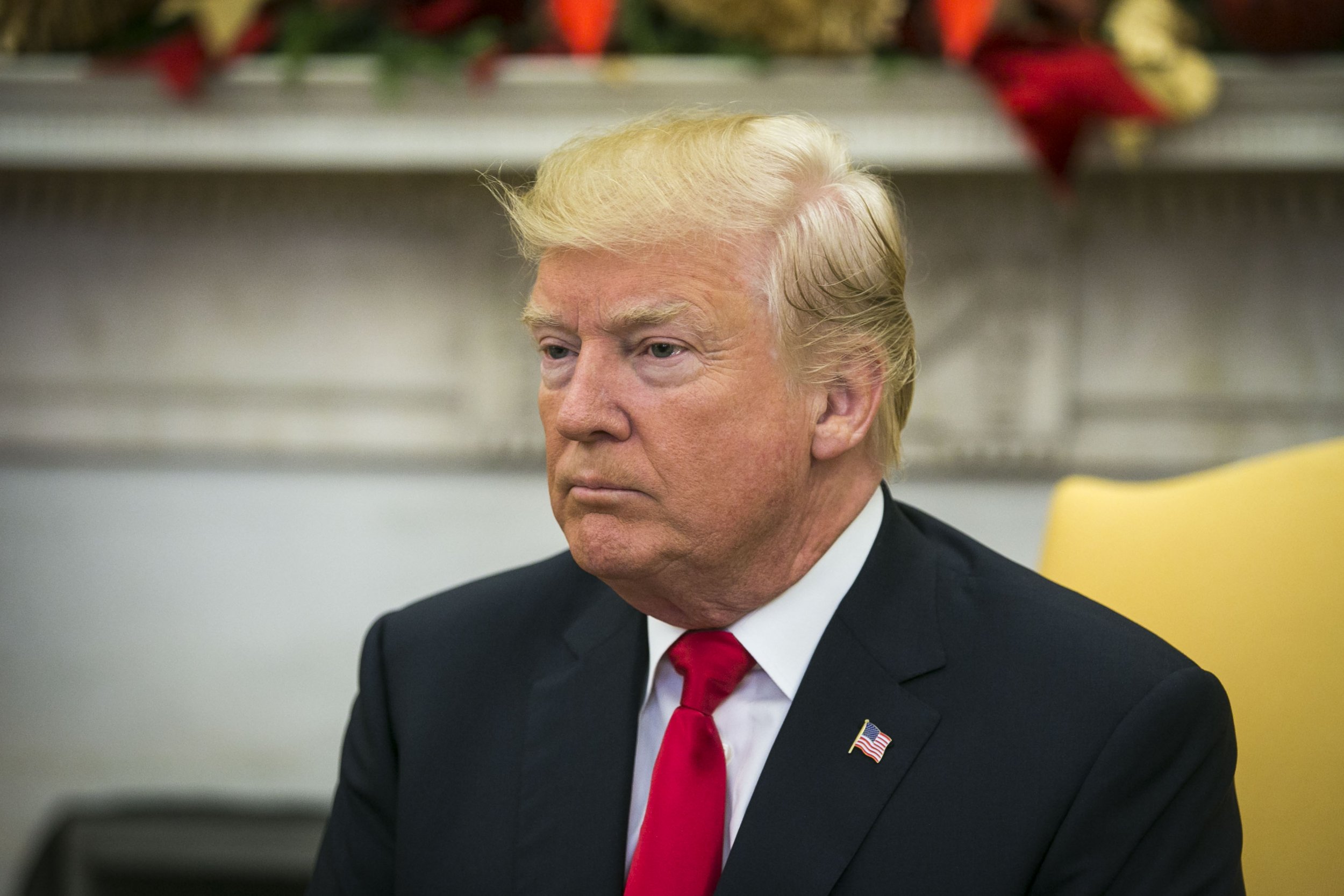 The Senate Judiciary Committee is exploring a potential obstruction of justice case against Donald Trump, Senator Dianne Feinstein said on Sunday.
The top Democrat on the Judiciary Committee said in an interview with NBC's Meet the Press that the president's tweets, the firing of then-FBI director James Comey and the indictments in the ongoing Russia probe were among the factors that could be cited as obstructing justice.
"The [Senate] Judiciary Committee has an investigation going as well and it involves obstruction of justice and I think what we're beginning to see is the putting together of a case of obstruction of justice," Feinstein told NBC.
Her comments came several days after Trump's former national security adviser Mike Flynn was indicted for lying to the FBI over his contact with Russia's ambassador, Sergei Kislyak.
Flynn is the fourth person to have been indicted in the ongoing probe into Russia's alleged attempt to influence the outcome of the U.S. election and alleged collusion with Trump's campaign team; with Paul Manafort, Rick Gates and George Papadopoulos also having been charged in the course of the investigation.
All of which, Feinstein argued, showed there could be evidence for an obstruction of justice case against the president.
"I think we see this in the indictments, the four indictments, and pleas that have just taken place and some of the comments that are being made," she said on Sunday.
"I see it in the hyper-frenetic attitude of the White House, the comments every day, the continual tweets. And I see it most importantly in what happened with the firing of Director [James] Comey, and it is my belief that that is directly because he did not agree to 'lift the cloud' of the Russia investigation. That's obstruction of justice," she added, as Trump continued tweeting about the investigation on Sunday.
However, drawing conclusions as to whether Trump has been guilty of obstructing justice were premature, Feinstein warned.
"I believe it's time for us to finish our investigation and I don't want to bias any part of the investigation with premature thinking," she said. "I think that's very important."