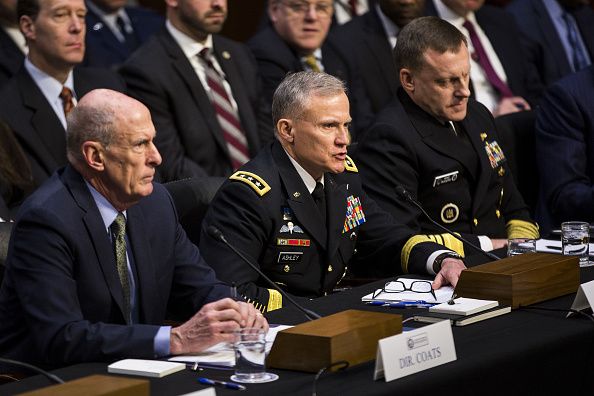 Russia's attempts to interfere in U.S. elections are "one of the most serious attacks" on the nation since September 11, 2001, Senator Angus King said Wednesday.
"This is a serious threat," said King, an independent from Maine who caucuses with the Democratic Party, during CNN's New Day. "It's one of the most serious attacks on our country since September 11."
King's remarks come after officials told Senate Intelligence Committee leaders on Tuesday that they were working to prevent hacking during the November midterm elections. "There should be no doubt that Russia perceived its past efforts as successful and views the 2018 midterm elections as a potential target for Russian influence operations," Dan Coats, director of National Intelligence, told the Senate Intelligence Committee.
King, a member of the Senate Intelligence Committee, became frustrated during the hearing and said lawmakers must persuade Trump to take action. "We cannot confront this threat, which is a serious one, with a whole of government response when the leader of the government continues to deny it exists," said King.
He said the U.S must do more to protect itself from being attacked again. "There are no repercussions. We have no doctrine of deterrents. How are we ever going to get them to stop doing this if all we do is patch our software and try to defend ourselves?" King said.
King said while he "understands the president's reluctance" to acknowledge that Russia interfered in the 2016 election because it could raise questions about his own White House victory, Trump cannot dismiss the Russian threat to the nation's electoral integrity. He suggested the Trump administration start by requesting interim reports between government agencies on election interference.
"I'm not berating the president, I'm urging the president because I think he could separate these two issues," he said.
Intelligence officials have warned the White House in recent months that Russian interference remains a threat ahead of the 2018 and 2020 elections, but Trump has largely denied such concerns during his public remarks.
The 9/11 terrorist attacks killed 2,977 people in New York, the Pentagon and in Pennsylvania after four commercial airliners were hijacked.