Georgia Senator Apologizes for Comparing Democrats to Nazis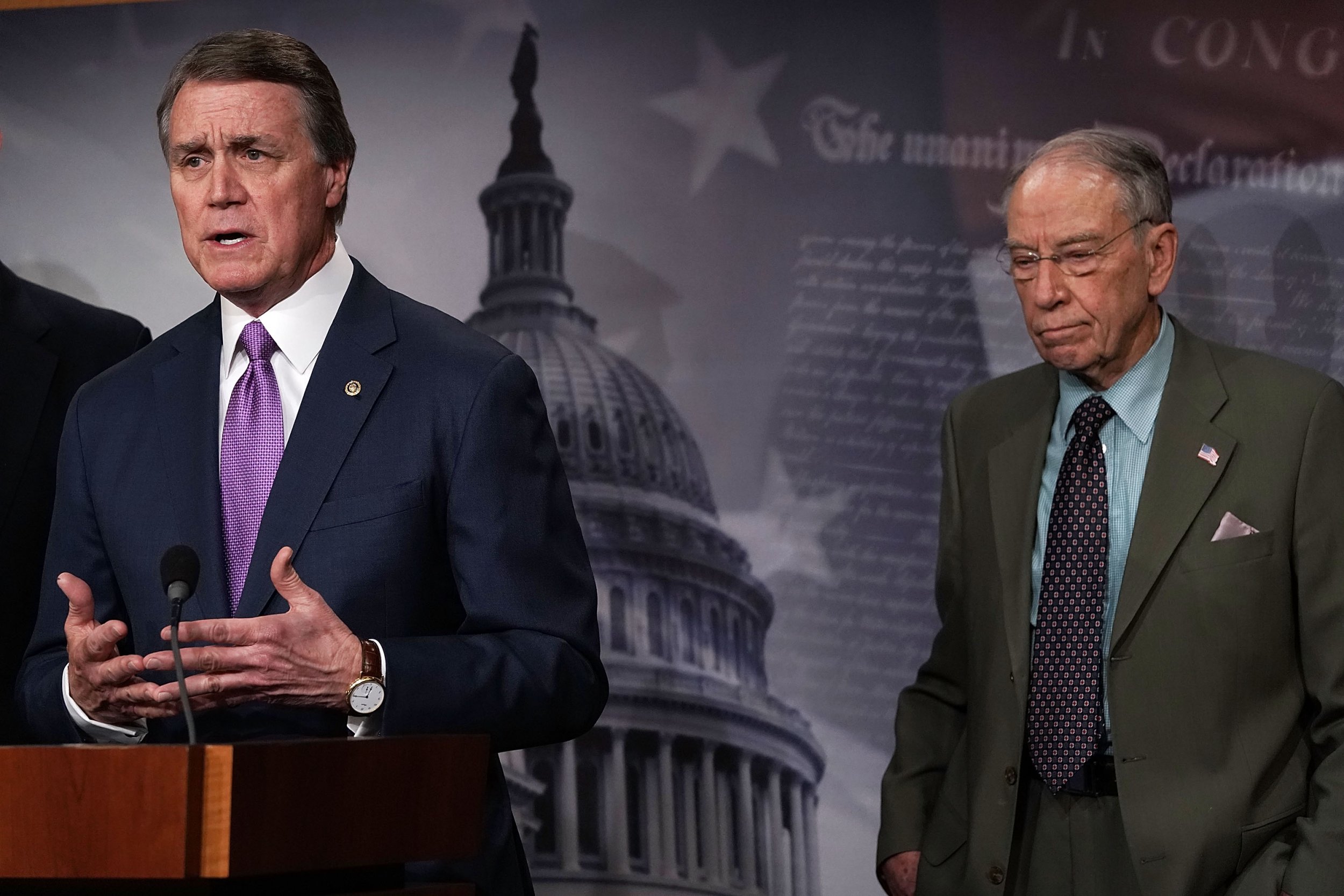 Earlier this week, Georgia Senator David Perdue compared Democrats' tactics to prevent nominee Brett Kavanaugh from serving on the Supreme Court to those employed by Nazi paramilitary forces to help Adolf Hitler firmly establish power.
Perdue's spokeswoman is now apologizing for the statements he made on Wednesday, The Atlanta Journal-Constitution reported.
"He regrets using this historical reference, while attempting to show how heated and out of hand things have become in Washington," a spokeswoman said.
"This is America. But these are the tactics of the brownshirts in Germany in the 1930s," the Georgia senator said. "Inciting dangerous behavior is not something that we should be about in this body."
Perdue's comments about Nazi paramilitaries were used in reference to prior statements issued by at least one Democratic politician who urged supporters to confront Trump administration officials and staffers.
While he did not refer to the lawmaker by name, Perdue's comments clearly indicated he was rebuking comments by Representative Maxine Waters.
"Let's make sure we show up wherever we have to show up," Waters said in June amid outrage over Trump's immigration policy, according to Time. "If you see anybody from that cabinet in a restaurant, in a department store, at a gasoline station, you get out and you create a crowd, and you push back on them, and you tell them they're not welcome anymore, anywhere."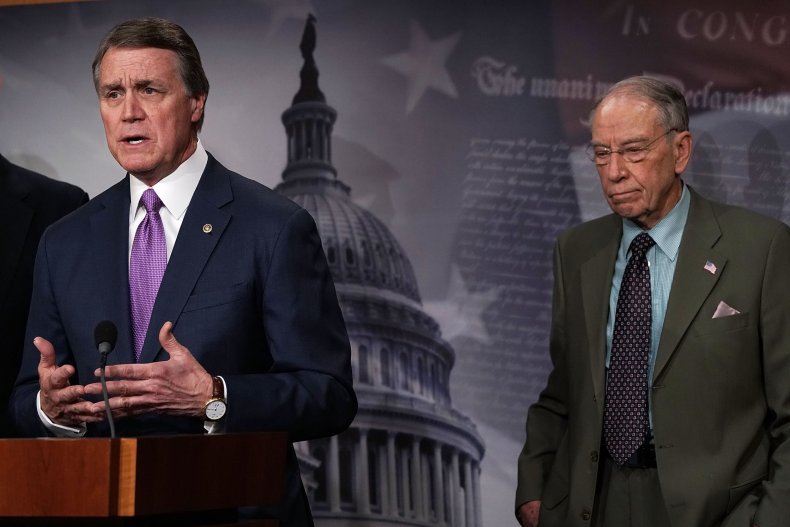 Jon Ossoff, who formerly ran for Congress in Georgia and is Jewish, told Perdue to issue an apology.
"Apologize! You've spent the last two years empowering demagogues like Trump, Bannon, & Miller. It is their extremism that recalls the 1930s — especially for those of us whose families were murdered by right-wing thugs. There are kids in camps tonight in America," Ossoff wrote on Twitter.
The head of the American Jewish Committee's Atlanta branch also rebuked the Senator, telling Perdue that Nazi comparisons are "simply wrong and inexcusable."
Democratic protesters have recently confronted Republican lawmakers to condemn Kavanaugh's potential appointment.
Perdue and his wife were confronted in a Washington airport earlier this week, according to The Atlanta-Journal Constitution.
On Thursday, women confronted Senator Orrin Hatch outside an elevator.
Hatch dismissed the protesters, saying "when you grow up, I'll be glad to" talk to you, The Washington Post reported.
In addition, two women stopped Senator Jeff Flake in an elevator last week and told the legislator their experiences of being sexually assaulted.
The president commented on the protests on Friday, calling the protesters "very rude elevator screamers" and falsely claiming, as he has in several other similar instances, that the demonstrators were paid.