Republican Senator Ben Sasse Rebukes Trump for Praising Assault of Reporter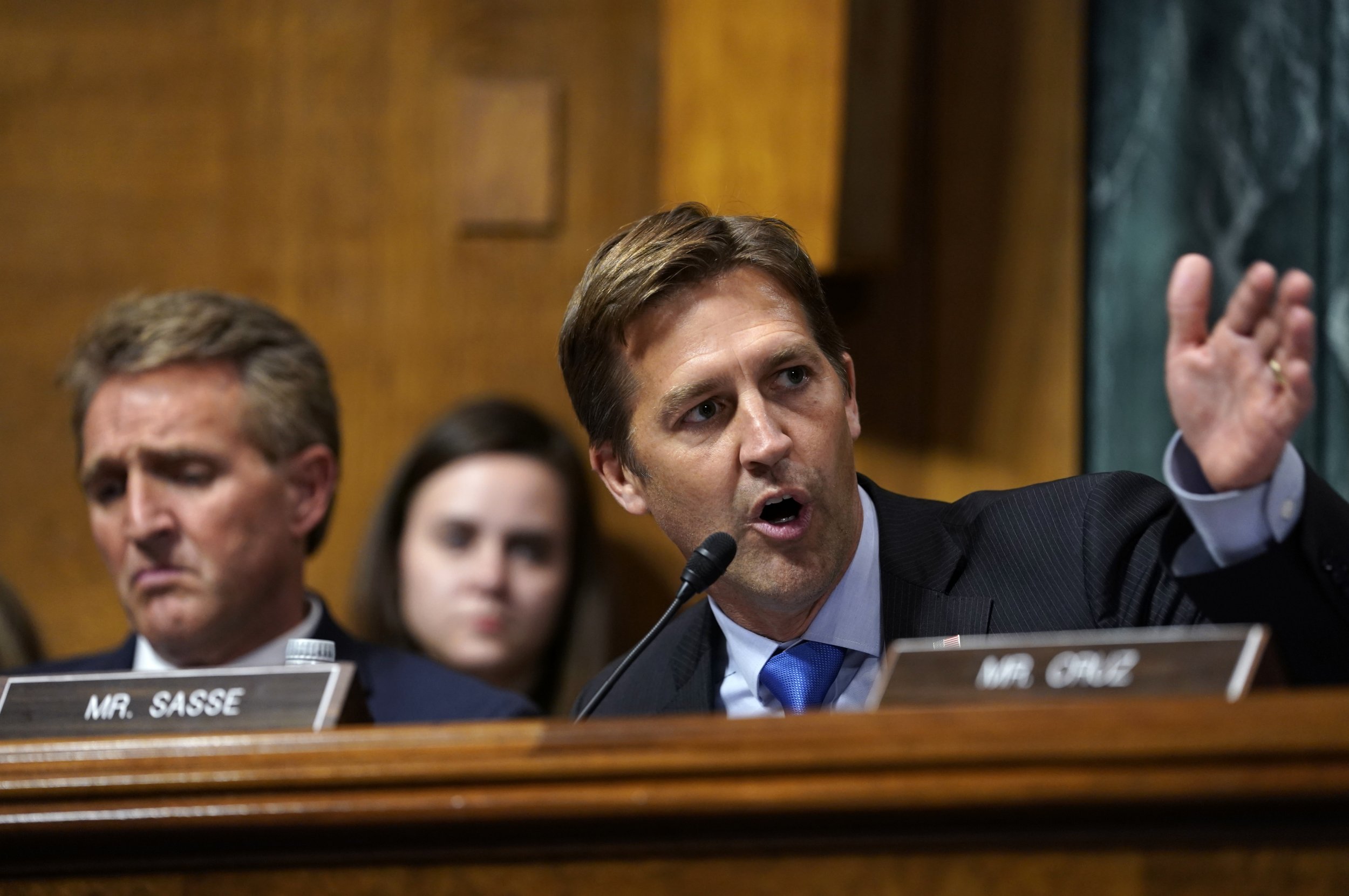 Republican Senator Ben Sasse criticized the president on Sunday, saying "we need to have a president who celebrates the First Amendment and not pretends that beating up a reporter is okay."
While speaking with CNN's Jake Tapper on Sunday, though, the Nebraska lawmaker appeared ambivalent in his rebuke of the president, who on Thursday praised a Congressman for assaulting a journalist.
Sasse questioned whether Trump supporters took the president's rhetoric seriously.
"I think what you hear from a lot of Nebraskans who also tune out the rallies, is there's sort of a short-term, long-term thing going on and people feel like the president's rhetoric is short-term playful. They don't think it's OK but I think people kind of tune most of it out," he said. "Some think it's funny, some are really anxious about it but most think, 'Well, that's just how the president talks.' We need to do better than that but I also think there's a danger in pretending each new rally is immediately urgent. I wish he did it differently, obviously."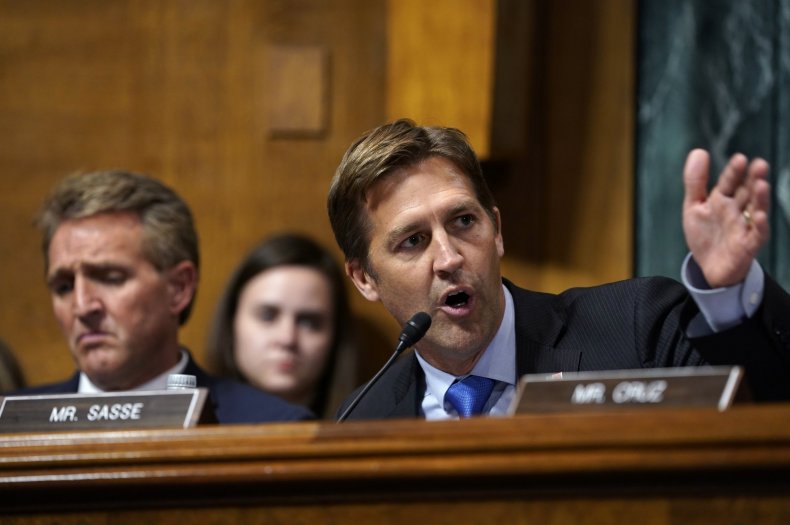 Montana Republican Greg Gianforte pled guilty to assault and was sentenced to 40 hours of community service, 20 hours of anger management counseling and a fine for attacking The Guardian's Ben Jacobs last year, according to NBC News.
Trump's comments evoked a range of condemnations but were largely ignored by conservatives. On CNN, Tapper pressed Sasse about the silence from the right.
"I've been surprised about how quiet Republicans have been about the President of the United States joking about a criminal assault on a reporter," he said.
Former Illinois Representative Joe Walsh was among the Republicans who denounced Trump's remarks.
"The President encourages & applauds physical violence against a journalist," he wrote on Twitter. "Hey Republicans, don't ever complain again about violence coming from the Left."
British Prime Minister Theresa May also joined the criticism.
"He obviously made comments at a political rally and those are for him but more generally we would always say that violence or intimidation against a journalist is completely unacceptable," a spokesperson for May said.
After the president's remarks, Jacobs indicated that he was concerned Trump was normalizing violence against journalists around the world.
"There are people reporting across the world who are in fear for their lives, and what this does is a blank check for governments who want to crack down on a free press in places that don't have a First Amendment," he said.
Forty-four journalists have been killed this year, according to the Committee to Protect Journalists.
The death of Jamal Khashoggi adds gravity to Trump's comments. Khashoggi, a Washington Post columnist, disappeared in the Saudi Consulate in Istanbul earlier this month.
Turkish intelligence reports have indicated that the journalist was murdered, beheaded and dismembered.
The president has wavered on his comments about Khashoggi. Before the Saudi government admitted that the journalist died in the consulate, Trump suggested that "rogue killers" could have murdered him.
Trump has often invented hypothetical characters -- including hackers -- who he then publicly suggests are responsible for actions that inconvenience him.