Senator Bill Cassidy Says Republicans 'Sure to Lose 2024' If We Don't Move Past 2020
Senator Bill Cassidy warned fellow Republicans on Sunday that the party will lose in the 2024 election if they continue efforts to relitigate the results of the 2020 election.
"If we relitigate 2020 over and over again, it won't change the result in 2020, but we are sure to lose in 2024," the Louisiana Republicans said on NBC's Meet the Press. "If we choose to look forward, bringing positive solutions to the American people who have needs, we win. If we choose to be bullied, we lose."
Cassidy's remarks came during a discussion with host Chuck Todd about Republican Representative Anthony Gonzalez's announcement on Thursday that he will not seek reelection.
The Ohio lawmaker was the first to resign out of the 10 House Republicans who voted with Democrats for former President Donald Trump's impeachment in January, after a mob stormed the U.S. Capitol as lawmakers were convening to certify President Joe Biden's election win.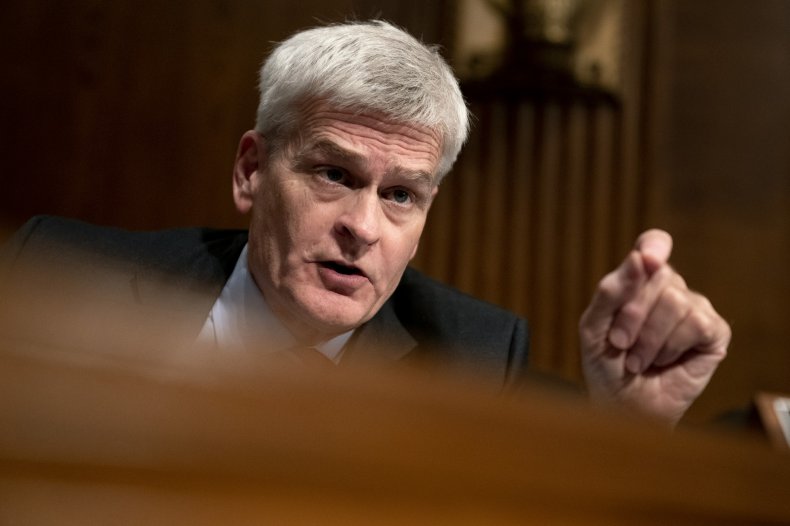 "As Elizabeth and I consider the realities of continuing in public service while juggling the increasing responsibilities of being parents to our two beautiful children, it is clear that the best path for our family is to not seek re-election next fall," Gonzalez said in a statement. "It is also true that the current state of our politics, especially many of the toxic dynamics inside our own party, is a significant factor in my decision."
Trump, who has repeatedly vowed to oust all Republicans who defied him during the impeachment proceedings, said "1 down, 9 to go" in a statement.
Cassidy said that Gonzalez's retirement raises an important question for the party: "Do Republicans continue to relitigate 2020 or do we look forward with a positive agenda?"
"If we have a positive agenda, which addresses the fact that the Biden administration is in disarray, whether it's inflation, the border, Afghanistan, then the country will win and we'll win," he added.
Despite dozens of failed lawsuits filed by the Trump campaign, a slew of state Republicans across the country have launched efforts to investigate the results of the 2020 election.
As Trump continues to push baseless claims of a stolen election, a group of MAGA protesters, inspired by the audit in Arizona, reportedly gathered at the Wisconsin Capitol last week calling for a review of the ballots.
Meanwhile, Republicans in the Pennsylvania state Senate voted Wednesday to approve subpoenas for detailed records on nearly seven million voters, advancing an election probe in a key battleground state that Trump has persistently targeted with baseless voter fraud claims.
Newsweek reached out to Cassidy's representatives for further comment.