Pete Buttigieg Admits He's Tried Pot 'a Handful of Times'; Fox's Greg Gutfeld Says 'Nobody Tries Drugs'
On Wednesday, Democratic Presidential hopeful and South Bend, Indiana Mayor Pete told Fox News that he'd smoked marijuana "a handful of times."
"I have, a handful of times, a long time ago, and I've also encountered a lot of people whose lives have really been shaken by the old war on drugs approach," Buttigieg said. Buttigieg has stated he wants to "decriminalize drug possession" as part of his presidential platform.
"First of all, without legalization, you're going to continue to see a patchwork of different state laws that create a lot of problems for legitimate businesses like this one," Buttigieg, standing outside Las Vegas' Top Notch Dispensary, said. "We not only need to legalize but we also need to pursue experiments, knowing the racial disparity and lives that have been ruined by sentences over marijuana possession."
Buttigieg expressed support for veterans who use cannabis to treat their ailments. "Yeah, so I've met a lot of veterans who rely on cannabis for the treatment of diagnosed or undiagnosed issues, often service-connected issues like post-traumatic stress. And, another benefit of decriminalization is, it could pave the way for this to be supported with."
On Fox News' The Five, the show's panel discussed Buttgieg's confession.
"Finally, politicians have moved away from saying I experimented with drugs as if you were like Isaac Newton," said co-host Greg Gutfeld, who also joked that Joe Biden "mainlined Geritol" and Elizabeth Warren "smoked a peace pipe."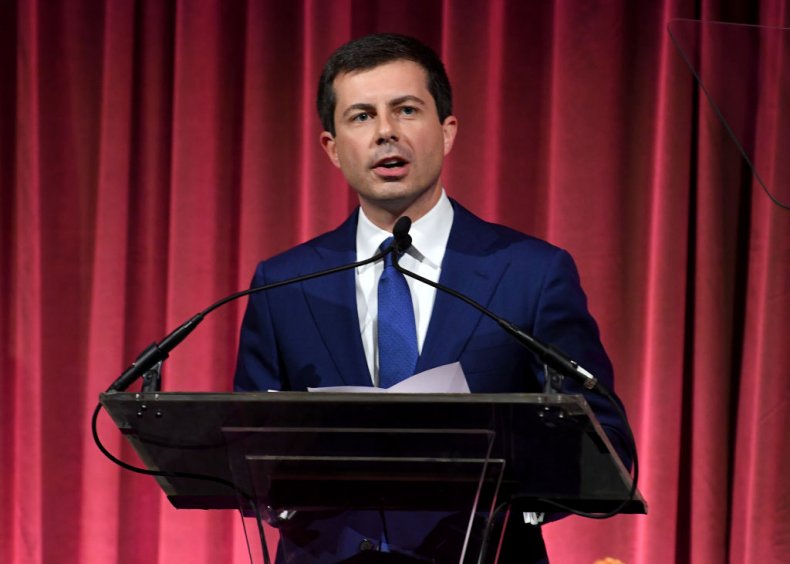 "I'm pretty sure he said 'I tried it a handful of times'... Nobody tries drugs. You do drugs. You can try mountain climbing, but when you're doing the drugs, it goes inside your body... you're no longer trying them. They are inside you. This is the new version of virtue signaling, vice signaling," Gutfeld continued.
"You know who you see down at the wellness store?" asked Juan Williams. "A lot of seniors. You see a lot of seniors."
"Drugs make me nervous, really, because I'm a control freak and I don't like to be out of control on drugs," Co-host Jedediah Bila said. "I do think I got a contact high once." She also said that she didn't like it when politicians used pot to try to "look cool."
Greg Gutfeld also called medical marijuana a "Trojan horse" to get pot legalized.
"Here's what you do. If you're a Republican, you get the Democrats super high so they just blow off voting," Gutfeld joked.