Senator Demands Investigation Into Trump Administration Puerto Rico Response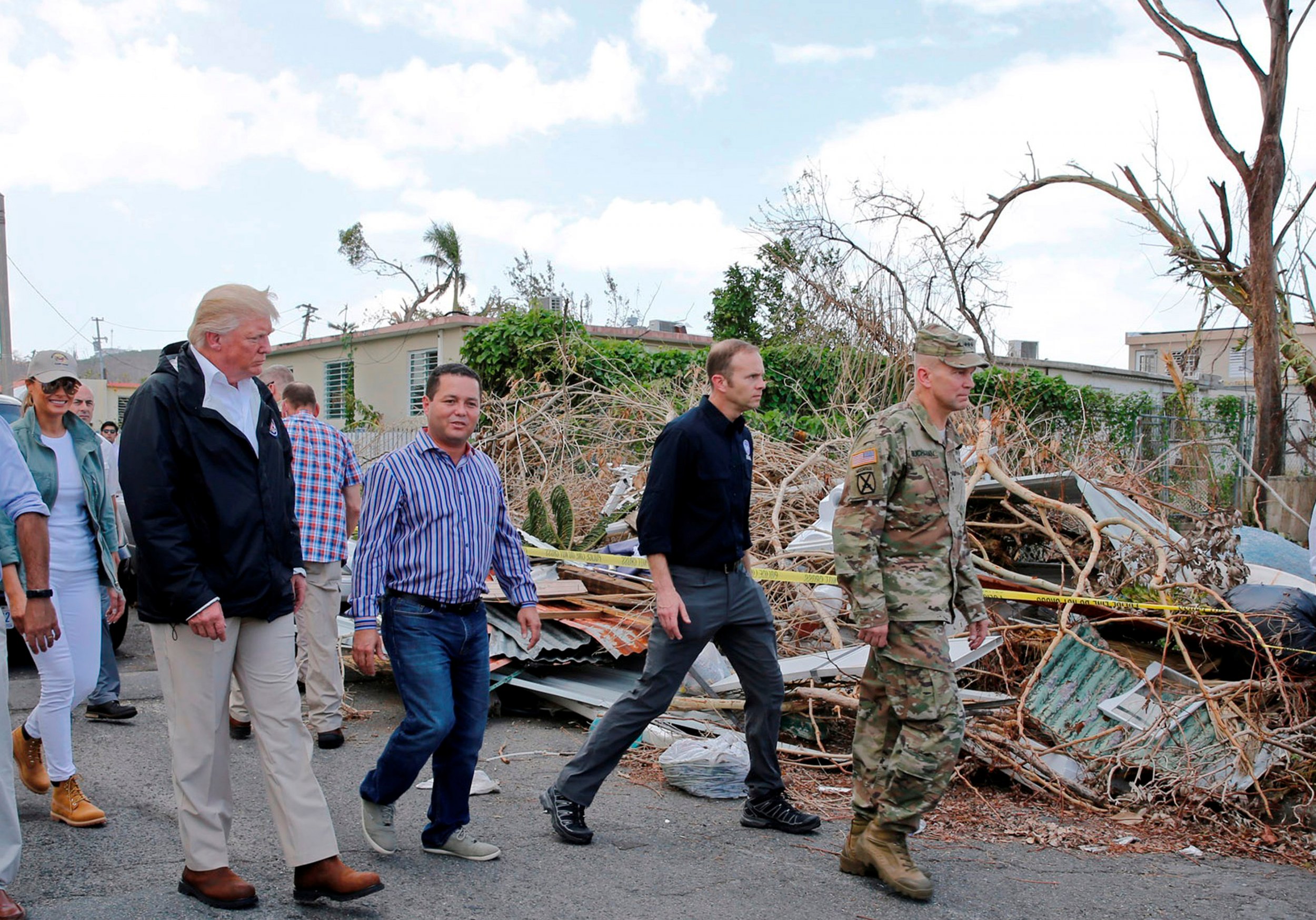 Amid waves of criticism of the Trump administration's lax response to one of the worst hurricanes ever to hit Puerto Rico, one senator is demanding an investigation into the relief efforts and the "misleading" portrayal of them.
In a letter to the Department of Homeland Security today, Senator Richard Blumenthal (D-Conn.) wrote, "I write urging you to launch an immediate investigation into the administration's response to Hurricane Maria in Puerto Rico. The American people need to know whether the Trump administration is truly focused on helping the millions of Americans now suffering in Puerto Rico."
Blumenthal called the president's portrayal of relief efforts "misleading" and concerning.
In his letter, the senator asks that the Department of Homeland Security's inspector general, John Roth, evaluate whether FEMA's response was sufficient, whether the administration "is selectively disclosing or manipulating data" and whether the president's hiring freeze and cutting of disaster resources limited FEMA's response.
"The president is declaring mission abandoned, not mission accomplished," Blumenthal told Newsweek on Friday. "And he's going for the exits while Americans are literally dying."
Blumenthal's call for action comes in response, he said, to a Washington Post story that revealed Trump's praise of FEMA last week was misplaced. President Trump tweeted a video that showed relief efforts in Puerto Rico—titled "What the Fake News Media Will Not Show You in Puerto Rico"—in which the U.S. Forest Service cleared fallen trees from a road. But it turned out that the footage was "favorably edited." FEMA tweeted a video later that showed, seconds after the road-clearing, a fire chief in Puerto Rico praising Puerto Ricans for clearing trees and debris before the U.S. government even arrived.
Blumenthal noted that Secretary of Defense James Mattis said in testimony to the Armed Services Committee that he was ready and willing to come to the aid of Puerto Ricans but was waiting for the green light.
"I have seen firsthand the devastation and catastrophic damage to life in Puerto Rico because of my recent visit there," he added.
The senator was part of a group of members of Congress who last week traveled to Puerto Rico to survey the relief efforts and damage from Hurricane Maria. He was joined by Senators Tim Kaine (D-Va.), Ron Johnson (R-Wis.), Kirsten Gillibrand (D-N.Y.), and Cory Gardner (D-Colo.). When he returned, Blumenthal wrote a letter to the president stating that he was "shocked and dismayed" by the president's statements pushing the island to handle the hurricane without help from the federal government. "So far, the results of the administration's response—or lack thereof—are shameful," he said.
The White House has not responded to a request for comment but released a statement on Thursday applauding congressional approval for increased funding for natural disaster relief, and vowing to "work with Congress to provide the resources necessary."