Dr. Fauci Couldn't Be Fired Without Cause Under Proposed Bill
Senator Ed Markey plans to introduce legislation that would block President Donald Trump from firing Dr. Anthony Fauci and other National Institutes of Health (NIH) directors for political reasons.
The Massachusetts Democrat said his proposed bill would disallow presidents from sacking NIH directors without cause, and stressed the importance of listening to public health experts amid the coronavirus pandemic. The bill would only permit a president to fire a national research or health institute director only on the basis of malfeasance, negligence of office, or incapacity, through an amendment of the Public Health Service Act.
Sen. Markey also said that Dr. Fauci, the director of the National Institute of Allergy and Infectious Diseases, had become the science community's "most trusted voice" during the COVID-19 outbreak.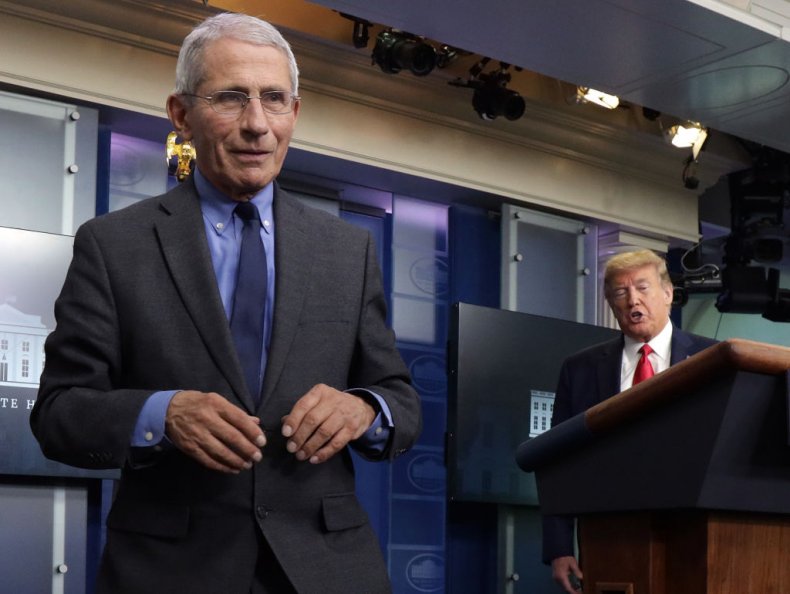 "Dr. Fauci has become the most trusted voice of the science community in responding to this pandemic. He is not afraid to speak truth to power," Sen. Markey said in a statement. "But Donald Trump has an allergy to both—science and the truth. Our response to the coronavirus crisis must be based on science, on data, and on the truth.
"We cannot allow Donald Trump to silence Dr. Fauci or any other government scientists. Now more than ever, we must listen to our public health, medical, and scientific experts."
The Massachusetts congressman also accused President Trump of disliking scientific evidence because it "doesn't support his partisan, fact-free view of the world."
"He cannot be permitted to silence the truth-tellers," Markey added. "This legislation will close the hole in the law that currently allows the President to fire a National Institutes of Health Director such as Dr. Fauci for any reason.
"Educating the public about the science and the facts that will save lives is not, and should never be, a firing offense."
Newsweek has contacted Sen. Markey's office and the White House for comment. This article will be updated with any responses.
Markey unveiled his bill on Tuesday after Dr. Fauci's future became the subject of speculation when President Trump retweeted a comment by ex-congressional candidate DeAnna Lorraine that used the #FireFauci hashtag.
After the president's retweet sparked headlines, White House Principal Deputy Press Secretary Hogan Gidley issued a statement saying: "Dr. Fauci has been and remains a trusted advisor to President Trump."
The White House staffer also said "media chatter" about the post had been "ridiculous," and clarified that President Trump was not firing Dr. Fauci.