Senator Lindsey Graham Eyes Presidential Bid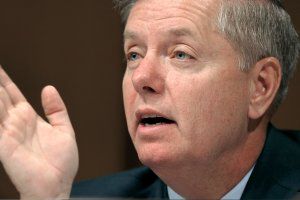 South Carolina Senator Lindsey Graham said he plans to declare his intent to run for president in the 2016 election because "the world is falling apart."
"I'm running because of what you see on television. I'm running because I think the world is falling apart," he said Monday on CBS This Morning. He said he will officially announce his presidential campaign on June 1.
Graham, a Republican who is an outspoken critic of the Obama administration's foreign policy, said he is choosing to run because he believes he has the ability to be a good commander-in-chief and "to make Washington work."
"It's not the fault of others or their lack of this or that that makes me want to run," he added.
Six Republican and two Democratic candidates already have declared their presidential campaigns.
Graham is a key member of the Senate Armed Services Committee. South Carolina is one of several states that hold an early primary election.