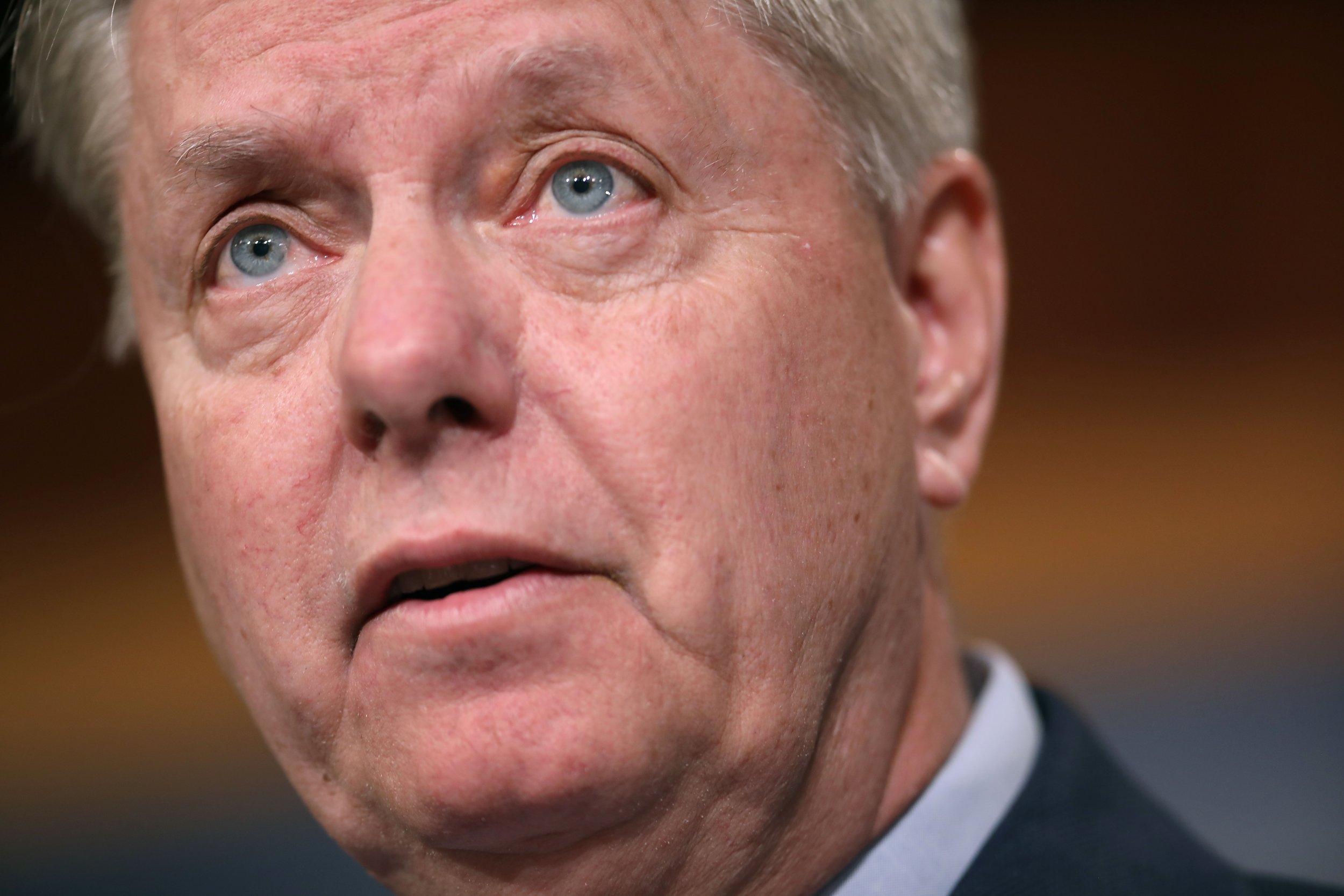 Senator Lindsey Graham plans to introduce immigration legislation on Wednesday that he said would "stop 90 percent of the illegal immigration from Central America."
Breaking down his plan to deter asylum seekers from crossing the U.S. border outside of designated ports of entry, Graham told Sunday Morning Futures host Maria Bartiromo that he wanted to see the number of days migrant children could be held in detention increased from 20 to 100 days.
"We got a perfect storm now because of broken laws," Graham told Bartiromo in a Sunday interview.
"Word is out on the street in Central America, if you bring a minor child with you to America, we can only hold a minor child for 20 days, where we release everybody, including the adults. They never show up for the hearing because it's three years from now," Graham said.
"You can only hold a minor for 20 days. We're going to go to 100 days," he said.
The South Carolina Republican was referring to the "20-day rule" outlined in the 1997 Flores agreement, which stemmed from a Supreme Court case that set the nation's standards on the treatment of migrant children in federal custody.
The 20-day rule is one that Trump administration officials, including President Donald Trump himself, had repeatedly hit back against.
In addition to extending the 20-day cap for child detention to 100 days, Graham said his bill would also make other dramatic changes to the asylum system, including ending the practice of allowing asylum seekers to make their claims at the border.
"Most importantly, you can no longer apply for asylum at our border. If you're from Central America, you have to apply for asylum at a consulate in your country," he said.
"We're going to set up one in Mexico. You can apply. If you don't apply there, you're going to be turned down when you get to our border," Graham continued. "So we're going to change the underlying broken laws to stop what I think is literally an invasion of people from Central America."
Graham said he planned on introducing the new legislation on Wednesday. The Senate Judiciary Committee, which he chairs, is expected to hold a hearing and vote on the bill.
It is unclear whether it will garner support among Republicans, and it is unlikely to attract support from Democrats. Already predicting opposition to his bill, Graham said Democrats would "do one of two things: Work with us to find a bipartisan solution [or] ignore the problem.
"And if they ignore the problem, it's going to help Trump," he said. "If they work with us, it helps the whole country."