Senator Lisa Murkowski Jokingly Answers 'Neigh' on Horse Protection Amendment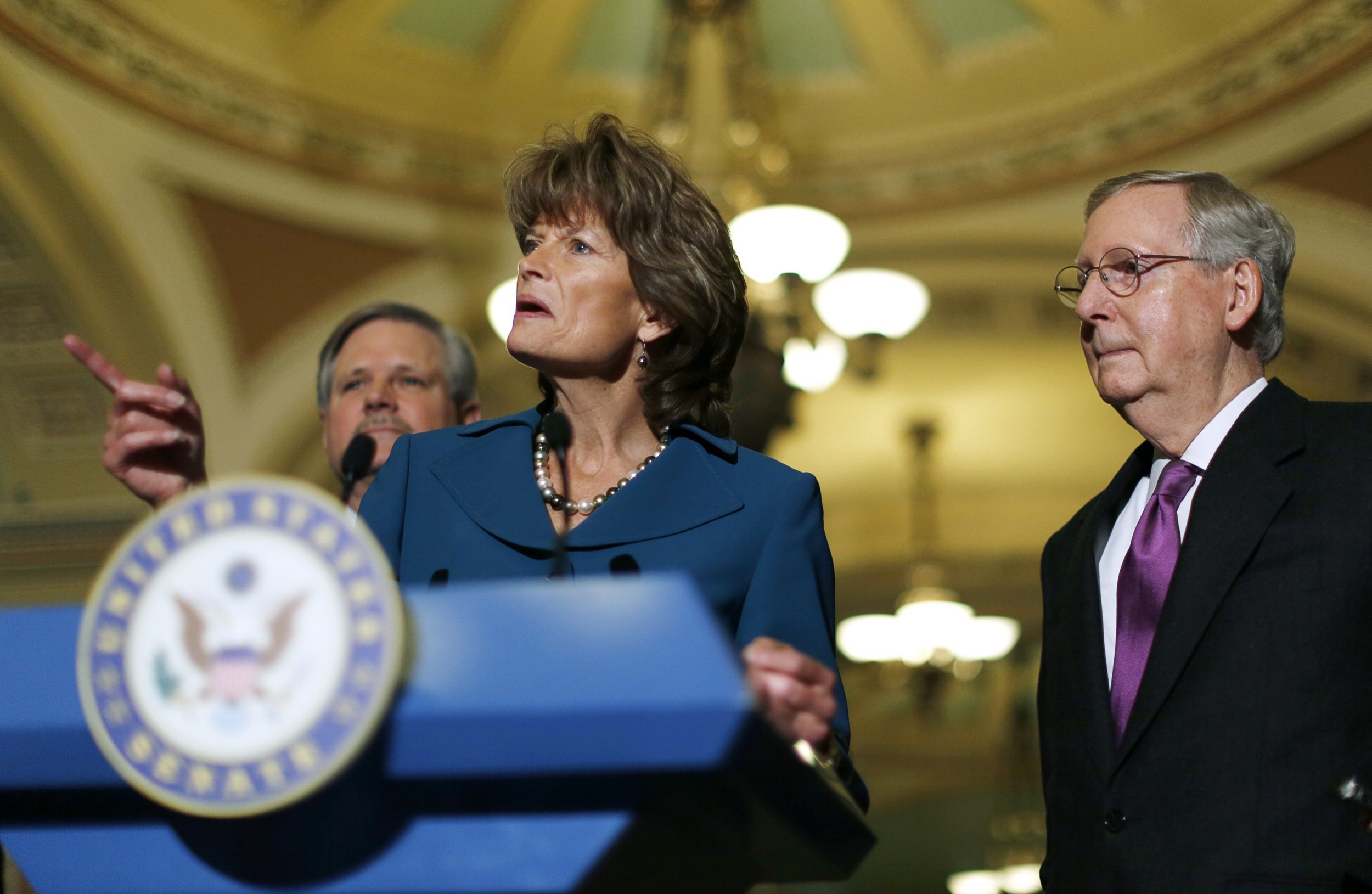 A senator jokingly offered her best horse impersonation inside the Capitol on Tuesday, voting "neigh" on the Senate floor.
With her animal impression, Alaska Republican Senator Lisa Murkowski was the joking lone dissenter on a voice vote related to a horse protection amendment. When New Hampshire Senator Kelly Ayotte asked the chamber for the "nays," Murkowski responded with an equine "neigh." The chamber, including Ayotte, erupted into laughter.
The bill aims to ensure that the secretary of the interior collaborates with state and local authorities and certain nonprofit entities to maintain the genetic diversity and viability of the Corolla wild horse population in and around North Carolina's Currituck National Wildlife Refuge.
Later on Wednesday, the Senate overwhelmingly approved the first comprehensive energy bill since 2007, to which the horse amendment was attached. More than a year in the making, the measure passed 85-12. Its aims are investment in renewable energy, modernizing the electric grid to help integrate renewable technologies and training a new generation of energy workers.
Murkowski, who hails from a prominent Alaskan political family—her father was both the state's governor and a senator—is well-liked in the chamber but isn't regarded as one of the upper body's more notorious cutups. More often, she's a staid voice for her state's energy interests, as she was in a new video promoted by the House Republican Conference.
"Our bipartisan path forward will help America produce more energy. It will help Americans pay less for energy, and it will firmly establish America as a global energy superpower," she says.
The energy bill is widely popular, but it was delayed in February because of a partisan dispute involving two Democratic senators who planned to send hundreds of millions of dollars in emergency aid to Flint, Michigan, to fix contaminated water pipes. The city is dealing with an ongoing crisis involving lead in its drinking water.