A few weeks ago, I was part of a group of parents and small business owners that met with Senator Manchin to discuss West Virginians' need for paid leave, child care, extending the child tax credit, and other supports for families. Senator Manchin was honest in letting us know that he does not currently support the budget package as it stands. During our short time together, he listened and asked questions, but I am not sure he actually heard the message that we were intending to deliver. It was apparent that Senator Manchin wants to help West Virginians and especially working families. While the Senator explained his concerns about how people might abuse the policy, I recognized several blind spots in his perspective, ones I was able to spot from the vantage point of working with West Virginia families every day. These unseen areas often lead to much larger cracks families can fall through, particularly working families. Unfortunately, the Senator had to leave the meeting before I could share my family's story, so I hope he will read it here.
I live in Cabin Creek, West Virginia with my husband and three young children. Shortly after we welcomed our first child into the world, my husband was laid off from the coal mines. Like many generations of mining families who ride the employment roller coaster, we powered through until he found another job. While he was unemployed, times were tough, but we cherished the opportunity to be present together at home building a nurturing bond with our child in those critical early moments of development.
Fast forward to a few years to my next pregnancy. We squirreled away a nest egg, saved all of our vacation days, secured childcare and did everything we could to prepare. Despite careful planning, we were not prepared for what happened. Due to medical complications, our baby had an extended stay in the NICU. During this time, my husband exhausted all of his vacation time and we depleted our nest egg. With no option for paternal paid leave, my husband chose to return to work to avoid unemployment.
I wish he had another option. Our society seems to value fathers only as providers and not as caregivers. That needs to change. Fathers are wonderful nurturers and caregivers.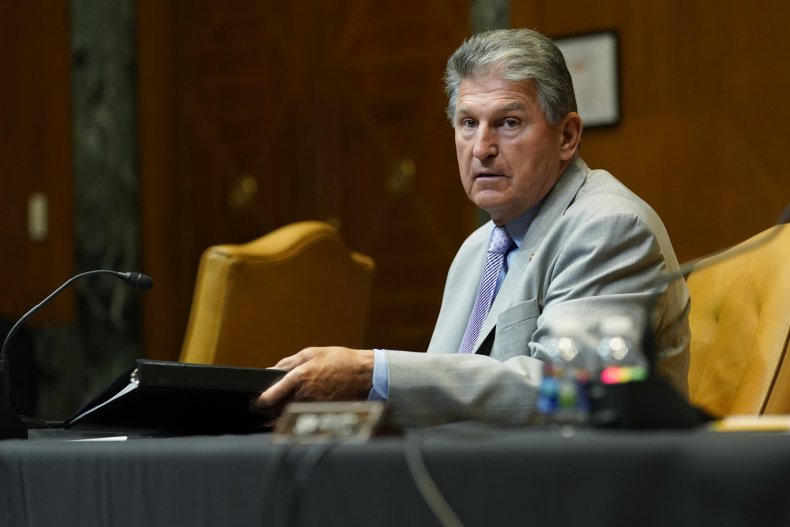 In the years following, there were other times we faced difficult challenges and found creative ways to "make it work." And, for the most part, we didn't ask for help. My husband and I are blessed to have a loving, supportive community of family and friends to assist us with childcare. Our children are among the fortunate, living in a two-income household with dedicated, caring parents. But I know this is not the case for all families living in West Virginia.
I have the privilege of facilitating a statewide network of peer-to-peer parent support groups. I see single parents, grandparents, foster parents and kinship caregivers struggling with long-term illnesses, opioid addictions, eldercare, and other challenges that suppress their ability to "make it work."
I live in a house divided. My husband and I belong to different political parties. We both agree that there are times when families need support. We shouldn't have to choose between being providers and caregivers in times of crisis.
I assure you: West Virginia families are not interested in handouts. But we all need help sometimes. Asking for help does not imply that we are weak, or that we are trying to get a handout. We ask for help because we wish to remain strong, and sometimes everyone can use a helping hand—especially when it comes to caring for children.
It is time to understand that working families need a system that will allow us to qualify and receive support in times of need.
This is what I want Senator Manchin to know:
I share your work ethic and know the majority of West Virginians do, too. I am grateful that you want to help families. I do, too. That is why I ask you to reconsider your position on paid leave. Think about how each decision you make might affect the families of West Virginia. Reconsider how fathers may be given opportunities to be caregivers as well as providers. Reconsider the challenges a single parent might face during a health crisis, or in recovering from a devastating accident, illness or other emergencies.
All families are one hardship away from living a different narrative. Paid leave is essential. It is a lifeline for West Virginia families in their greatest moments of need.
The Child Tax Credit is like a stress relief valve for families because it helps them cover unexpected expenses that always seem to come up when you're raising children. Affordable child care is essential if you're trying to work and you have children. Without childcare, you can't go to work.
West Virginians are strong, hardworking and resilient. When it comes down to it, we want to work and care for our families. We need a federal paid leave policy that will allow us to do both.
Senator Manchin: I hope you can hear me.
LaCrisha Rose is the State Coordinator for the West Virginia Circle of Parents Network, a national network of parent-led self-help groups, where anyone in a caregiving role can share ideas and support in celebrating the successes and challenges of raising children surrounding parenting.
The views in this article are the writer's own.