Senator Thanks Paper for 'Utahn of the Year' Editorial Asking Him Not to Seek Re-Election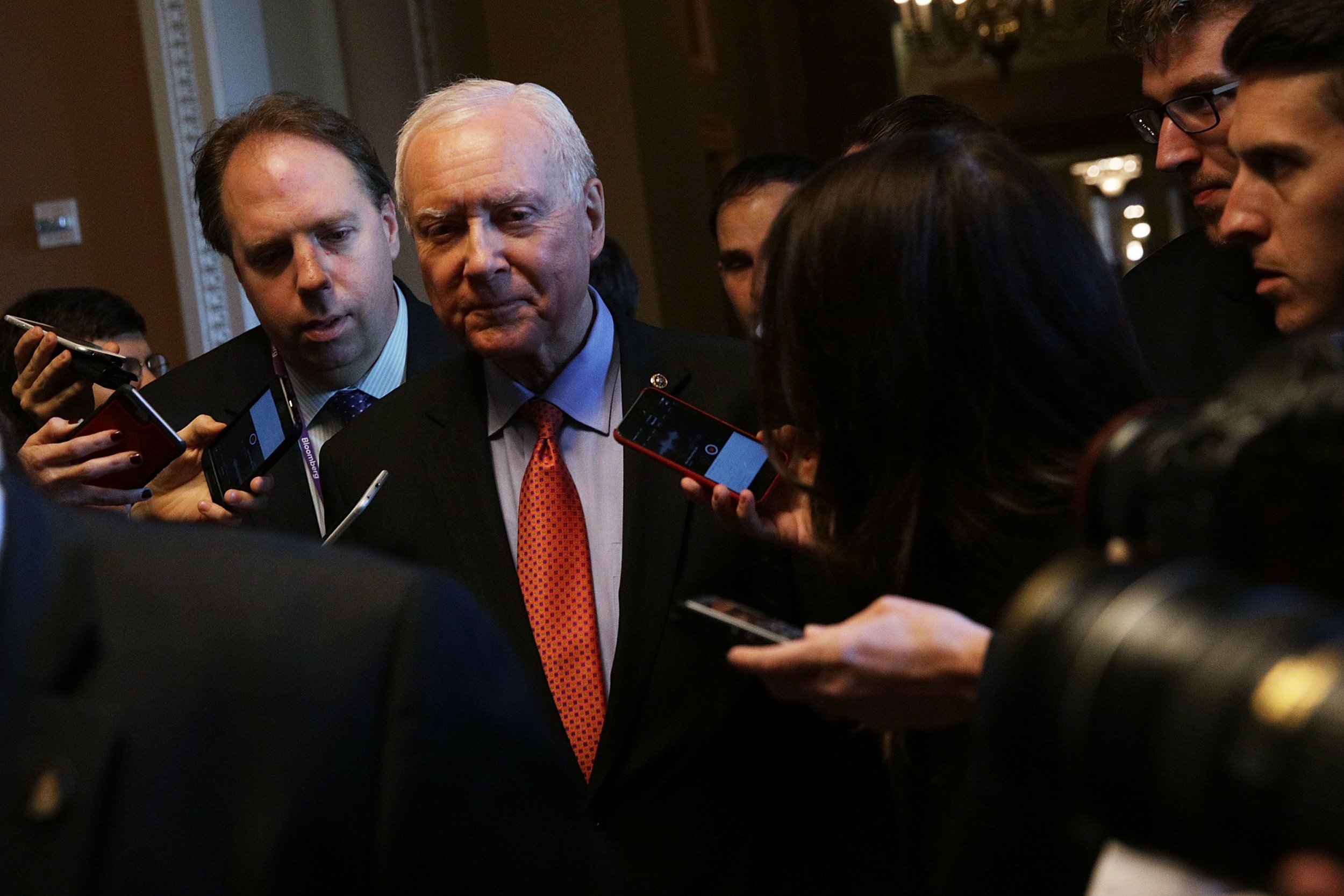 Utah Senator Orrin Hatch thanked a local paper on Monday on Twitter for making him "Utahn of The Year," but the Salt Lake Tribune's editorial board, in explaining the "honor," asked Hatch to "call it a career" and not seek re-election in 2018.
"Grateful for this great Christmas honor from the Salt Lake Tribune," Hatch tweeted, but he paper's editorial board bashed Hatch, writing that the senator had made the most news and impact on the state "for good or for ill." Hatch tweeted a picture of The Salt Lake Tribune's December 25th cover which featured a picture of him and the caption "Utahn of The Year."
The Tribune wrote a scathing year in review for the Utah senior senator and president pro-tempore of the Senate, slamming his endorsement of the GOP tax bill, his part in allowing the Department of the Interior to shrink the borders of Utah's Bears Ears National Monument by around 90 percent, and accused him of an overall lack of integrity coupled with a thirst for power.
The senator had been involved in plans to shrink Bears Ears long before President Donald Trump and Secretary of the Interior Ryan Zinke announced that the monument would be reduced from 1.35 million to about 229,000 acres in early December.
"When President Obama designated the Bears Ears monument in December, he did so ignoring the voices of Utah leaders who were united in opposition, and even more importantly, ignoring the voices of the local Utahns most affected by this massive land grab," Hatch said in April, according to Desert News.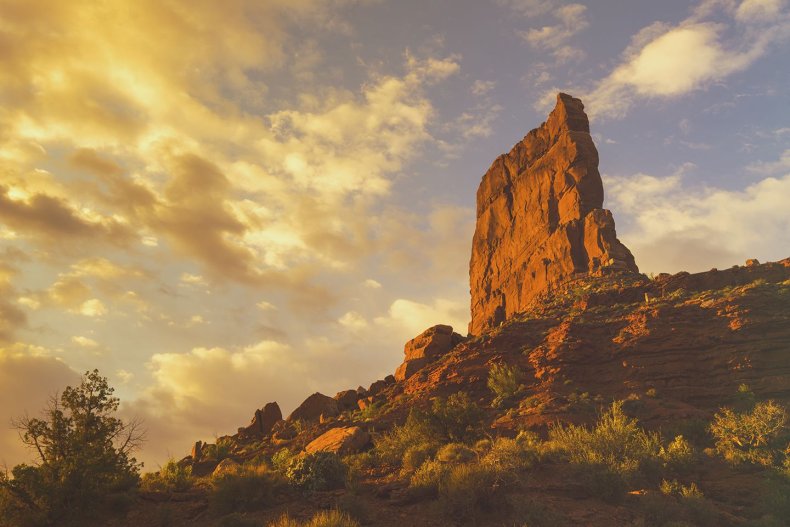 The Tribune editorial board wrote that Trump and the White House cut Bears Ears as a favor to Hatch in return for his vote on tax reform. Hatch endorsed then-Republican presidential candidate Donald Trump in May 2016, and Utah went red in support of Trump during the 2016 election.
"Mr. President, I have to say that you're living up to everything I thought you would... You're one heck of a leader, and we're all benefiting from it," Hatch said addressing Trump after the passage of the tax bill on Wednesday.
"It would be good for Utah if Hatch, having finally caught the Great White Whale of tax reform, were to call it a career," the Tribune editorial board wrote, "If he doesn't, the voters should end it for him."
In 2016, the paper named Brigham Young University student Madi Barney as the "Utahn of the Year" for bringing attention to campus rape.