Republican Obamacare Replacement Plan Could Take Until Next Elections, Senator Predicts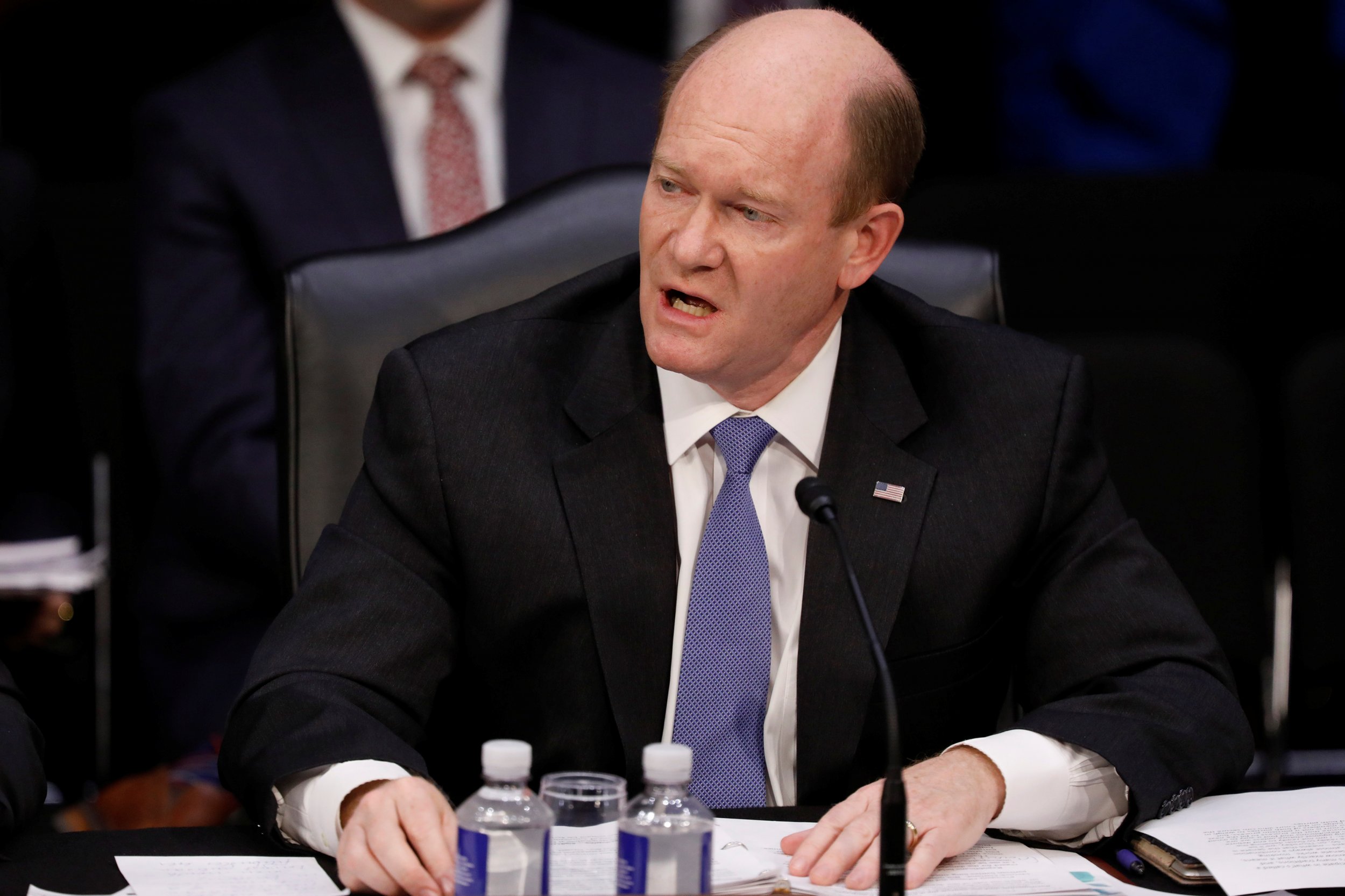 Obamacare may not be gone as quickly as some might believe, even after Republicans in the House of Representatives rushed to pass their health care plan last week before the Congressional Budget Office had a chance to evaluate its costs and impact on Americans. Senator Chris Coons (D-Del.) said Monday on MSNBC that the process of passing a bill in the Senate, and then reconciling that legislation with the House version, could be a long, drawn-out process spearheaded by Republican Senate Majority Leader Mitch McConnell.
"I'm wondering what you think Senator McConnell's strategy is here?... What do you think he's going to try to do to get a bill through the Senate?" asked host Mark Halperin.
"My guess is that leader McConnell is going to take some time here," Coons responded. "And while he may ultimately pass a bill in the Senate, I think he will send it to conference with the House; that conference will go on a very long time, and we won't actually see a final product until after the '18 elections."
Sending a bill to conference effectively means leadership from the House and Senate work to compromise on differences between legislation passed by each chamber of Congress. It's unlikely the Senate would pass a bill that looks exactly like the House's plan to replace Obamacare (officially, the Affordable Care Act).
"The Senate will write its own bill, that's clear," said Senator Bill Cassidy (R-La.) on CNN Friday. "Mitch McConnell has made that clear, and others in leadership have made that clear."
But Democrats likely shouldn't expect to have much of an effect on the bill that GOP senators could end up approving.
"We don't anticipate any Democratic help at all, so it will be a simple majority-vote situation," McConnell told the Associated Press over the weekend.