Senator Ted Cruz Calls for Prosecution of Former 'Guardians' Director James Gunn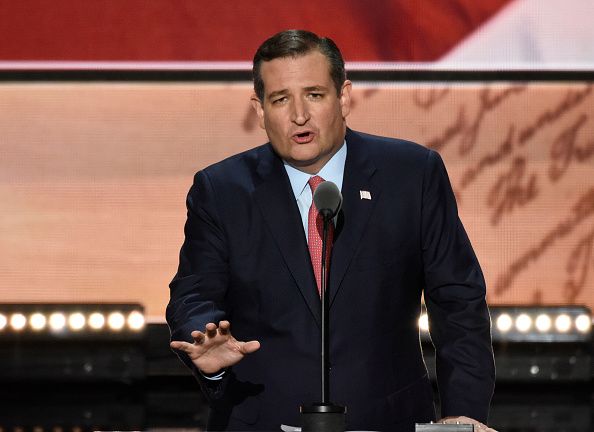 Sen. Ted Cruz called for director James Gunn to be prosecuted over a series of offensive tweets that joked about pedophilia and rape.
"These #JamesGunn tweets are just horrible," Cruz tweeted on Saturday. "Child rape is no laughing matter. As Texas SG," he said, referring to his role as Solicitor General of the state, "I handled far too many child sexual assaults. Truly evil. I'm glad Disney fired him, but if these tweets are true, he needs to be prosecuted."
Gunn was fired as director of Guardians of the Galaxy Vol. 3 on Friday by Disney Studios, after the old Tweets were unearthed. He had directed the previous two movies. The studio made the announcement in the midst of Comic-Con. Gunn had been expected to unveil footage from the forthcoming Venom and Spider-Man: Into the Spider-Verse.
"The offensive attitudes and statements discovered on James' Twitter feed are indefensible and inconsistent with our studio's values," said Alan Horn, Disney Studios Chairman in a statement, "We have severed our business relationship with him." Disney did not announce a replacement for Gunn.
The tweets date between 2008 and 2011. Gunn explained the messages on Friday, in a series of messages on Twitter. "Many people who have followed my career know when I started, I viewed myself as a provocateur, making movies and telling jokes that were outrageous and taboo," Gunn said. "As I have discussed publicly many times, as I've developed as a person, so has my work and my humor."
Guardians of the Galaxy star, Dave Bautista, tweeted his support for the director on Friday. He stated, "[James Gunn] is one of the most loving,caring,good natured people I have ever met. He's gentle and kind and cares deeply for people and animals. He's made mistakes. We all have. Im NOT ok with what's happening to him."