Senator Tim Scott Responds Perfectly To Troll Who Accused Him Of Being A Black 'Prop' For Trump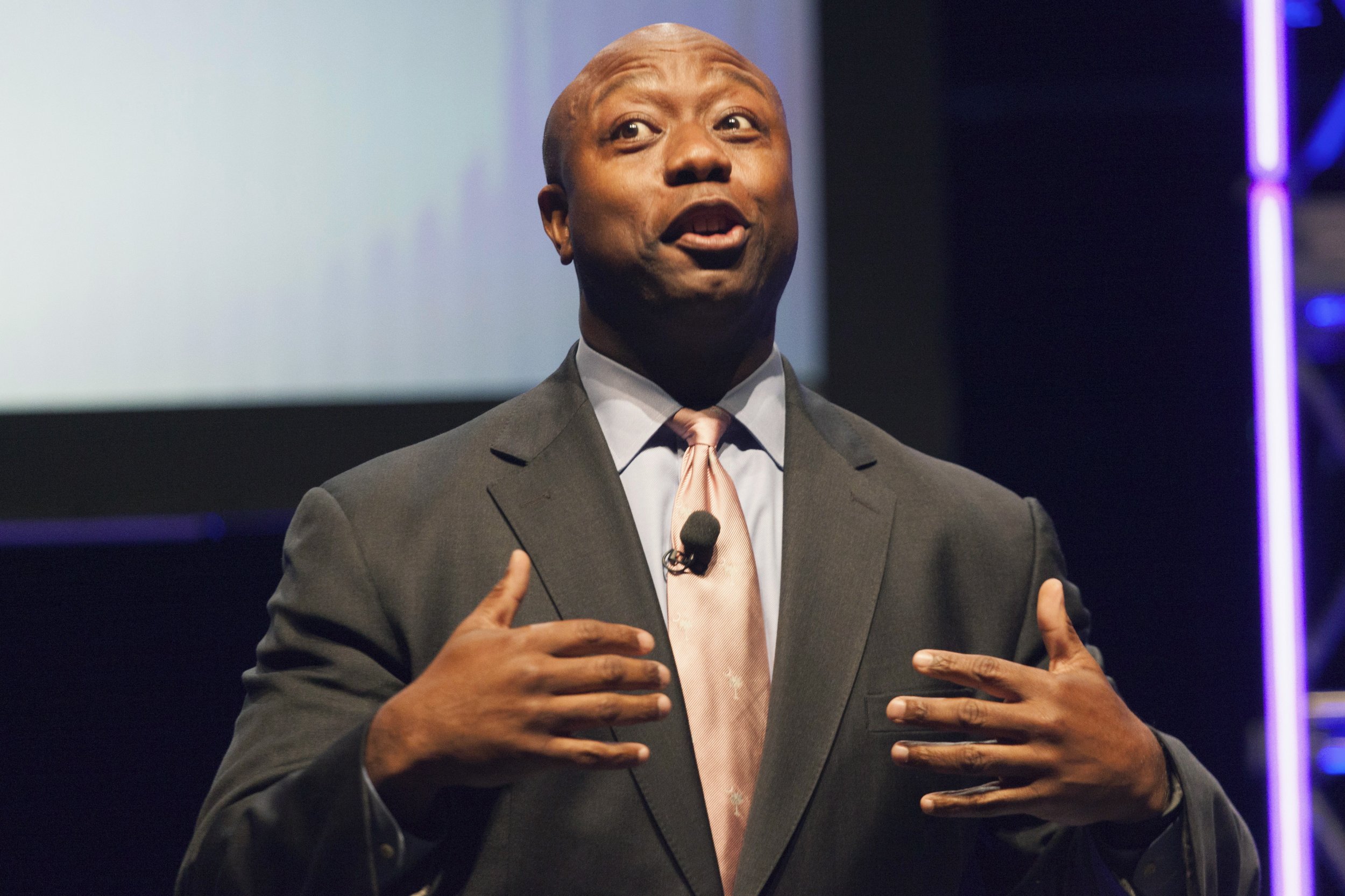 An African-American senator who was accused of being a "manipulated prop" for appearing next to Donald Trump in photos and footage celebrating the passing of the tax bill has given his troll the perfect response.
Senator Tim Scott was mentioned in a now-deleted tweet by blogger Andy Ostroy, who said the politician was being used for a photo opportunity because he is black; in a message the South Carolina senator shut down immediately.
"Uh probably because I helped write the bill for the past year, have multiple provisions included, got multiple Senators on board over the last week and have worked on tax reform my entire time in Congress. But if you'd rather just see my skin color, pls feel free," he replied on Wednesday, in a tweet that has been liked more than 49,000 times.
Scott had earlier tweeted a video of President Trump announcing the GOP's successful vote on the bill, which passed in the Senate by 48-51 in the early hours of Wednesday morning.
The video shows Scott to the president's right hand side, in a move that apparently prompted blogger Ostroy to troll the senator.
And despite being shut down by Scott, the blogger continued to lash out at the politician, writing: "Instead of worrying about me, perhaps @senatorTimScott should be more concerned with his party's shafting today of minorities, the poor & middle class…and of his shameless ongoing support of his sexist, admitted sexual-abusing racist Manchurian president who's in bed with #Putin."
Scott also spoke at the White House following the announcement, with Trump praising him as a "very special man" for "solving some problems," stating "we weren't looking too good a couple of times and Tim was really, really a tremendous help."
Addressing Trump, Scott said: "During one of those conversations we had, we talked about ways to improve distressed communities," stating the inclusion of the investing and opportunity act in the new tax bill would bring trillions of dollars to poor communities, despite criticism from Democrats that the bill will largely benefit those who are already wealthy.