Senator Uses 'Final Solution' Term to Advocate Curb on Immigration Flow, Draws Criticism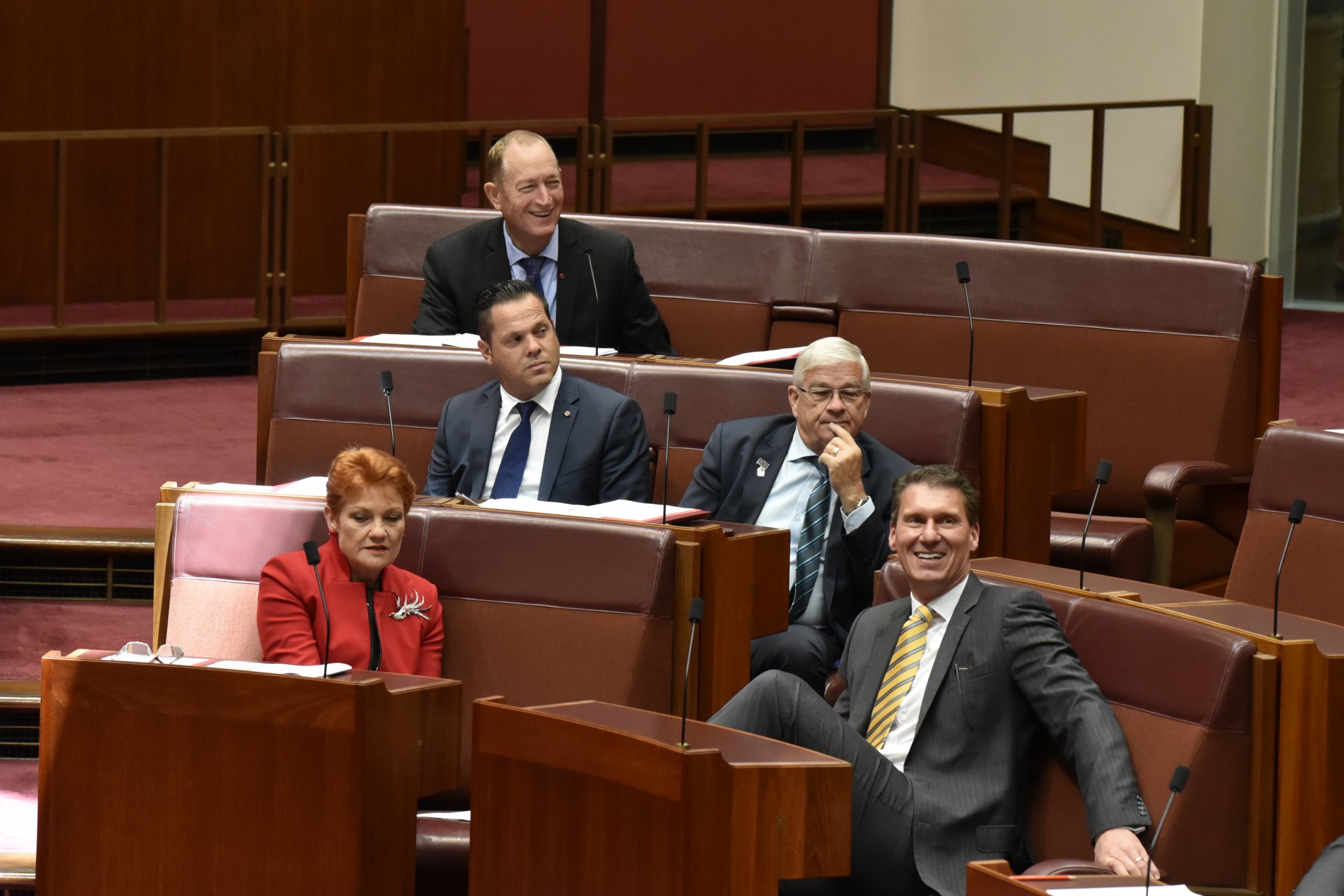 An Australian senator sparked outrage after calling for "the final solution to the immigration problem" in an incendiary speech.
"The final solution to the immigration problem, of course, is a popular vote," he said while urging "a plebiscite to allow the Australian people to decide whether they want wholesale non-English speaking immigrants from the third world, and particularly whether they want any Muslims."
The senator offered support for the White Australia policy, which sought to prevent people who were not of British or European descent from entering the country. The measure was abolished in 1966.
"We as a nation are entitled to insist that those who are allowed to come here predominantly reflect the historic European-Christian composition of Australian society," he said. "Those who come here need to assimilate and integrate."
Anning, who was previously part of the far-right Pauline Hanson's One Nation party, also said that the country should prevent immigrants from receiving welfare payments for their first five years in the country and attacked Muslims.
"The record of Muslims who have already come to this country in terms of rates of crime, welfare dependency, and terrorism are the worst of any migrant [group] and vastly exceed any other immigrant group." The senator used false numbers both in his speech and earlier this year when claiming that Muslims come to Australia for "a free ride at other's expense."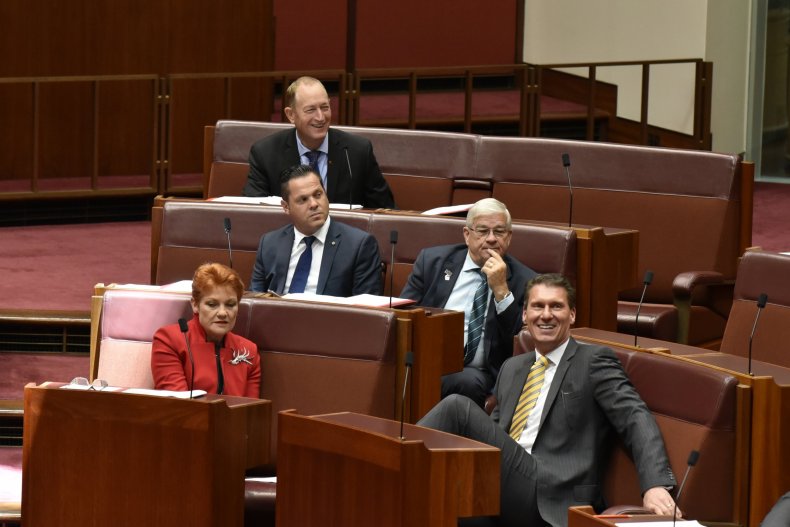 Anning's speech provoked a quick response from other Parliament members. Labor Senate leader Penny Wong noted her familial heritage in her rebuke, saying "my parents were married in the dying days of the white Australia policy. We've rightly consigned that policy to the dustbin of history."
Other politicians promptly denounced Anning's proposal.
"Referring to immigrants, particularly Muslim immigrants, with the same language that the Nazis used to discuss the extermination of Europe's Jews during the Holocaust is vile, racist, bigoted, and has no place in our society, let alone our Parliament," Greens leader Richard Di Natale said while demanding an apology for Anning's "vile comments."
Australia has significantly increased the number of immigrants it permanently accepts over the past two decades. In 1996, the country received 85,000 permanent migrants. Last year, it took in 208,000, with China and India comprising the majority of those arriving in the country. A notable number of people also came from the United Kingdom, the Philippines and Pakistan.
Anning responded to the criticism by calling condemnation of his rhetoric "an effort by the left to shut down debate."
"Claims that the words meant anything other than the "ultimate solution" to any political question is always a popular vote are simply ridiculous," he said. "Anyone who actually reads them in context will realize this."
It is not the first time such a term has been used to address the influx of migrants. In January, German politician Manfred Weber said during a radio interview that the "central theme of Europe in 2018 would be the final solution to the refugee question." He expressed regrets for choosing such words, yet he accused his political detractors of linking him to Nazi ideology.