Senator: White House May Need to Renegotiate Pacific Trade Deal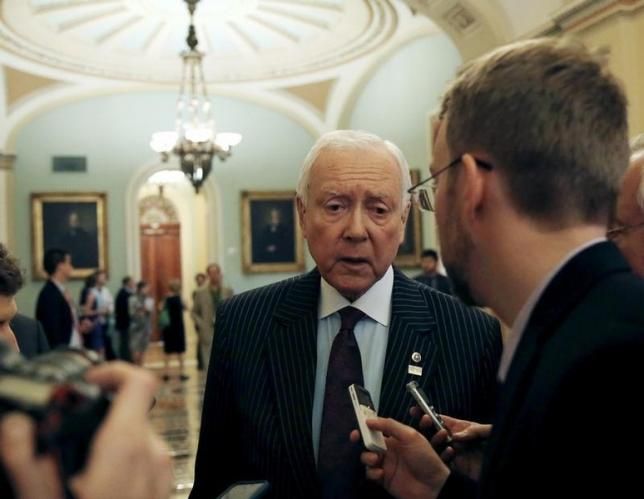 A key U.S. senator said on Friday the Obama administration may have to renegotiate parts of a Pacific trade pact, heralding a tough battle to win support in Congress.
The administration notified lawmakers on Thursday it plans to sign the 12-nation Trans-Pacific Partnership, starting a countdown to a congressional vote that could come in the middle of next year's election campaign.
But U.S. Senate Finance Committee Chairman Orrin Hatch, a Republican whose support will be crucial to passing the deal, said that although he reserved judgment on the fine print, negotiators might have to go back to the table.
"I understand that renegotiation may be difficult, particularly with so many parties involved," he said in a speech at the U.S. Chamber of Commerce, which also has yet to give a verdict on the pact.
"But at the end of the day, the alternative to renegotiation may very well be no TPP at all."
Some of President Barack Obama's Democrats have also suggested renegotiating the deal, which must be ratified by Congress.
But a senior administration official slapped down the call and said the deal was as good as it gets.
"The idea that renegotiating this agreement could deliver a better deal is patently false," the official said, speaking on condition of anonymity.
"This is the strongest possible outcome and reopening it would unravel a deal that cuts more than 18,000 different taxes various countries put on Made-in-America goods, reflects American leadership in the Asia-Pacific, and levels the playing field for American workers, innovators, and businesses."
Hatch's main concern is the protection period for next-generation biological drugs. He had wanted a 12-year minimum, but the TPP settled on five years with a buffer for administrative processes the administration official said effectively amounted to eight years.
While Hatch said he would carefully study the text, released on Thursday, he also saw problems with provisions on tobacco, labor rules and dairy.
"We're losing votes as we speak for no good reason," he told reporters. "My suggestion is, get back to the bargaining table and let them know that this may not pass."
Hatch said it would be difficult to take up the TPP during an election year anyway, even in the end-year period between the election and swearing in the new Congress.
"A lot of people on something this important do not want to have it passed or rejected by a lame duck Congress," he said.