Senators Aim to Limit Merger Options in Latest Push to Regulate Big Tech
A new bill that has been introduced to the U.S. Senate could limit the ability for Big Tech firms like Amazon, Apple, Google, and Facebook to purchase smaller firms.
Introduced by Democratic Senator Amy Klobuchar of Minnesota, chair of the Senate Judiciary Committee's antitrust panel, and GOP Senator Tom Cotton of Arkansas, a member of the panel, the Platform Competition and Opportunity Act would give the government greater power to stop mergers that it believes violate antitrust laws. Under the new rule, these companies would be forced to prove to a judge that the deal supports market competition.
"Competition is critical to protecting workers and consumers and spurring innovation. But today, we're increasingly seeing companies choose to buy their rivals rather than compete," Klobuchar said in a statement.
She went on to say, "This bipartisan legislation will put an end to those anticompetitive acquisitions by making it more difficult for dominant digital platforms to eliminate their competitors and enhance the platform's market power. It's past time to address our nation's monopoly problem and modernize our antitrust laws for the digital economy."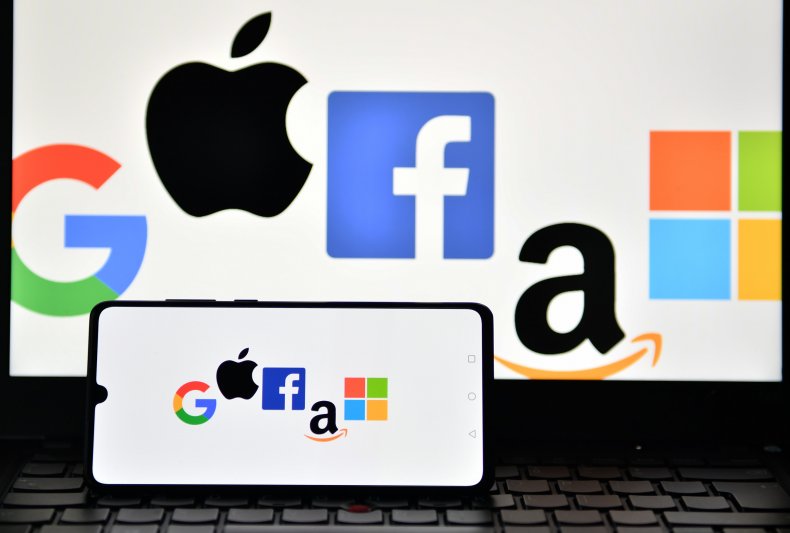 This bill would only apply to the sector's largest entities. In order for a company to fall under its jurisdiction, the firm must have "at least 50,000,000 U.S.-based monthly active users or 100,000 monthly active business users." The companies must also have a market cap of $600 billion and be considered "a critical trading partner to other businesses."
Klobuchar has been introduced other bipartisan bills aimed to rein in the power of Big Tech, including—with GOP Senators Chuck Grassley and John Kennedy—the American Innovation and Choice Online Act. The bill is designed to prevent Big Tech from using their algorithms to favor their own products and push away outside vendors.
In August, she was part of a bipartisan trio—with Democrat Richard Blumenthal of Connecticut and Republican Marsha Blackburn of Tennessee—that introduced the Open App Markets Act, a measure that aimed to free app developers from the payment processing systems imposed on them by Google and Apple. While Democrats and Republicans continue to remain embattled in partisan polarization over issues like social spending and abortion care, reining in Big Tech appears to be one subject on which they can unite.
"Big Tech firms have bought up rivals to crush their competition, expand their monopolistic market share, and to harm working Americans. That's bad for America," Cotton said in a statement. "Under this bill, the largest tech monopolies will have the burden of proving that further acquisitions are lawful and good for the American people."