Senators Allege Amazon Echo Dot Improperly Collecting Data on Children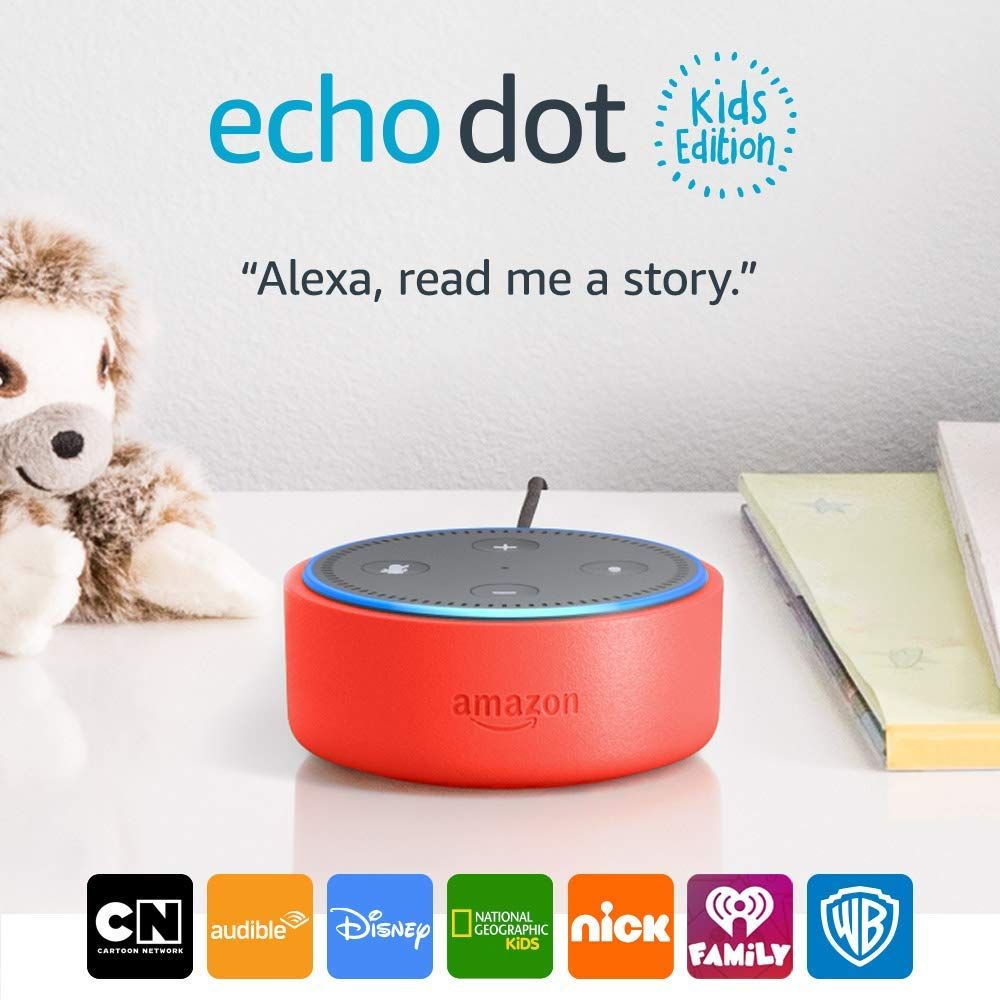 Four U.S. senators sent a letter to the Federal Trade Commission (FTC) on Thursday asking the agency to investigate possible violations of the Children's Online Privacy Protection Act (COPPA) involving Amazon's new child-targeted version of its popular Echo device.
The Echo Dot Kids Edition is analogous to the online retailer's smart speaker device, with some notable differences that include a kid-friendly version of Alexa and options for parental controls. However, the senators alleged that the children's version of the Echo Dot may be improperly collecting data about the kids who use it.
COPPA requires that companies collecting data about children 12 and under do so in a manner consistent with a set of more rigorous privacy standards. These include providing notice to parents about which data on their children will be collected and how it will be used; obtaining parental consent before children use a device that collects their information; and allowing parents to delete data collected by these devices.
Senators Ed Markey and Richard Blumenthal, who sit on the Senate Committee on Commerce, Science, and Transportation, as well as Senators Josh Hawley and Richard Durbin, wrote that Amazon's data collection "raises serious concerns about the extent to which the Echo Dot Kids Edition complies with" the law.
"Children are a uniquely vulnerable population," the letter reads. "We urge the Commission to take all necessary steps to ensure their privacy as 'Internet of Things' devices targeting young consumers come to market."
The senators' letter — see full document at bottom of this story — was in response to a newly released report from the Campaign for a Commercial-Free Childhood and Georgetown Law's Institute for Public Representation, which claimed that Amazon allegedly violates COPPA by collecting and retaining young users' sensistive personal info and continuing to retain that data, even after parents have deleted the information.
In the following video from CFCC and IPR, a child feeds a Dot various sensitive information — name, address, phone number, social security number, food allergies — and then attempted to delete this data using the Amazon Alexa smartphone app. However, according to the video, deleting or modifying these records on the Dot did not appear to actually erase the information.
The CCFC, IPR and a coalition of other advocacy groups submitted a lengthy complaint to the FTC about Amazon's alleged COPPA violations.
"Our investigation has demonstrated that Amazon's child directed online service does not give parents adequate notice, does not obtain verifiable parental consent before collecting and using children's personal information, retains children's personal information longer than reasonably necessary, and does not comply with [the law's] parental control requirements," the complaint alleges.
The current efforts to rein in Amazon's data collection follow a May 2018 letter sent to CEO Jeff Bezos that posed a litany of questions about his company's plans to release digital assistants for children and consideration of child privacy laws. That letter, written by Markey and Congressman Joe Barton, anticipated a host of concerns that reemerged in Thursday's letter to the FTC.
In response to a request for comment, an Amazon spokesperson told Newsweek that "Alexa and Echo Dot Kids Edition are compliant with the Children's Online Privacy Protection Act (COPPA)."
This article has been updated to include a statement from Amazon on the company's compliance with the Children's Online Privacy Protection Act.