Senators Praise U.K Decision to Ban China's Huawei After U.S. Pressure
Political figures in the U.S. have praised the U.K.'s decision to ban Chinese technology giant Huawei from the country's 5G network.
U.K digital secretary Oliver Dowden told the House of Commons that telecommunications providers would not be allowed to buy new Huawei 5G equipment after December 31. All of the company's 5G equipment must also be removed from British networks by 2027, according to the BBC.
The U.S. has effectively banned Huawei and other Chinese companies from its 5G platforms claiming it posed a security threat, something the firm has denied.
The Trump administration had pushed for its allies to follow suit, The Washington Post reported. In January the U.K. faced pressure from Washington after initially agreeing to allow Huawei to roll out equipment across the country.
Dowden said on Tuesday: "This has not been an easy decision, but it is the right one for the UK telecoms networks, for our national security and our economy, both now and indeed in the long run."
Sen. Jim Risch, who is chairman of the Senate Foreign Relations Committee, said he was "relieved" at the British decision.
"I have long been concerned about the national security risks posed by allowing high-risk vendors such as Huawei, and with them, the Chinese Communist Party, into any of our allies' telecommunications infrastructure," he said in a statement to Newsweek.
"I know this has not been an easy decision to make, but it is the right one. As China continues to make clear its malign international intentions, I am heartened by the determination of Western allies to face these new challenges in a clear-eyed, unified manner," he added.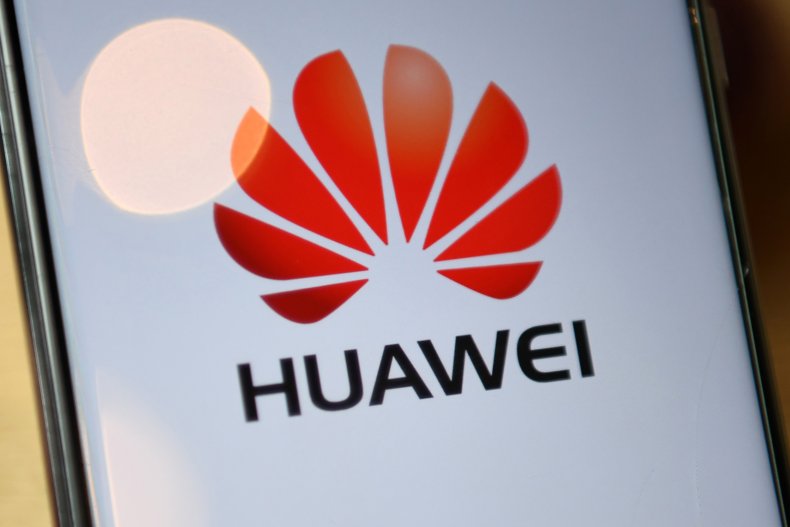 Florida Sen. Marco Rubio is acting chair of the Senate Intelligence Select Committee and has been vocal in his criticism of China, especially in light of their move to pass a security law which will clamp down on freedoms in Hong Kong.
He tweeted: "Very glad to see our closest ally move to secure their telecommunications networks. I urge our friends in the U.K. should ban Chinese state-directed #Huawei from their 5g network without delay."
Texas Sen. Ted Cruz, who has faced tit-for-tat sanctions from Beijing after the U.S. announced sanctions against China for its treatment of the Uighur minority, also tweeted his approval.
"This is welcome news among many recent announcements deepening the US-UK alliance," Cruz said.
"Our British allies play a critical role in our Five Eyes alliance & tech from #Huawei, which is integral to the Chinese Communist Party's global espionage operation, endangers our mutual security," he added, referring to the intelligence-sharing group which also includes Canada, Australia and New Zealand.
Nebraska Sen. Deb Fischer tweeted: "Good to see the UK stand with the US and ban equipment from Huawei. I've had many convos w/ allies, including the UK, reiterating that Huawei is a bad actor that threatens our national security and global 5G networks."
Florida Sen. Rick Scott tweeted: "I'm glad the UK has officially come to this decision regarding @Huawei. As a company aligned with and controlled by the CCP, this is vital to protecting the privacy rights of their citizens and protecting the ability of allies to share valuable intelligence with the U.K."
The former U.S. Ambassador to the U.N. and ex-Governor of South Carolina, Nikki Haley, described the decision as "great news!"
Newsweek has contacted the White House for comment.
The Chinese state-run newspaper The Global Times reported that the decision by the U.K. would "have very bad implications for the country," citing a Beijing-based industry analyst, who said that China would "certainly retaliate" against the decision.
Meanwhile, China's foreign ministry spokesman Zhao Lijuan, said, according to the publication, that the British decision was an "indicator" over whether it was safe for China to continue investing in the U.K.