Senators Push to Keep Daylight Saving Time: Government Has Already 'Asked a Lot of American People'
The past six months have been rife with change. And while Congress can't control the pandemic, it can control how the clocks are moved.
Florida Republican Senators Marco Rubio and Rick Scott are pushing to keep daylight saving time in place to give Americans "a year of stability." Rubio had advocated in Congress for making daylight saving time permanent three times before. But if his colleagues won't sign on to that, he hopes they'll champion a temporary pause.
A bill introduced on Wednesday would keep daylight saving time in place through November 7, 2021, meaning clocks wouldn't turn back on November 1 or move forward on March 14.
"Our government has asked a lot of the American people over the past seven months, and keeping the nation on daylight saving time is just one small step we can take to help ease the burden," Rubio said in a statement.
Rubio called the additional daylight hour "critical" to helping families and children "endure this challenging school year."
Officials closed schools in the spring to slow the spread of the new coronavirus and spent the months since deciding how to handle the start of the new academic year. While the federal government issued guidelines for reopening and President Donald Trump's pushed to get kids back in the classroom, the final decision was left up to the states.
In some states, that decision was further passed down to individual districts or even put on parents to make the choice to return to the classroom or stay home. Some places are continuing online education, as was implemented in spring. Others are moving back into the classroom, and some are doing a combination of in-person and online education.
Regardless of the approach a school took to reopening, the year looks different than any before and has required parents, educators and children to make adjustments for the change.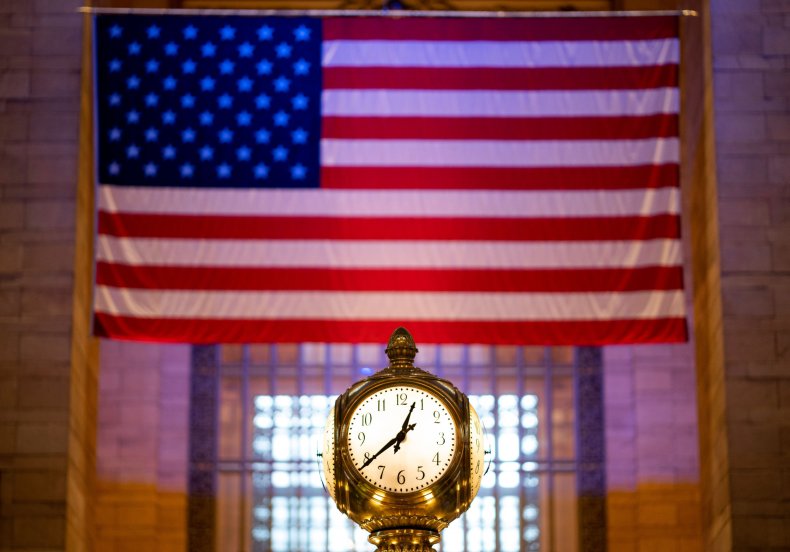 Changing the clocks is often believed to be rooted in farming, but the intent of it is actually to conserve energy. By giving people more daylight hours, the belief was that they could go outside for entertainment instead of using the radio, television or other devices that required electricity and natural light reduced the need for turning on lights. Studies have called into question the degree of energy savings, according to the National Conference of State Legislature, and others show a higher number of car crashes in the days after a time change.
However, the Department of Transportation noted that traveling in a car during daylight hours prevents traffic injuries, thereby saving lives. A 2015 study from the Brookings Institute found robberies in the extra evening hour drop 27 percent, with an average 7 percent drop for the whole day.
A year prior to joining forces with Rubio on the national level, Scott, then governor of Florida, signed the Sunshine Protection Act to put Florida on permanent daylight saving time year-round. However, for the state to enact the measure, local legislators need an act from Congress.
Per the Uniform Time Act of 1966, states can opt out of daylight time, meaning they don't turn the clocks forward. But they can't opt out of standard time, which is ushered in when we turn the clocks back in November.
In March 2019, Trump gave the go-ahead to make daylight saving time permanent, posting on Twitter that it's "OK with me!"
Newsweek reached out to the White House for comment, but did not receive a response in time for publication.
Correction, (09/16/20, 1:17 p.m.): The headline has been edited to correct 'Daylight Savings Time' to 'Daylight Saving Time.'