Senators Register Alarm About White House Security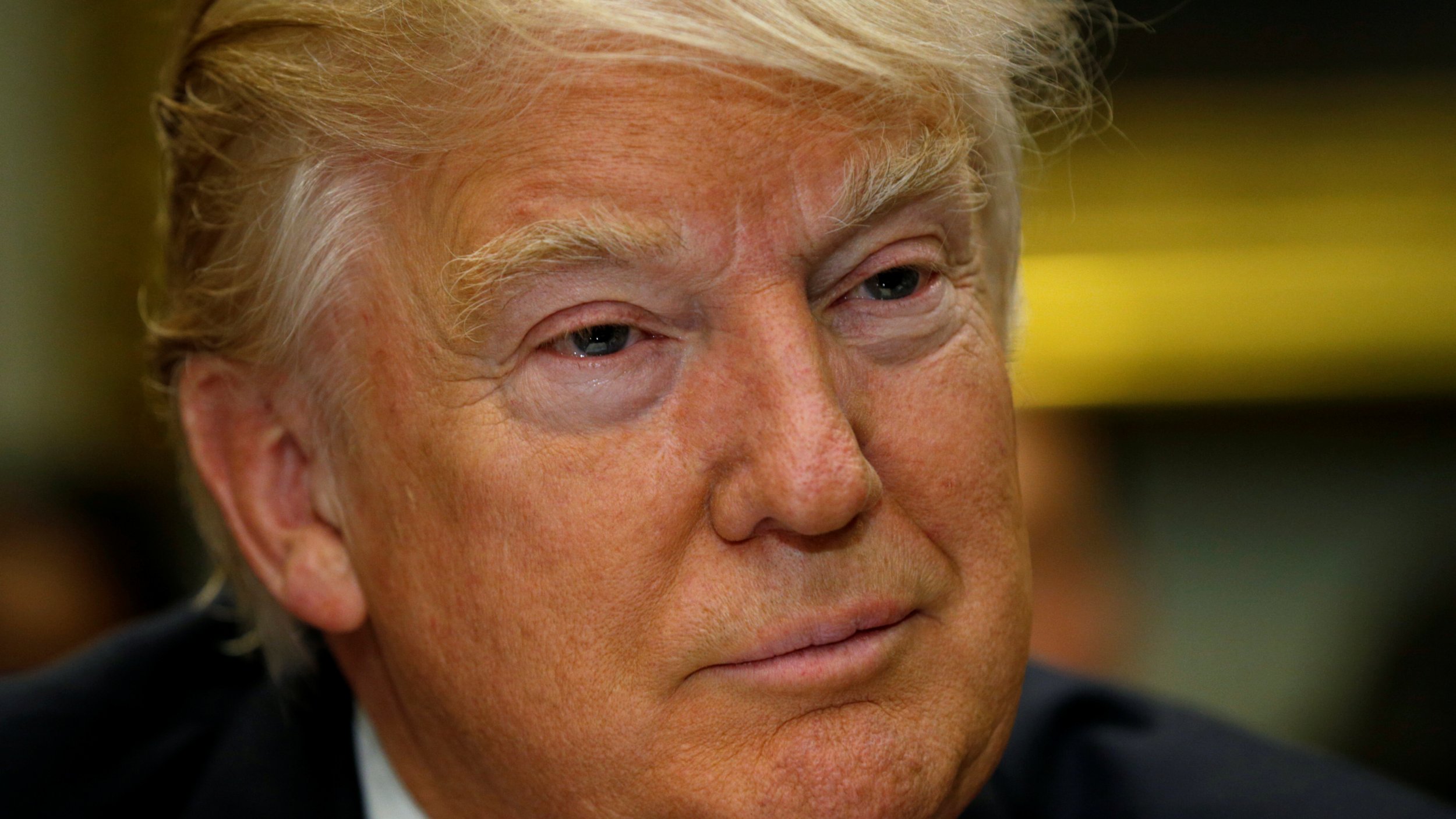 As an avalanche of security issues distracts the Trump administration in its third week, two ranking Democratic senators involved with the Homeland Security Committee have sent letters of inquiry to the White House regarding the staff's possession of private Republican National Committee (RNC) email accounts; the president's use of a personal, unsecured smartphone; and reports of mishandling of sensitive documents during a dinner at Mar-a-Lago in Florida over the weekend.
Related: Trump White House Senior Staff Have Private RNC Email Accounts
Responding to a report in Newsweek that top White House staff had email accounts on a RNC server, senators Tom Carper (D-Delaware) and Claire McCaskill (D-Missouri) sent a letter to the White House last week requesting further information about whether the staffers used those emails and, if so, whether messages were preserved as required by the Presidential Records Act.
The RNC initially denied that the email addresses existed, but when told that Newsweek had screenshots of the accounts, an RNC spokesman said the addresses—on the same server used by the George W. Bush White House when it said it "lost" 22 million Iraq-war related emails in the mid-'00s—were created only for use as part of "distribution lists." The RNC deleted the addresses after the Newsweek report.
In a letter to White House Counsel Donald McGahn, Carper and McCaskill requested information on whether the White House staff's use of private email accounts complies with the the Presidential Records Act (PRA) of 1978.
"Recent public reports indicate that at least four senior officials in President Trump's Administration, including Counselor to the President, White House Press Secretary, Chief Strategist and Senior Counselor, and a Senior Advisor to the President, maintained active email accounts on a private Republican National Committee (RNC) email system while serving in the White House," the senators wrote. "As you know, the Presidential Records Act carries specific disclosure requirements for official business conducted using non-official electronic messaging accounts."
The senators asked the White House counsel to provide more information no later than February 10. The White House has not yet responded.
On Monday, the senators sent letters to the White House and the Department of Defense, inquiring about reports that Trump is still using his personal, unsecured smartphone, and using a personal, unsecured Twitter account, despite reports before he took office that he had traded in his phone for an encrypted communications device.
"Public reports originally indicated that President Trump began using a 'secure, encrypted device approved by the U.S. Secret Service' prior to taking office," the senators wrote in a letter to Defense Secretary John Mattis. "Subsequent reports, however, suggest that President Trump may still be using his personal smartphone, an 'old, unsecured Android phone.' The national security risks of compromising a smartphone used by a senior government official, such as the President of the United States, are considerable. In addition to these security risks, media reports suggest that President Trump often uses his personal Android phone to communicate via his personal Twitter account."
"While it is important for the President to have the ability to communicate electronically, it is equally important that he does so in a manner that is secure and that ensures the preservation of presidential records," the senators continued. "The National Archives and Records Administration considers President Trump's tweets to be records that must be adequately documented, preserved, and maintained for historic purposes, as required by the Presidential Records Act."
The senators asked the Department of Defense to provide information regarding "efforts to oversee, develop and implement protective measures for President Trump's use of a personal smartphone" no later than March 9.
Also on Monday, Carper said it was "disconcerting" that Trump and some members of his national security team reportedly reviewed "highly sensitive" material in public, at a candlelight dinner in Mar-a-Lago over the weekend. Trump and Japanese Prime Minister Shinzo Abe were dining by candlelight while being briefed about North Korea having tested another missile. They had difficulty with the reading material in the dark, so staffers pointed their iPhone flashlights to illuminate it. The iPhones were, presumably, connected to the internet, a potential security issue. Meanwhile, the entire tableau was visible to fellow diners, one of whom posted photos of it on Facebook.
"It is as inconceivable as it is troubling that our president and his advisors found it appropriate to discuss matters of our national security in an open and clearly accessible environment," Carper told Newsweek in a statement. "President Trump should be well aware by now of the appropriate protocol to safeguard our nation's secrets. I urge President Trump and his team to quickly reevaluate their security protocols and, in the future, treat these sensitive matters with the discretion they deserve and the appropriate manner of treatment they demand and typically receive from presidential administrations."
The White House has not replied to a request for comment. Newsweek will update if it does.