Senators Return to Work Next Week Despite Capitol Doctor's Warning He Can't Test Them All for Coronavirus
Working from home will soon be over for some members of Congress.
Senate Majority Leader Mitch McConnell is bringing his chamber back into session Monday, a move that Democrats have belied as "shameful" because of the Kentucky Republican's intent to focus on confirming more of President Donald Trump's executive and judicial nominees.
"The idea of bringing the Senate back into business to do some more right-wing court-packing is outrageous in this environment," Rep. Jamie Raskin (D-Va.) told a Capitol Hill pool reporter.
"It is shameful that Mitch McConnell is calling the U.S. Senate back to DC to vote on confirmation of his unqualified judge and nominees unrelated to the COVID-19 pandemic. I am eager to go back to Washington to work on the challenges our country faces with COVID-19 and the economy but not for McConnell's personal agenda," Sen. Joe Manchin (D-W.V.) said in a statement. "Some of these senators will return from COVID-19 'hotspots' and others are battling cancer and considered especially high risk."
Despite the disapproval, not a single Democrat—or Republican—senator plans to boycott McConnell's decision by refusing to return to Washington, D.C. Newsweek reached out to each of the 100 senatorial offices. Most responded, saying their member plans to return to the nation's capital next week.
Still, the Senate's move to reconvene is at odds with the U.S. Capitol physician.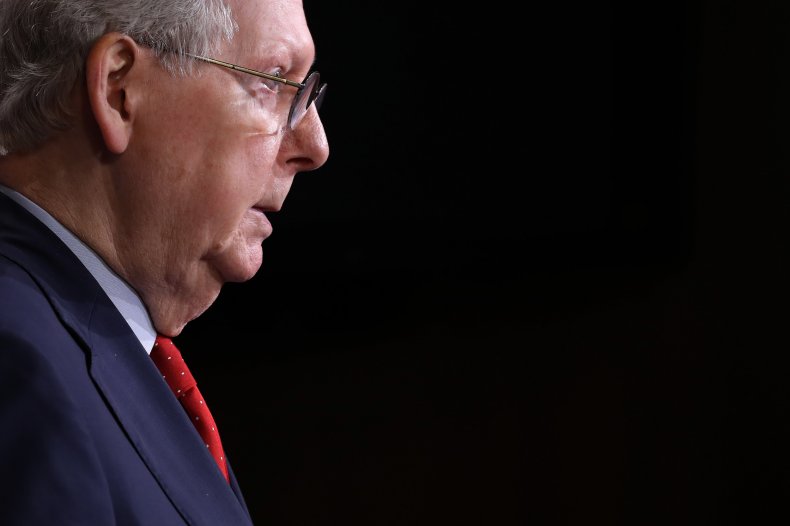 House Democrats reversed course this week and chose not to bring the chamber's 435 members back Monday after Dr. Brian Monahan "forcefully" noted coronavirus cases in the D.C.-Maryland-Virginia area are on the rise, according to Majority Leader Steny Hoyer (D-Md.). All three areas are currently experiencing sharp upticks and all-time highs in the number of confirmed cases.
"The House physician's view was the risk to members was not one he would recommend taking," Hoyer told reporters on a conference call this week. He added that Democrats are eager to complete another stimulus package but that they've yet to complete it.
"We had no choice," said Speaker Nancy Pelosi (D-Calif.) on a separate call. "The Capitol physician recommends that we not come back and we have to take that guidance in consideration for the safety of those who have to be here: press, staff, members of Congress, members' staff in addition to our own staff."
In a statement, McConnell advised lawmakers to follow safety guidelines from Dr. Monahan, which entailed limiting interactions, maintaining social distancing, staggering group lunch times, having fewer staff present, wearing masks and frequent self-health checks.
"There is critical business waiting for us, including continued action on COVID-19, but also urgent national-security legislation and nominations for key government positions," McConnell said.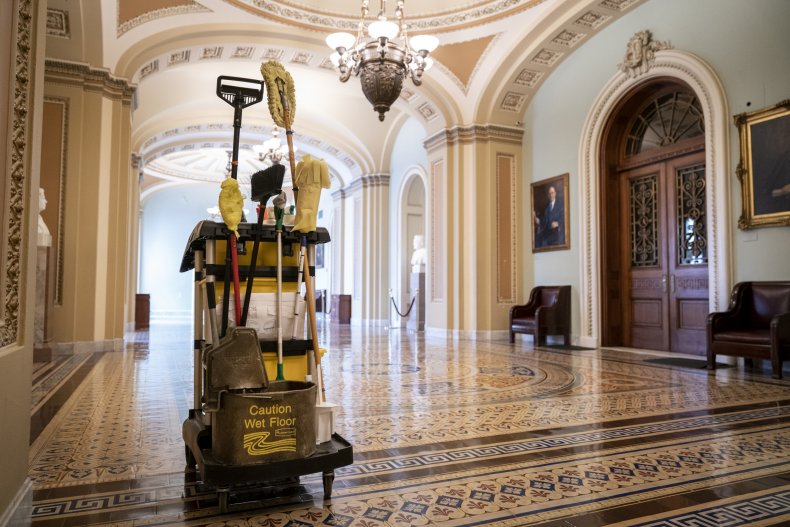 Senate Democrats have publicly and privately derided McConnell for the chamber's return. Senate Minority Leader Chuck Schumer (D-N.Y.) has demanded McConnell focus on oversight and coronavirus hearings and told reporters the majority leader did not consult him before coming to his decision. Schumer also said it's up to each Democrat whether they choose to travel back to D.C. next week.
Politico and Axios reported Thursday that Dr. Monahan told Senate Republicans on a call that his office lacks the ability to test all 100 senators. His office will instead only test those who are sick, and the results will take two or more days.
"It would be incredibly irresponsible for Senators to get on planes, travel across the country and risk spreading infection to Capitol Police Officers, floor staff, and food and janitorial workers and their families, just to confirm more right-wing judges or conduct other non-essential business," a spokesperson for Sen. Jeff Merkley (D-Ore.) told Newsweek in a statement.
When members return Monday, the upper chamber is expected to focus on judicial nominations—a process McConnell has made the Senate's focus and one that's been shelved amid the public health crisis—rather than pandemic-related legislation. McConnell has helped Trump give a conservative bend to the courts for decades to come by confirming nearly 200 judges, including two Supreme Court justices.
One of those nominees is U.S. District Judge Justin Walker of Kentucky, a controversial pick who Trump has chosen for the D.C. Circuit Court of Appeals. Walker is a McConnell protégé and former clerk for Justice Anthony Kennedy and then-appeals judge Brett Kavanaugh. His confirmation hearing before the Senate Judiciary Committee, chaired by Sen. Lindsey Graham (R-S.C.), is Wednesday.
McConnell has stated his motto is "leave no vacancy behind," even amid the pandemic.
"If it's essential for doctors, nurses, health care workers, truck drivers and grocery store workers and many other brave Americans to keep carefully manning their own duty stations during the pandemic, then it is essential for senators to carefully man ours and support them," he told Fox News this week.
However, several panels are slated to advance nominees whose positions could play supporting roles in combating the virus. The Senate Intelligence Committee is slated to hold a confirmation hearing for Director of National Intelligence nominee Rep. John Ratcliffe (R-Texas); Armed Services will do the same for the secretary of the Navy, the deputy undersecretary of Defense for policy and the Air Force's chief of staff; Rules will have one for a Federal Election Commission member; and Banking will have one for the special inspector general who would oversee pandemic recovery at the Treasury Department.
Others will conduct more coronavirus-centered business. The Commerce, and Health, Education, Labor and Pensions Committees will hear from the aviation industry and the National Institute of Health about a new public-private partnership to accelerate the development of coronavirus testing technologies, respectively.
The last time Congress was forced to reconvene was last week to pass a nearly half-a-trillion aid package that featured extraordinary precautions like voting in small groups, donning face masks and staff scrubbing clean the House chamber in-between votes. Aside from that, nearly all lawmakers have remained in their districts for the past almost two months.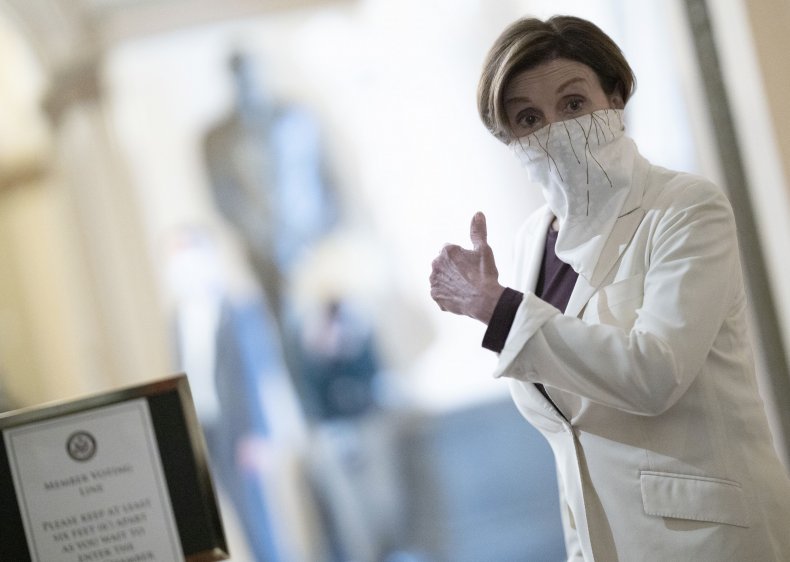 But by and large, Republicans have been far less hesitant to return than their Democratic colleagues. During a House GOP whip call Friday, Republicans discussed "the importance of properly implementing" the nearly $3 trillion already doled out in stimulus bills and "agreed it's critical that, like the Senate, the House return to work soon," according to Lauren Fine, the spokesperson for GOP Whip Rep. Steve Scalise (R-La.).
"I don't begrudge a senator expressing their personal concerns, but that shouldn't mean that entire senate ceases to function," Sen. John Cornyn (R-Texas) said Thursday, according to the Capitol Hill pool report. "This idea we were gonna hunker down and shelter in place for an indefinite period of time—it's just inconsistent with the reality of us needing to do our job."
Even so, there's been at least some reluctance to recall hundreds of lawmakers to Congress, the average age of which is 58 years old in the House and 62 in the Senate.
"I proposed don't bring all of Congress back at once. Just bring some committees back. We want to keep social distancing," House Minority Leader Kevin McCarthy (R-Calif.) told reporters Thursday. "If you brought everybody back today, which was unusual when I first heard [Pelosi] and [McConnell] say we're all coming back May 4, well what were we going to vote on?"
House Democrats were forced to scrap a rules change last week amid GOP opposition that would have allowed some lawmakers to conduct official business from their homes, such as remote voting by proxy and virtual committee hearings.
This story was updated to include additional information and a statement from Leader McConnell and a comment from Rep. Raskin.
Correction: An earlier version of this story incorrectly attributed Sen. Merkley's statement to the lawmaker himself rather than a spokesperson.