Senators Slam Saudi Crown Prince for Going 'Full Gangster' as Trump Ambassador Nominee Defends U.S. Ties to Kingdom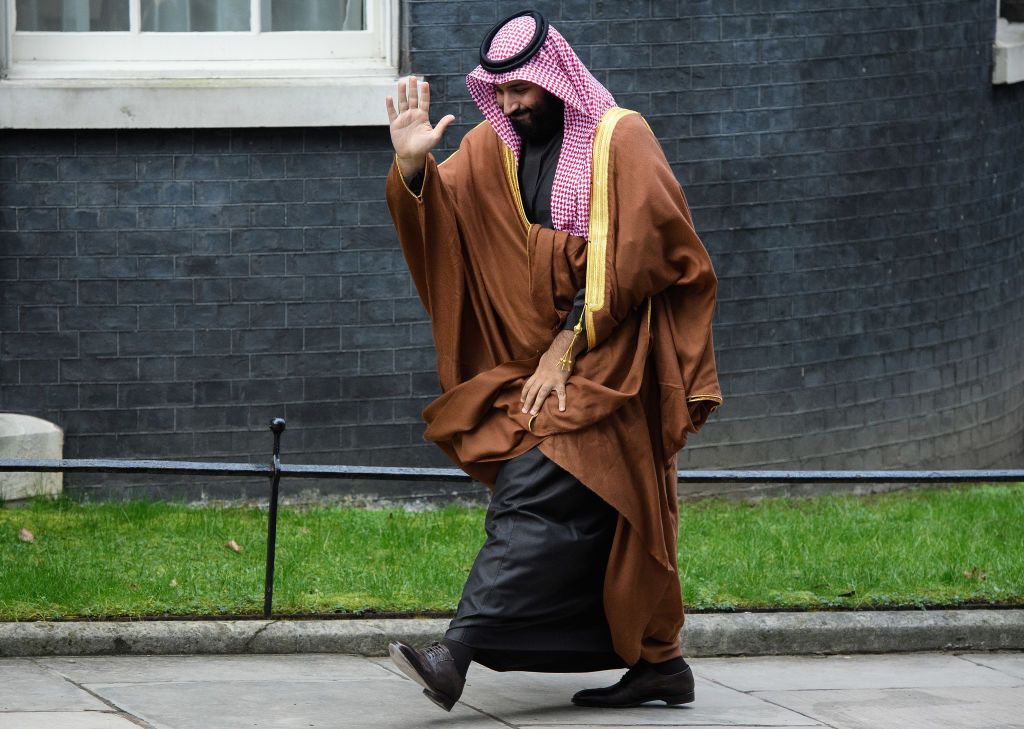 Republican Senators lashed out at Saudi Arabia's Crown Prince Mohammed bin Salman on Wednesday, arguing that the authoritarian leader has gone "full gangster" during a hearing for Retired General John Abizaid, President Donald Trump's nominee to be the new U.S. ambassador to the kingdom.
"Saudi Arabia has engaged in acts that are simply not acceptable," Republican Senator Jim Risch, the Senate Foreign Relations Committee chairman, said during the hearing, Reuters reported.
GOP Senators Ron Johnson and Marco Rubio accused the prince of going "full gangster" since coming to power.
"He is reckless, he's ruthless, he has a penchant for escalation, for taking high risks, confrontational in his foreign policy approach and I think increasingly willing to test the limits of what he can get away with the United States," Rubio said, according to the news agency.
The Saudi crown prince and his leadership have come under heavy criticism and increasing scrutiny from Democratic and Republican lawmakers in the wake of the killing of U.S. resident and journalist Jamal Khashoggi in October. The Saudi citizen, who contributed to The Washington Post and had fled the kingdom in 2017, was murdered and cut into pieces with a bonesaw shortly after entering the Saudi consulate in Istanbul. Intelligence reports and analysts have strongly suggested that Prince Mohammed was behind, or at least aware, of the attack.
Angry lawmakers from both parties have pushed the White House to provide a full report on who it believes is responsible for the murder. But thus far, the Trump administration has neglected to meet lawmakers' demand. Following the incident, Trump also called Saudi Arabia a "great ally" and argued that he did not want to damage relations with the kingdom due to the billions of dollars it spends on U.S. weapons. He also pointed to global oil prices, saying the U.S. needed to ensure the kingdom helped keep prices low.
Even staunch supporters of the president were frustrated by his unwillingness to take a strong stance against Saudi Arabia. Many from both parties already had serious misgivings about U.S. support for the kingdom's ongoing war in Yemen, which has led to a devastating humanitarian crisis and tens of thousands of casualties. Senators asked Abizaid Wednesday about his perspective toward the kingdom, voicing their concerns to Trump's nominee.
"In the long run, we need a strong and mature partnership with Saudi Arabia," Abizaid told the committee, according to Reuters. "It is in our interests to make sure that the relationship is sound." He also defended U.S. support for the war in Yemen, echoing the Trump administration's position that it "bolsters the self-defense capabilities of our partners and reduces the risk of harm to civilians."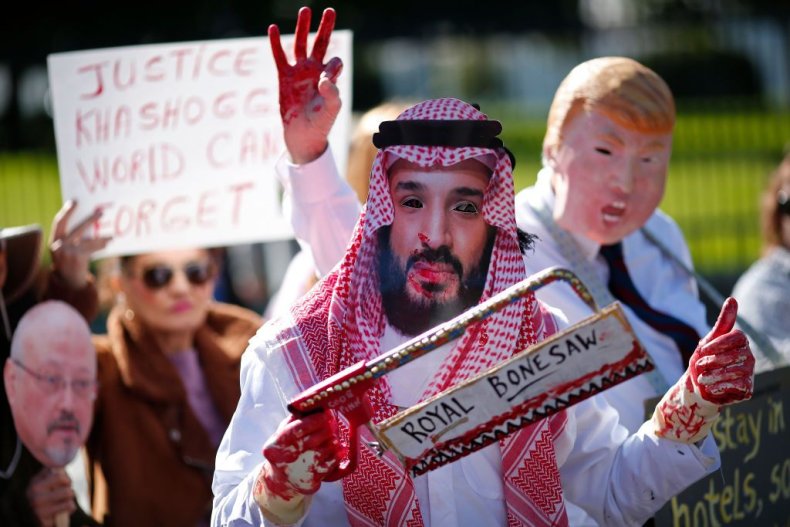 Many have questioned why Trump and his administration have remained so supportive of Saudi Arabia and the crown prince, despite grave human rights abuses. Some have argued that Trump regularly acts like the U.S. is beholden to the kingdom when in reality it should be seen from the alternative perspective.
"At some point you have to believe the evidence that's in front of your eyes," Democratic Senator Chris Murphy told MSNBC on Wednesday morning. "The president has been pretty clear that he and his family make a lot of money off of the Saudis," he pointed out, referencing past comments by Trump in which he said Saudis had purchased apartments from him for millions of dollars.
"I don't have any other explanation for why the president seems to have this bizarre policy toward Saudi Arabia, in which he makes it look as if we're the junior partner," he said.