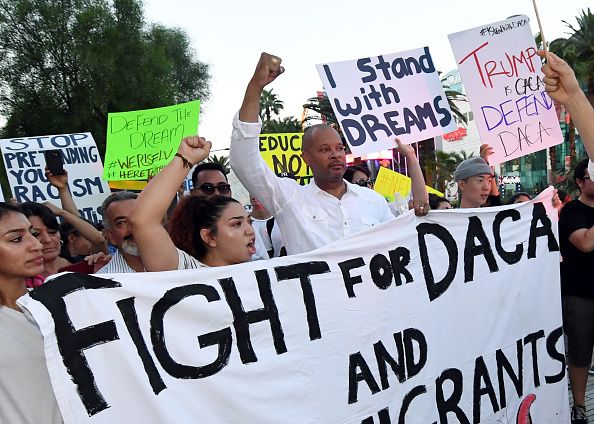 Senate Democrats who were unhappy with President Trump's decision to end the Deferred Action for Childhood Arrivals program are making it clear that they have no intention of voting on a government spending bill until Dreamers are granted protection once more.
The threat of a government shutdown looms if Democrats demand to tack a DACA fix onto a mandatory federal budget bill, which some senators are embracing in order to bring attention back to the discontinued program. DACA shields hundreds of thousands of young undocumented immigrants from deportation.
Senators Bernie Sanders (I-Vt.) and Cory Booker (D-NJ) are the latest to add their names to the group of lawmakers who refuse to let DACA die, speaking out on Friday about their plans to boycott a vote otherwise.
Booker said on Friday that Trump's ending of DACA has led to suffering for immigrants who now face an uncertain future.
"These are hardworking young people who were brought to this country as kids by their parents — they don't know any other home but the United States," Booker told POLITICO. "I want solutions to protect these kids, and won't vote for a spending bill that doesn't include one."
Senator Kamala Harris (D-Calif.) was one of the first to voice her plans to refuse a spending plan without help for Dreamers, according to The Hill.
"I will not vote for an end-of-year spending bill until we are clear about what we are going to do to protect and take care of our DACA young people in this country," she said during a public appearance last week.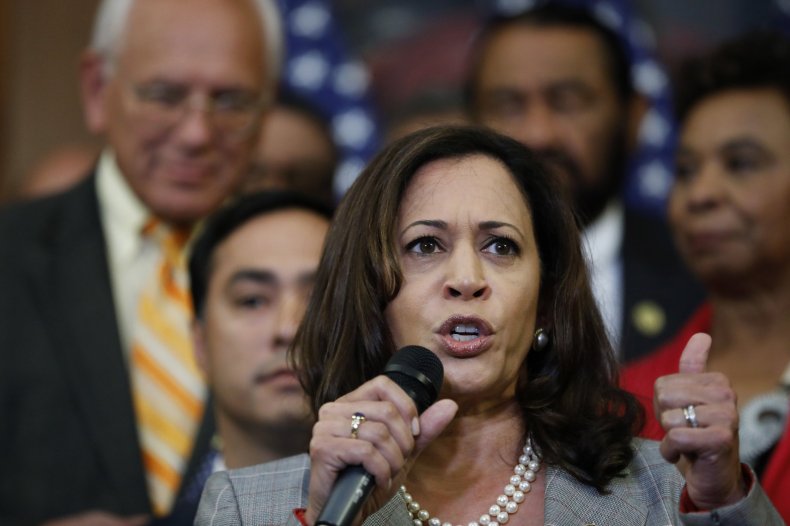 Quickly jumping onto the same promise, Senator Elizabeth Warren (D-Mass.) announced her support on Thursday, reports POLITICO.
Sanders tweeted on Friday about the issue, a day after Trump reportedly pushed Senate Republicans not to allow DACA and government budgets to become intertwined.
"Trump must make good on his promise to sign a bill protecting Dreamers," tweeted Sanders. "I won't vote for any spending bill without a permanent DACA fix."
Trump's demands will make it difficult to find a compromise. Senator Tom Cotton (R-Ark.) spoke to reporters after leaving the White House meeting where Republicans were told to push a bill without bending on DACA.
"We definitely ruled out putting any kind of DACA package on the omnibus bill. Period — end of story," said Cotton.
Critics of the program, like Attorney General Jeff Sessions, say that the 800,000 Dreamers violate immigration laws and drain federal resources, but proponents argue that it's cruel to punish people who had no choice but to come to the United States.
Without finding some sort of middle ground, lawmakers will be in tense opposition with one another come the Dec. 8 deadline for federal budgeting. Senate members have previously voiced concern over the possibility of a spending bill that included Trump's infamous wall along the southern border. Strong division on the wall, along with other disagreements on federal spending could potentially mean another government shutdown like the two-week deadlock in 2013 over Obamacare.
If only a small handful of Democrats decides not to vote on a funding bill without new DACA protections, the bill could still pass. But Republicans will need at least eight Democrats to get on board if they want to push the bill through.