North Korea Could Join Russia in Interfering in Next U.S. Election, Senators Warn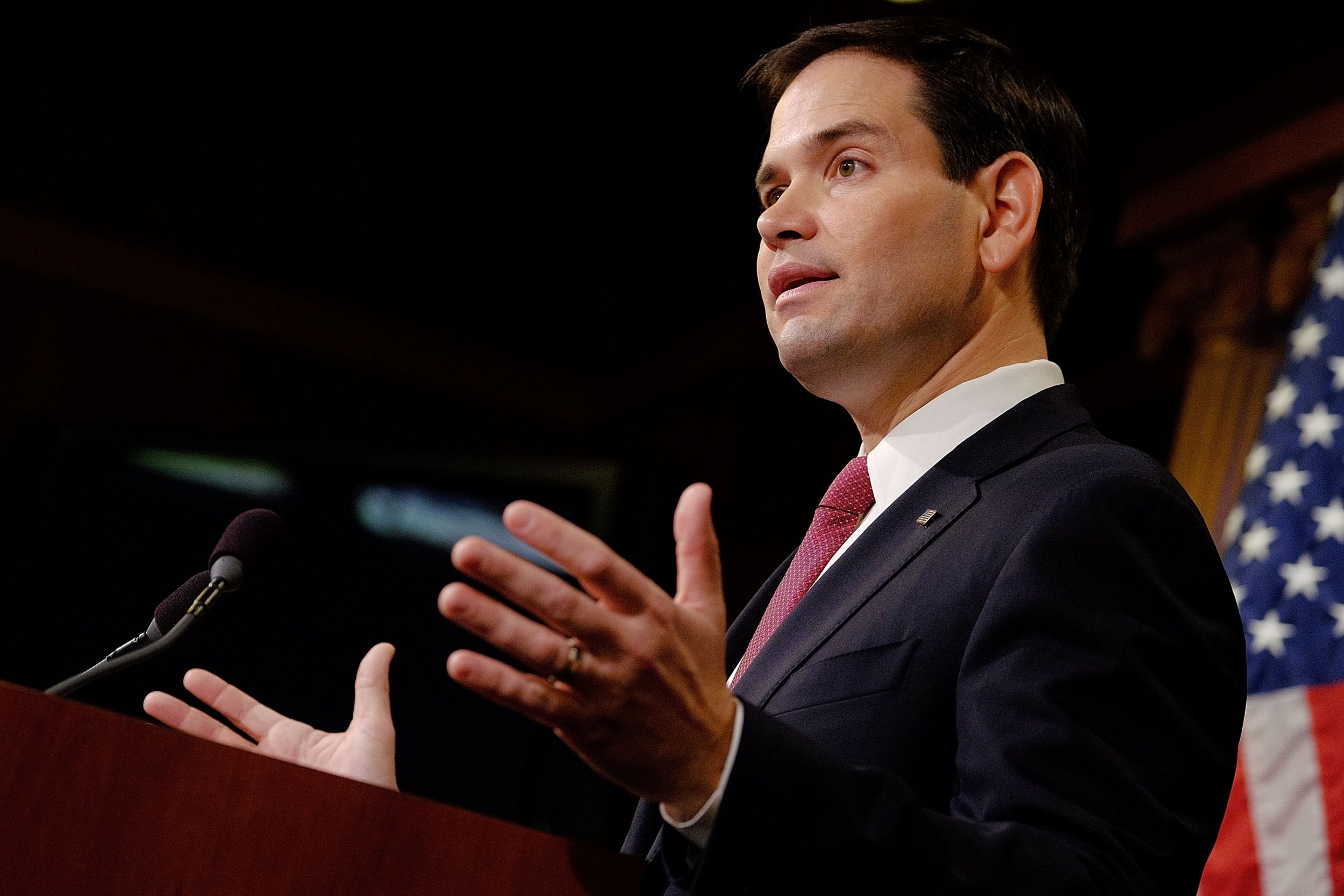 Lawmakers are pushing forward a bipartisan bill introduced Tuesday calling for sanctions against countries found to be meddling in U.S. elections.
Maryland Democratic Senator Chris Van Hollen and Florida Republican Senator Marco Rubio are working together on the Defending Elections from Threats by Establishing Redlines act, or DETER, which Van Hollen says would send an "unequivocal message to Russia and any other foreign actor who may follow its example" that if they attack the U.S. "consequences will be severe."
Under the bill, the director of national intelligence would review elections for foreign interference a month after federal elections.
"Protecting the integrity of our elections is an issue that knows no party," Van Hollen said in a statement. "And with the midterm elections less than a year away, we have no time to waste."
The senators are warning that China, Iran and North Korea could all try to interfere in upcoming U.S. elections, according to CNN. And the senators say there will be consequences if they do.
"We cannot be a country where foreign intelligence agencies attempt to influence our political process without consequences," Rubio said in a statement. "This bill will help to ensure the integrity of our electoral process by using key national security tools to dissuade foreign powers from meddling in our elections."
For example, if Russia is found to be interfering in U.S. elections, the bill would place sanctions on Russia's financial, energy, defense and mining sectors.
Upon review by intelligence officials, top Russian officials would also be blocked from entering the U.S., along with their assets.
The act would prohibit officials in foreign countries from using advertisements and social media to manipulate voters and from hacking voting databases and campaign emails.
The bill adds further punishments to those already included in the Countering America's Adversaries Through Sanctions Act of 2017, which sought to "deter aggressive behavior by the Russian government."
The Washington Post reported in 2016 that a CIA assessment found that Russian officials had meddled in the U.S. election to give Donald Trump the presidency. In September, Facebook announced that more than 3,000 advertisements posted to its site from June 2015 to May 2017 had ties to Russia.