'SEND WEED': Socially Isolating Students Share Seriously Inappropriate Sign
Life under lockdown has been a challenge for many, including the Manchester Metropolitan University in Manchester, England. And students forced to isolate due to a recent coronavirus outbreak on campus have hung signs outside their window to communicate just how desperate things have become. Some of the signs, though, could be considered wildly inappropriate—if brutally honest.
"Let us out!" one sign pleads, as noted by the BBC. Another urges, "Send nudes, weed & food."
Other signs made of paper or Post-It notes read "Covid Positive" and "9K Well Spent," referring to their tuition. Others ask passersby to "Send Drink" and "Give Us a Wave."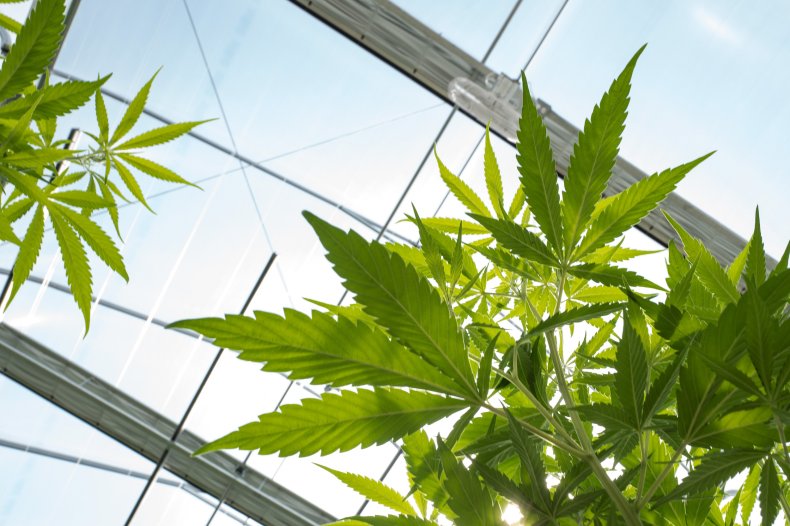 Well, even if MMU students aren't able to properly socialize and meet new friends, at least they're still remaining friendly, despite having to quarantine in their campus housing or respective apartments.
According to the BBC, 40 universities across the U.K. have reported cases of Covid-19, leaving thousands of students self-isolating for the meantime. The Guardian reported on Friday that 127 of MMU's students had tested positive for the coronavirus.
Executive member for adult health and wellbeing for Manchester city council, Councillor Bev Craig, said via The Guardian: "This is obviously very difficult for all of the young people involved and we will be working with the university and other public services to make sure that any of the students affected get the support they need."
"Students are a vital part of our city, and as part of our plans we expected that numbers could rise as they returned to the city," Craig added.
One MMU student named Lucy told Radio 1 Life Hacks about her experience thus far, noting that she is "unable to get food."
"We're completely locked in. We're not allowed to leave the accommodation unless it's a medical emergency," she continued. "We can't even go out for a walk."
Dan, a freshman at MMU, told Radio 1 that he's isolating with his six roommates. "We're all just sat in my room, locked in our halls," he revealed during an appearance on the Radio 1 Breakfast broadcast. Dan said that he tested positive for the coronavirus, but was asymptomatic; he added that his roommates, on the other hand, were showing some symptoms associated with the illness.
"I've been in for one actual lecture but they've all been moved online now - I'm studying accounting and finance. On the first night [of lockdown] everyone was getting takeaway but now Asda are working with the uni so there's slots just for us."