Is It a Crime to Avoid Vaccines? People Who Refuse Are Being Punished With Jail and Job Loss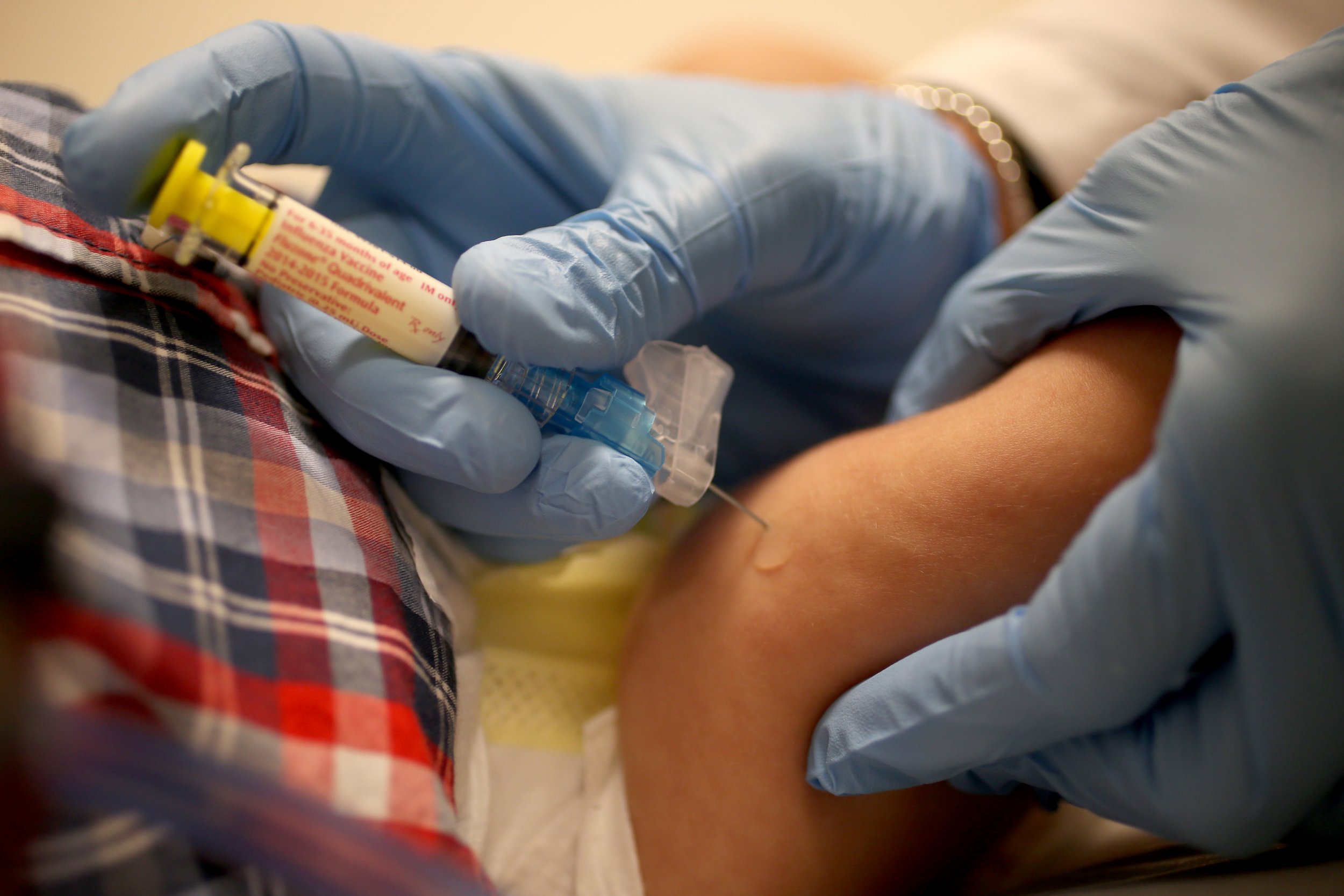 Don't want to get a vaccine for yourself or your child? Prepare to face the consequences. In the last month, a Detroit mother went to jail because she refused to vaccinate her child. Fifty people lost their jobs at a group of Midwestern hospitals and clinics because they declined a flu shot. And an Oregon university has blocked students from registering for classes unless they have a meningitis shot.
As governments and communities reassess how to handle parents who hesitate or decline when offered vaccinations, they are also confronting notions about when a person's choice be punished. Should the consequence for one person's health care choice look so similar to the ones society doles out for crimes?
Some countries think even stronger penalties are in order. Beginning in January, Australia passed a law instituting a $5,500 AUD (about $4,200 USD) fine for daycare center operators in one Australian state who accept unvaccinated children. Italian parents will also begin to face fines in 2018 for refusing to vaccinate their children.
These punitive measures are based on the evidence backing vaccines. Time and again, immunizations have proven to be unparalleled public health tools; no one gets smallpox anymore, and polio hasn't been seen within the United States since 1993.
But vaccine programs work only when an entire community commits to them. Invariably, some children will not be vaccinated for one reason or another. Some families may have religious objections to vaccines, some children or adults may not have the immune system to tolerate the vaccine, New York University bioethicist Arthur Caplan told Newsweek. "A child who has cancer, they can't be vaccinated. They need to be protected, but the only way to do that is to vaccinate your child," he said.
If enough people are vaccinated, the chances of the virus being able to find and infect an unvaccinated person becomes so small that the disease never really spreads. But this phenomenon, called herd immunity, requires a very high percentage of the population to be vaccinated. The number is thought to be more than 93 percent for measles.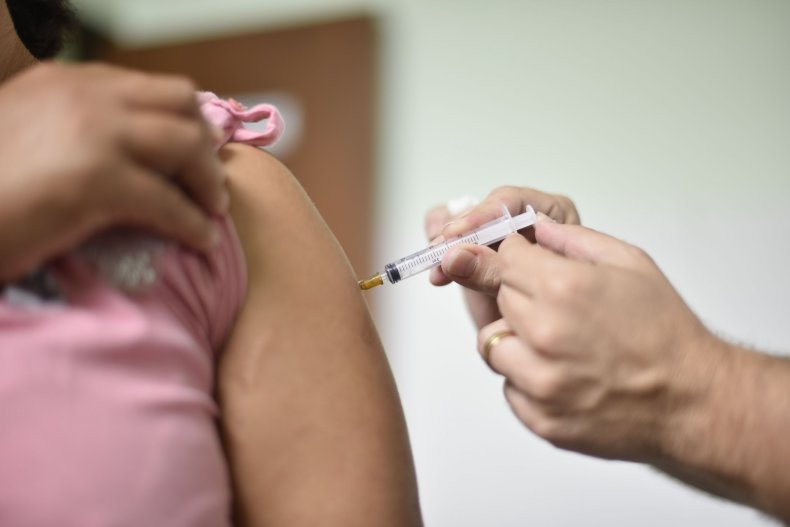 Of course laws surrounding vaccination already exist. All states have some vaccine requirements for public education—no shots, no school. All but three states—Mississippi, West Virginia and California—allow parents to send their child to school without vaccines based on some kind of non-medical exemption.
And the vast majority of people do follow through on that societal obligation. In 2013, more than 90 percent of American children had been vaccinated for chicken pox, hepatitis B, measles, mumps and rubella, according to the Centers for Disease Control and Prevention.
However, a significant number of people aren't completely convinced—they hesitate when a doctor offers them a vaccine. A new study released on Monday found that 27 percent of the parents surveyed could be classified as moderately or highly hesitant around vaccines. That same study found these people may be particularly concerned with the purity of vaccines or the idea that vaccine requirements are trampling on their personal freedoms.
Other researchers think parents hesitate because they have no idea how devastating some of these diseases can be—in part because of vaccines. The CDC received reports of only two cases of diphtheria, a bacterial infection, in the last decade; just 15 cases of rubella, caused by a virus, have been reported since 2012. Both used to kill thousands of people each year.
Some hesitation may be inevitable for some parents. "I don't think it represents a rational, informed weighing of risks and benefits, but I think it's understandable," said Michelle Mello, a law professor at Stanford Law School who specializes in public health law. Mello recalls her discomfort watching her own healthy infant laying down on the doctor's table to be jabbed."It's easy to imagine that it's not necessary," she says. "But that's just not correct."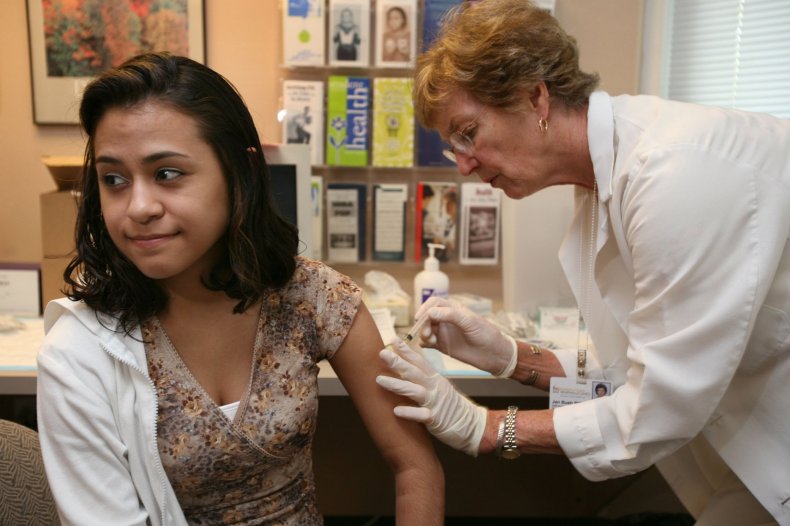 And when that hesitation morphs into turning down one or several vaccines, serious public health consequences can result. Even though many of the diseases for which we vaccinate have all but disappeared in the United States, they can come back. Measles was declared eliminated in the United States in 2000—and yet there were at least 120 Americans who had measles this year. One study estimated that if five percent fewer Americans were vaccinated against measles, there could be three times more measles cases.
Still—does vaccine avoidance constitute a crime punishable with a prison sentence? Mello said that she thought the laws around vaccination were about right. And, in general, those laws are not the ones that are sending parents to jail. Instead, they're going to jail because they're indirectly breaking some other law.
Increasingly, parents who choose not to vaccinate are warned of harsh penalties. In 2007, the New York Times reported that hundreds of Maryland parents were warned that they could face jail time under the state's truancy laws if their children remained unvaccinated without a religious exemption. Only a handful of cases have resulted in any jail time, though, including the case in Detroit. That defendant, the mother of a nine-year-old boy, was found in contempt of court when she didn't vaccinate her child since she disobeyed a court order to do so in a custody proceeding.
People who choose not to vaccinate themselves may also face serious consequences. Some states have laws guiding which vaccinations people working at hospitals or other health care facilities must have; more often, requirements may be enshrined in a facility's policy, not in law.
Caplan believes that punishing someone for refusing to vaccinate without a good reason is reasonable, depending on the circumstance. "If you're a health care worker and don't want to get your vaccinations—I think you can be punished, because you're both setting an example and you're dealing with people who often can't be vaccinated because they're sick or they can't build an immune response," he said.
Different vaccines may also call for different responses, he stated. Getting the vaccine for cervical cancer, which immunizes a child against a sexually transmitted virus, he said, may call for a softer response than something that is spread far more easily like the measles.
And laws or penalties may not even convince hesitant parents to vaccinate their children, Caplan noted. "It's trust in their doctor. They trust their pediatricians, is what I've seen."