Senior Citizen Who Went Viral Finds Kidney Donor Match for His Wife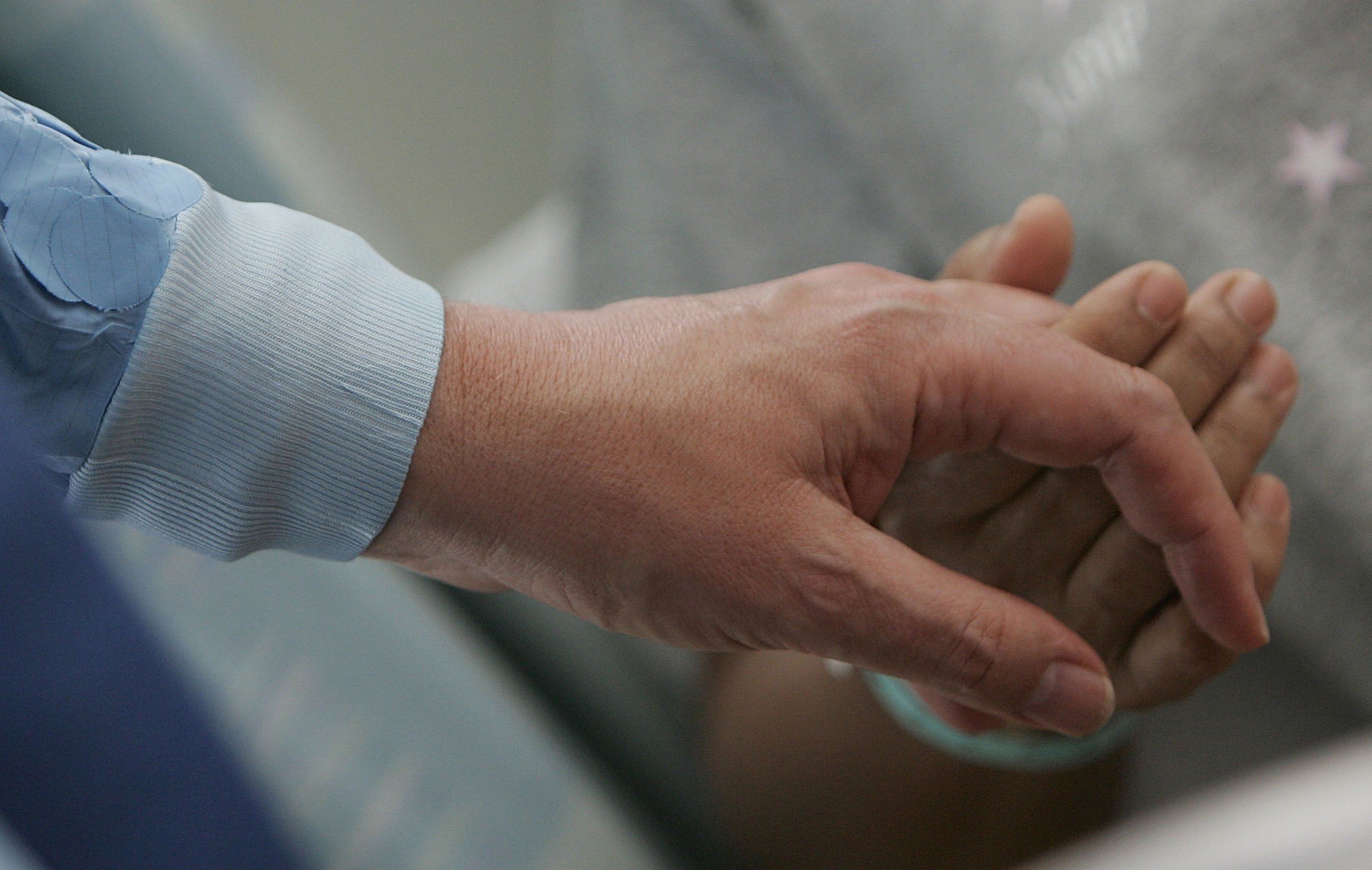 A 74-year-old man went viral for all the right reasons last month. In an effort to save his wife's life, Wayne Winters took to the streets to get the public's help. Those in Utah may have seen Winters, as he certainly couldn't be missed considering the large sign sandwich board he wore.
On October 15, he began walking everyday for miles down busy roads, while sporting a sign that read: "Need Kidney 4 Wife," in large-print, bold red letters. The sign also included a phone number and his wife's blood type (A-).
Winters—who met his wife 26 years ago—said she's in the worst condition he's ever seen her, according to KSTU, a Fox-affiliate in Salt Lake City.
"My wife has stage 5 kidney failure. She's on dialysis and she doesn't like it, it's horrible," he told KSTU.
In just a few weeks, his efforts paid off. After walking many miles and receiving more than 700 phone calls, the couple received good news: Deanne has a donor. She underwent a kidney transplant and is now recovering, WPXI reports.
"If she can have a good five years that would be awesome, we can have our life back," he told KSTU.
Despite his successful effort, he plans to continue wear the sign to help others who are in need. "Think about it we could start a kidney revolution, and that would be so great," Winters told KSTU.
Although Deanne's two years on the kidney transplant waiting list may seem like a long time, it's actually fairly quick. On average, a person waits between three and five years, the National Kidney Foundation reports. In total, more than 75,000 people in the United States are active kidney waiting list candidates, according to data from the United Network for Organ Sharing (UNOS).
Winters was inspired by a viral story of a man who wore a sandwich board years prior. In 2012, a then 77-year-old man walked the streets of Anderson, South Carolina, searching for a kidney for his wife of more than five decades, CNN reports. In addition to wearing the "Need Kidney 4 Wife," sign, Larry William Swilling also displayed the same words on his pickup truck. A year later, he found a match for his wife who said she'd heard about Swilliing's efforts via the news.
Winters decided to follow in his footsteps and create a sign of his own.
Senior Citizen Who Went Viral Finds Kidney Donor Match for His Wife | Health