Senior Citizens in Japan Are Committing Crimes Because They Want to Go to Jail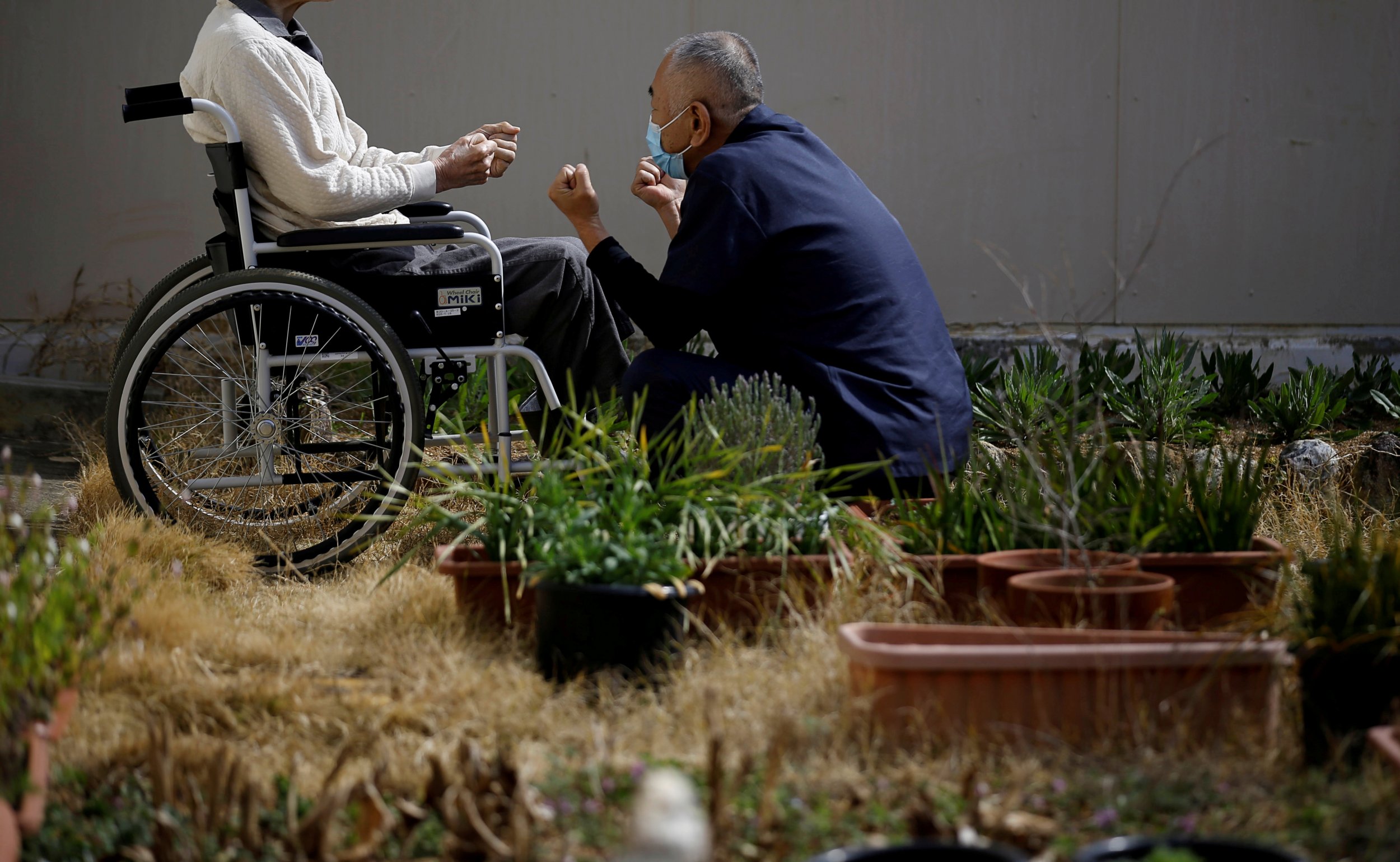 Japan is constructing special prison wards just for elderly inmates to address the record number of crimes committed by senior citizens—a growing problem sparked by poverty and an aging society.
Elderly people in Japan, home to the oldest population in the world, are committing minor crimes so they can spend the rest of their lives in prison with stability and a community.
According to Bloomberg Businessweek, arrests involving people over the age of 65 are the fastest growing out of any other demographic across the nation. With elderly crime rate nearly quadrupling over the past two decades, around 20 percent of women in prisons are now senior citizens.
In most instances, the crime they commit is generally minor and petty, usually shoplifting. For them, living the remainder of their lives behind bars is a better alternative to being alone.
The bizarre phenomenon is the result of deteriorated living conditions for Japan's elderly. Historically, families cared for their aging parents, but between 1980 and 2015, senior citizens living alone increased more than sixfold to nearly 6 million, Bloomberg Businessweek reported.
In 2017, a Japanese government survey revealed that over half of all elderly people caught shoplifting said they lived by themselves, while 40 percent claimed they did not have any close relatives.
"They may have a house. They may have a family. But that doesn't mean they have a place they feel at home," Yumi Muranaka, head warden of Iwakuni Women's Prison told Bloomberg.
She added: "They feel they are not understood. They feel they are only recognized as someone who gets the house chores done."
Reoffending among the elderly is also relatively high. Criminals over 65 are now more likely to commit another crime within 24 months than youth, the Financial Times indicated.
Some prisons more closely resemble care homes than jails for criminals. Specialized employees have even been brought in to assist with the day-to-day care.
Satomi Kezuka, a veteran officer at Tochigi Women's Prison, told Bloomberg that her job now involves dealing with weak bladders.
"They are ashamed and hide their underwear. I tell them to bring it to me, and I will have it washed," she said.
In November, Tokyo's annual white paper by the Justice Ministry found that over 25 percent of the population is older than 65. The document predicts that by 2040 that figure will likely increase to more than one-third.