European Union Will Not Fund North Africa Migrant Camps, Politician Says
A senior member of European Parliament (MEP) has said the legislative body would not allow European Union funds to finance construction of migrant camps in North Africa.
British MEP Claude Moraes, who leads the committee that jointly oversees legislation EU migration law, said that the parliament "wouldn't cooperate on the budget" that included funds to build offshore asylum processing centers. "We think these ideas are extreme and we are not going to touch them," he said.
Under the EU's legislative framework, the parliament needs to approve of the union's next seven-year budget. The Guardian reported that the proposed plan will earmark $40.7 billion (€35 billion) for border management spending between 2021 and 2027. The current budget only allocates $15.1 billion ( €13 billion) for border management.
Moraes's statement comes amid a looming crisis about refugee policy, which threatens to deepen inter-state fissures across the EU. On Thursday, the EU's 28 member states will gather in Brussels at the EU summit. They will debate who takes responsibility for migrants rescued at sea and attempt to reconcile differences in how EU countries distribute asylum seekers.
The Guardian reported that the parliament's center-right European People's Party has indicated support for offshore holding centers, as long as they are not set up in Libya.
Moraes said this plan does not allow for adequate processing of legitimate asylum claims. "Offshoring has been tried before. It is not an asylum system in our view, because you wouldn't guarantee human rights, you wouldn't guarantee proper processing and you wouldn't have any guarantee that someone who had any asylum claim would end up in the European Union," he said.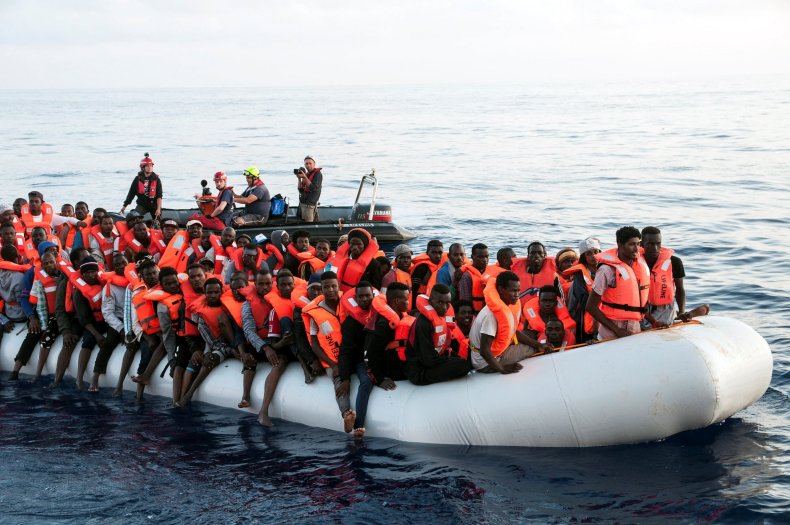 Sixteen EU member states met on Sunday to try to piece together a strategy for handling policy disagreements, but they failed to reach any conclusive agreements.
"We want to bring people together wherever possible we want to find European solutions and where this is not possible, we want to bring people together... to develop a common framework for action," German Chancellor Angela Merkel said Sunday. Merkel also said it may be easier for individual countries to reach bi- or trilateral agreements than to manage the differing viewpoints across the EU.
The EU's Dublin regulation mandates that migrants seeking refuge fill out their asylum application in their arrival country. The Washington Post reported last year that about 75 percent of migrants traveling to Europe landed in Italy, and the influx of immigrants has stoked nationalist sentiments and generated calls to stop accepting refugees.
Italy's Interior Minister Matteo Salvini has led the charge to slow migrant receptions. "We cannot take in one more person. On the contrary; we want to send away a few," Salvini told German magazine Der Spiegel.
Italy has prevented ships carrying hundreds of migrants from docking on its shores this month.
So far in 2018, 33,697 people attempted to reach Europe by sea. Last year, 171,635 people arrived in Europe by boat, according to the International Organization for Migration.