Senior GOP Senators Call BBC 'Notoriously Sympathetic to the Iranian Regime'
A letter by Republican senators calling for President Joe Biden's administration to "reset" its approach to Iran in negotiations over its nuclear program has accused the BBC's Persian service of being biased in favor of the regime in Tehran.
The BBC has rejected the lawmakers' claim, which is at odds with United Nations's findings that staff working for the corporation's Farsi-language service were routinely harassed and intimidated by the Iranian authorities.
Senator Jim Inhofe (R-OK) is leading a group of four GOP lawmakers in expressing concerns that the U.S. could remove sanctions on Iran so it can re-enter the Joint Comprehensive Plan of Action (JCPOA).
Struck in 2015, the deal aimed to block a pathway for the Islamic Republic to develop a nuclear bomb but was upended by the Trump administration, which reinstated sanctions and added many more.
Inhofe's letter dated April 6 cited a New York Times report earlier this month in which a senior Biden administration official had said that the "maximum pressure" campaign waged against Tehran had failed and and so sanctions would not be used for leverage.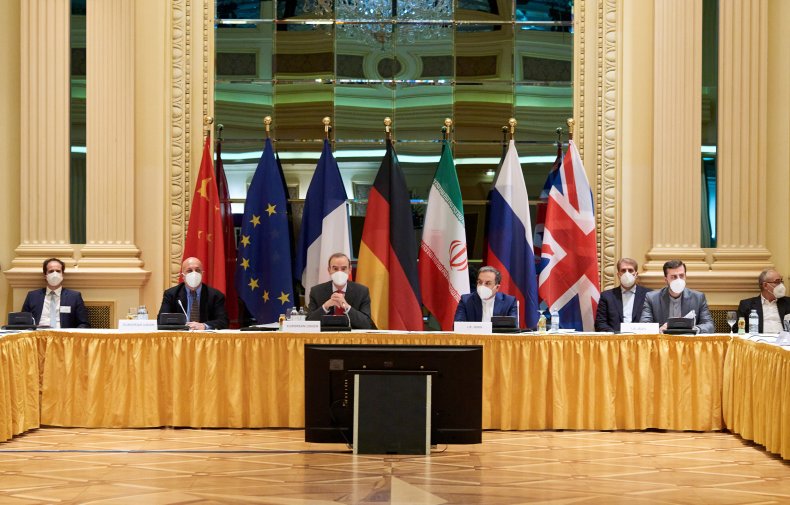 The letter, which was also signed by Senators Marco Rubio (R-FL), Pat Toomey (R-PA) and Todd Young (R-IN), said this "this sentiment is starkly similar to comments by the U.S. Special Envoy for Iran, Robert Malley.
"During a March 17, 2021, interview with BBC Persian, a foreign news outlet that is notoriously sympathetic to the Iranian regime, Mr. Malley disparaged current U.S. sanctions on Iran," the letter said, quoting Malley's comments that "the maximum pressure campaign has failed.
The letter concludes: "we urge your administration to reset its approach immediately."
Last year, the United Nations Human Rights Council (UNHRC) described how journalists working for the BBC Persian Service faced unlawful surveillance, threats "and harassment by Iranian authorities."
"In some cases, family members were deprived of their liberty and held in degrading conditions, and ordered to tell their relatives to stop working for the BBC," said the UNHRC statement from March 2020.
Meanwhile, the BBC rejected claims of bias, telling Newsweek in a statement on Thursday: "The BBC is the world's most trusted international news broadcaster and reports impartially and without fear or favor."
"BBC Persian staff have faced a sustained campaign of harassment from the Iranian regime and we reject any allegation of bias." Newsweek has contacted Inhofe's office for comment.
Talks on Iran's nuclear program began on Tuesday in Vienna amid concern from other U.S. lawmakers about being seen as going easy on Tehran, which wants a reversal of the Trump-era measures.
Last month, Senators Robert Menendez, (D-N.J), and Lindsey Graham, (R-SC) led a group of 41 lawmakers from the upper house calling on the Biden administration to "use the full force of our diplomatic and economic tools" to push for an agreement "that prevents Iran from ever acquiring nuclear weapons."